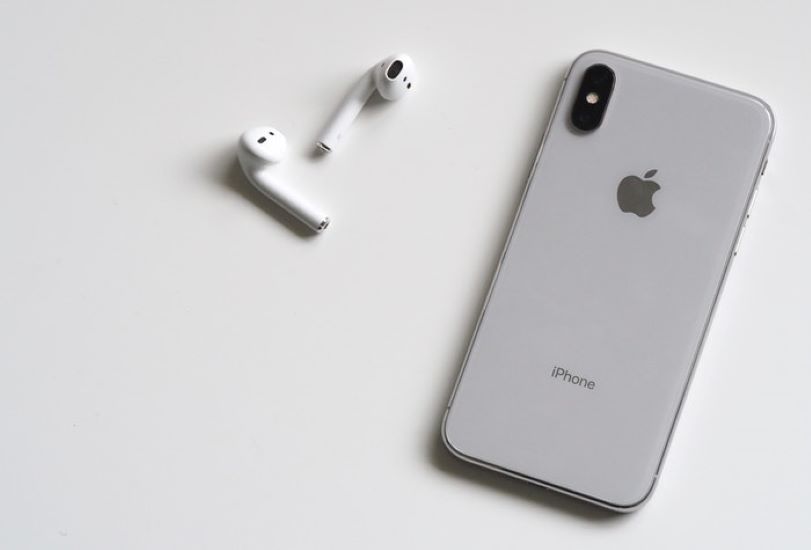 The News: Geoffrey A. Fowler, the Washington Post's Technology columnist, published an article this morning on the short, short life of Apple's AirPods. As with many products today, Apple's AirPods are designed and developed in such a way that they are inevitably marching toward obsolescence the moment they are purchased. Read the full article here.
AirPods Are Built to Be Obsolete — Here's What to Do About Your Dying Batteries
Analyst Take: There is nothing more irritating to a consumer like me than spending money on things that don't work, technology that dies before I expect it to, and waste. Apple's AirPods seem to nail two of three of those things that drive me crazy.
Here's the deal. AirPods contain rechargeable lithium-ion batteries that at best are expected to have a life span of about two years. Of course, Apple doesn't tell consumers that, or even comment at all as it relates to life expectancy issues, but there is a wealth of information online from consumers who have gotten 18 months or less out of their AirPods, and some have gotten more.
The Life Expectancy of Your AirPods: It Depends
Of course, I'm sure the life expectancy of the AirPod batteries all depends on use. If you live in your Apple AirPods, use them daily, charge them often, they are naturally going to die more quickly than those owned by someone like me, who uses them sporadically throughout the day, (mostly because they irritate my tiny ears, but design issues with AirPods is a whole different story), and who sometimes even skips a day or several. Obviously, my AirPods are used less, charged less frequently, and as a result, my batteries will last longer than yours. Don't worry, I'm not lording it over you, I feel your pain.
In general, when it comes to the expected life span of AirPods, it seems safe to guess that with regular daily use, two years is about what you can plan on. At $159 a pop, that makes AirPods seem even more expensive.
But that's not the only issue. Even more irritating, Fowler points out that it takes an act of God, or some kind of divine intervention anyway, to actually get help from Apple if you have AirPods that are dying, or even to test your existing device to see what the battery health is. Apple often makes it difficult to find answers to questions like this, or to get help, so it's not surprising that this is another service issue that's essentially been buried behind Apple's marketing speak: "AirPods are built to be long-lasting" quotes Apple's Lori Lodes in Fowler's piece. Right. That's helpful.
What to Do if Your AirPods Crap Out
Thanks to Fowler's tenacity and intrepid reporting, there are options if you're dealing with AirPod battery issues now or in the future. They include a replacement if the device is less than a year old, a $29 Apple+ Warranty that also covers the battery (which conveniently only provides two years of coverage), or replacement for out of warranty AirPods at $98 (or $49 per stick). Fowler reports that they key to getting this discounted price is to utter the words "battery service" when dealing with an Apple rep or Apple store employee.
We Expect More From Apple, Maybe
Bottom line, technology powers every part of our lives today, and for iOS devotees, it's probably safe to say that Apple AirPods are considered life essentials for many. We have talked here before about Apple's lack of innovation in recent years, and about various design issues that plague customers (See: MacBook Pro Butterfly Keyboard for starters) and for a company that had a well-earned reputation around design and user experience, Apple is routinely failing consumers.
Remember, There are Other Options
If you're an iOS user, it's easy to forget that there are plenty of other options to consider beyond the Apple AirPods. I know, I know, it's a pain, but maybe worth your time if your AirPods ultimately don't live up to your lifespan expectations.
I've tried both the Rowkin Bit Stereo earbuds and the Dot, billed as the "World's Smallest Bluetooth Headset." They are almost identical devices and are infinitely more comfortable to wear (for me, anyway), than Apple AirPods. The sound these devices deliver is consistently great and I use them mostly while running, working out, listening to podcasts, or when I want to tune out my teenagers arguing.
I've not tested the sound on calls against the AirPods, but I would guess that AirPods, by virtue of the stick design, might provide better call coverage. I also have the xFyro ARIA True Wireless Earbuds, which are similar in design to the newly-announced Amazon Echo Buds. My partner, Daniel Newman covered the Echo Buds, along with other hardware Amazon is rolling out in this article if you'd like a deeper dive on that: Amazon's 2019 Hardware Launch: Quick Take on the 14+ Announcements. The Echo Buds seem similar in design to the ARIA buds and I've got to admit that I don't love them. The functionality is fine, but they are just too darn big and clunky looking for me to seriously give them a shot.
Samsung's $129 Galaxy Buds have gotten rave reviews and the fact that they can be opened and a replacement battery inserted makes them incredibly attractive. There are other options out there, so don't hate on me if I've not mentioned them all.
Bottom line, with so many new devices and operating systems to choose from, I believe consumers are going to start being more selective about what ecosystems they use and what devices they plunk down cash money for. Sure, devices have a lifespan, and consumers understand that. That said, not everyone is interested in spending $159 every two years for a new pair of AirPods.
Beyond the financial ramifications, operating on the principle of disposable design stinks. We are seeing an increased awareness around sustainability today and for Apple's solution to AirPod battery lifespan issues be to simply throw them away and replace them is untenable to some consumers. There's got to be a better way, or a better device solution.
What I loved about Fowler's article that sparked this article, is that he took a deep dive into the devices themselves, conducting an "autopsy" on a pair of AirPods and sharing his findings. He and I agree on the fact that it's time for Apple to step up and live up to its claim of "designing with the environment in mind" and we'll see about those rumored third gen AirPods. Fowler's article is linked above in its entirety. Be sure to make time to read it — it's worth your while.
Now, I'm going to go jump on a conference call, using my AirPods, and hoping the batteries last a bit longer.
Futurum Research provides industry research and analysis. These columns are for educational purposes only and should not be considered in any way investment advice.
Read more analysis from Futurum Research:
Intel Slashes Prices on its Core i9 X-series Processors 
Cisco Takes The Top Prize In Global Best Places To Work For 2019 
HPE Analyst Event: Experience The Key To Its Long Term Strategy
The original version of this article was first published on Futurum Research.
Shelly Kramer is a Principal Analyst and Founding Partner at Futurum Research. A serial entrepreneur with a technology centric focus, she has worked alongside some of the world's largest brands to embrace disruption and spur innovation, understand and address the realities of the connected customer, and help navigate the process of digital transformation. She brings 20 years' experience as a brand strategist to her work at Futurum, and has deep experience helping global companies with marketing challenges, GTM strategies, messaging development, and driving strategy and digital transformation for B2B brands across multiple verticals. Shelly's coverage areas include Collaboration/CX/SaaS, platforms, ESG, and Cybersecurity, as well as topics and trends related to the Future of Work, the transformation of the workplace and how people and technology are driving that transformation. A transplanted New Yorker, she has learned to love life in the Midwest, and has firsthand experience that some of the most innovative minds and most successful companies in the world also happen to live in "flyover country."