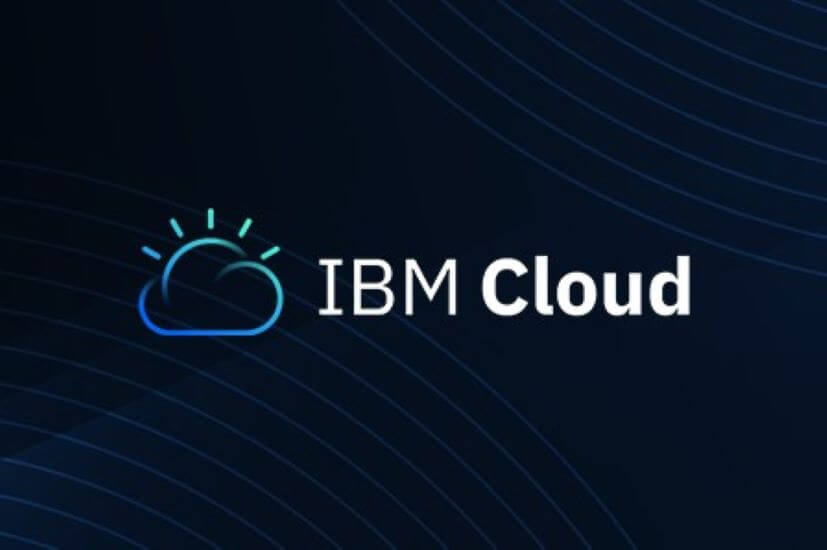 The News: IBM recently announced key developments to help customers drive mainframe modernization. Developments include plans to deliver IBM Z as-a-Service on the IBM Cloud, initially only for development and test, as well as additional tools for developing hybrid applications. Read the full press release from IBM here.
IBM Z Launches on IBM Cloud Simplifying Hybrid Cloud App Modernization
Analyst Take: On IBM's most recent Q4 earnings investor call, the mainframe was mentioned 17 times. I point that out because while there is not a formal tracker for the number of mentions the mainframe gets, the fact that multiple people in the mainframe business counted the mentions and have shared that information with me tells me that mainframe is a focus for IBM right now.
As IBM becomes leaner and more platform and product focused post the Kyndryl spinoff, I expect to see IBM talking more about its mainframe business. However, this will be a tricky narrative for IBM to weave, especially as IBM looks to launch the next release of its mainframe platform during Q2. IBM is positioning itself as a cloud and AI-focused business under CEO Arvind Krishna, and big iron is not quite a natural fit into these two camps — at least not at a first look.
When IBM announced the Telum processor that will be in the next mainframe at Hot Chips last year, the focus was squarely on positioning the processor as a foundational layer for cutting edge AI workloads. With the announcements today, the IBM Z team is leaning into the cloud and not just Hybrid cloud, but full-on public cloud.
During the analyst only briefing on Monday, Tarun Chopra, Vice President for Z Hybrid Cloud at IBM, announced that the Z business is launching a tech preview of mainframe development capabilities in the IBM Cloud. I believe that the fact that IBM has tasked the executive previously responsible for bringing the z14 and z15 to market with bringing Z to the IBM Cloud speaks volumes for the importance of this announcement to the long-term strategic intent of where the business is heading.
The Competitive Landscape for Mainframe Modernization Heats Up
The competitive landscape for Mainframe Modernization is heating up, with both AWS and Azure coming after the platform from an infrastructure perspective and partnering with a raft of small software companies that are touting their ability to migrate and refactor legacy workloads off the mainframe platform to the public cloud.
I recently spoke to one such vendor; Heirloom Computing. Heirloom CEO Gary Crook told me that he is seeing clients migrate workloads off the mainframe and refactor applications to Java. While I acknowledge this approach has some merits for small, non-critical mainframe workloads, the vast majority of mainframe customers are facing the dilemma of needing to modernize their crown jewels applications, while being unwilling to embark on a risky and lengthy migration from the 'systems of record' they have invested heavily in over decades and bulk migrate to the public cloud.
These customers wanting to modernize are therefore embarking on an alternative approach, namely, modernizing in place. Basically, this translates to leveraging new DevOps toolchains and practices from vendors such as BMC, Broadcom's Mainframe Software Division, and of course IBM, and then connecting them to the vast array of developer-friendly platforms such as GitHub and the non-mainframe specific tools that DevOps teams use on other platforms. On this front, IBM's Chopra stated:
"IBM recognizes that there is no one-size-fits-all approach to modernization. By leveraging both IBM Z and IBM Cloud, clients can benefit from a hybrid cloud approach that allows them to capitalize on the innovations, technical advancements, security, resiliency of each platform. With hybrid cloud, you keep your workloads where they need to be in the cloud, on-premises, and at the edge to help reduce risk and improve time to market."
IBM's Approach Indicates They Understand What Developers Want, Which is Both Key and Timely
IBM's approach to acknowledging that developers are agnostic to the underlying attributes of the underlying compute platform, but rather, they want to ensure that the IDE and processes they interact with to be as frictionless as possible is well thought through. Developers want to do exactly that and develop, they don't want to be faced with platform idiosyncrasies that force them into unusual acts just because the underlying platform doesn't typically work that way.
Therefore, the announcement today that IBM made that z/OS Development and Test as-a-service will be in the public cloud for the first time is very timely as it ties into the demand in the marketplace for increased developer agility and openness in both the toolchains used, but also the whole DevOps approach.
IBM announced plans to deliver IBM Wazi as-a-Service that will deliver on-demand access to z/OS, for development and test workloads. Crucially, Wazi-aaS will provide z/OS developers with the agility of a public cloud development environment with the ability to use a variable amount of resources, and pay-as-you-go, matching burst and business demand. In my opinion, IBM is navigating wisely here and using the s390x chip architecture-based systems it has deployed over the last couple of years (that also underpin the Hyper Protect range of services) and testing client sentiment toward running mission-critical Z workloads in the public cloud. When quizzed about IBM's plans to allow customers to run full production mainframe workloads in the IBM Cloud, Chopra was coy, only saying that there is "more to come."
Outsourcers and the ISV Ecosystem Will Also Be Key
While IBM making mainframe systems available in the public cloud and providing toolchains and connectivity through Red Hat OpenShift and Ansible is to be applauded, this only goes so far. The mainframe has a rich and vibrant ecosystem of software vendors and system integrators that develop code and host these systems. As I track this space going forward, I will be looking for more depth from IBM and its partners on the collaboration and choices available to customers.
On the analyst briefing call, IBM did not bring other vendors from the ecosystem to the call, however, they did provide this quote:
"IBM's approach to the Hybrid Cloud with Wazi as-a-Service recognizes the critical need for organizations to modernize the mainframe developer experience. Research shows that modern mainframe tools can increase developer output and productivity by as much as 175%," said John McKenny, senior vice president and general manager, Intelligent Z Optimization and Transformation at BMC. "BMC is pleased to partner with IBM as we jointly help enterprises accelerate Mainframe DevOps in their digital transformation initiatives."
I have briefing calls set up with both Broadcom and BMC in the coming weeks and I will be keen to understand what both vendors think of this announcement by IBM, as it fundamentally changes their current go-to-market model and how they license their software. If IBM is going to make the pivot to the cloud, then it needs to bring these vendors along for the ride. The mainframe is a platform with probably 100+ z/OS ISVs running on it. Customers will therefore rightly expect that they can bring their software with them as they move to a cloud-based infrastructure provisioning model.
Mainframe Modernization: The Battle Lines are Being Drawn
The battle lines are being drawn in the mainframe modernization space, with AWS and Azure firmly in one camp, and IBM, BMC, and Broadcom in the other, and vendors such as Micro Focus and Model9 playing a role in both camps. This battle has raged for the ages, but IBM is starting to invest heavily and at an increasingly rapid pace so as to keep customers investing in the mainframe.
This most recent set of announcements comes hot on the heels of the recent Mainframe Modernization Center announcements that IBM made back in December, and the level of the executive (i.e. Tarun Chopra) being tasked with executing this mission highlights the criticality of the task ahead for the IBM Z team.
Overall Impressions
With Krishna being as bullish on the mainframe as I have seen an IBM CEO in decades, it is clear that the next mainframe will be a key platform to underpin the overall pivot the company is making to the cloud and AI.
I believe that if IBM is to make meaningful market share gains in the public cloud from its current competitive position and hopes to leap into third place behind AWS and Azure, this will only come about through making the mainframe a core part of the IBM Cloud.
In the same way that Oracle is driving rapid adoption of its cloud offerings through making data the heart of its proposition, IBM must do the same. A significant portion of enterprise data still resides on the mainframe, with IBM claiming this is as high as 80%+. Only if this mainframe data is in the IBM Cloud, can IBM start to capture the systems with close connectivity to the mainframe on its cloud platform. IBM is well-positioned to become a trusted partner for enterprise customers in highly regulated industries, it just needs to accelerate the pace of the strategy it has announced today.
Closed experiential launches aimed at test and development workloads are directionally important, but what the marketplace is demanding is the full cloud-based deployment of the mainframe for production workloads.
Disclosure: Futurum Research is a research and advisory firm that engages or has engaged in research, analysis, and advisory services with many technology companies, including those mentioned in this article. The author does not hold any equity positions with any company mentioned in this article.
Other insights from Futurum Research:
IBM Refreshes Storage Portfolio and Brings Enhanced Security Features to the FlashSystem Line 
Leaner and More Focused IBM Reports Q4 Earnings and Full Year 2021 Results
IBM Acquires Envizi Adding to its Environmental Social Governance Portfolio
Image Credit: Zerto
The original version of this article was first published on Futurum Research.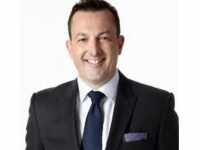 Steven Dickens is Vice President of Sales and Business Development and Senior Analyst at Futurum Research. Operating at the crossroads of technology and disruption, Steven engages with the world's largest technology brands exploring new operating models and how they drive innovation and competitive edge for the enterprise. With experience in Open Source, Mission Critical Infrastructure, Cryptocurrencies, Blockchain, and FinTech innovation, Dickens makes the connections between the C-Suite executives, end users, and tech practitioners that are required for companies to drive maximum advantage from their technology deployments. Steven is an alumnus of industry titans such as HPE and IBM and has led multi-hundred million dollar sales teams that operate on the global stage. Steven was a founding board member, former Chairperson, and now Board Advisor for the Open Mainframe Project, a Linux Foundation Project promoting Open Source on the mainframe. Steven Dickens is a Birmingham, UK native, and his speaking engagements take him around the world each year as he shares his insights on the role technology and how it can transform our lives going forward.