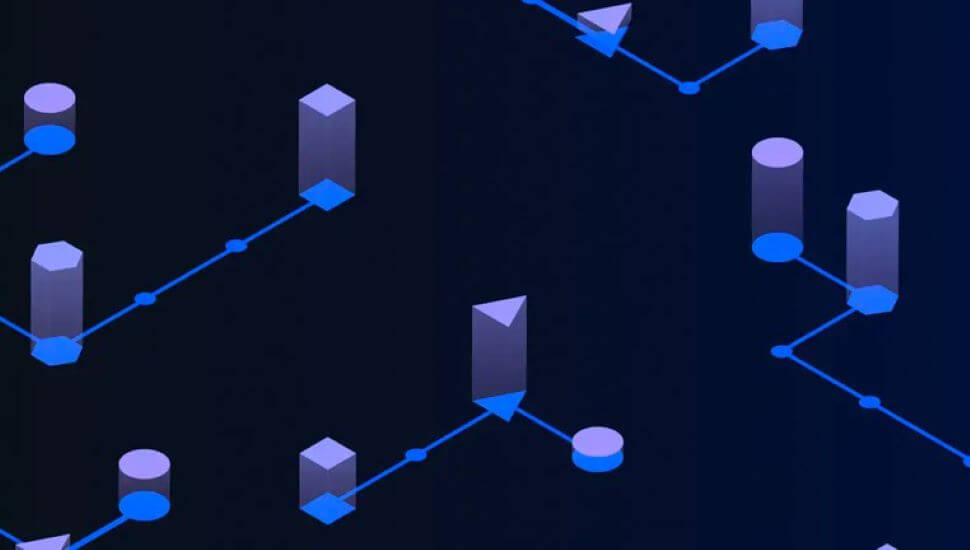 The News: Recently IBM launched its IBM Z and Cloud Modernization Center. The customer facing portal provides a curated one-stop-shop for a variety of tools, training, resources, and ecosystem partners to help Mainframe clients accelerate the modernization of their applications, data and processes in an open hybrid cloud architecture. Read the press release from IBM here.
IBM Launches IBM Z and Cloud Modernization Center in its Continued Focus on Mainframe Modernization
Analyst Take: IBM's launch of IBM Z and its Cloud Modernization Center demonstrates the company's continued focus on mainframe modernization. The message from IBM here seems relatively simple: don't throw away what you have long invested in, but rather modernize in place on the current mainframe platform, the Z15.
And there's good reason for strategies around mainframe modernization — it's the work horse of the enterprise. Based on BMCs annual Mainframe survey, 92% of customers surveyed reported they see the mainframe as a platform for long-term growth and new workloads, with 59% of respondents seeing increased transaction volumes in 2021 over 2020. When you consider the fact that 67 of the Fortune 100 rely on IBM Z today, it's clear the mainframe is still an integral platform in many large government entities and enterprises globally. Against this backdrop, IBM's customers are faced with a choice of how they move forward with the mission critical workloads that today run on the mainframe and have done in some cases for decades.
I firmly believe that migrating small non-mission critical workloads to the cloud makes sense when the non-functional requirements of performance, scalability, security, and availability don't dictate specialized hardware such as IBM Z. However, in cases where the workload in question is operating as a 'system of record' and supports the underlying business and is truly mission-critical, the mainframe still represents a solid option for many clients. For these mainframe clients, however, maintaining the status quo is also not an option — they need to evolve their mainframe deployments to fully embrace the pressures of digital transformation.
The pandemic has accelerated the shift to digital interactions and the disruption of traditional norms. This shift has manifested itself in myriad ways, ranging from increased transaction volumes in volatile stock markets, a shift to online banking, a shift to online deliveries, and more. Customers over the last 18 months have faced unprecedented pressure to scale and adapt, oftentimes without being able to get people into physical data centers to commission infrastructure.
Earlier this week, I got to spend time with Ross Mauri, GM of IBM Z and LinuxONE. Ross shared that the current z15 product cycle has been the best in the mainframe's storied history. When you consider the mainframe can trace its history back to 1964, that represents a strong proof point for the longevity of the platform. I also got the opportunity to speak with John Smith, EVP of banking software provider, Zafin, on my Linux Foundation Podcast about his perspective on the challenges facing mainframe customers. As part of my discussion with Smith that should air in the coming weeks, he shared his thoughts that customers should look to deploy the right platform for the right use case — which of course is solid business advice no matter what you're undertaking. The product pricing software that Zafin provides helps its banking customers be more nimble and responsive to the pressures they face from disruptive new entrants such as FinTechs and NeoBanks. Smith leads ecosystems globally for the company and has the perspective that when coupled with a core banking deployment running on IBM Z, customers can get the best of both worlds without embarking on long drawn out services-laden migration projects.
IBM Z and Cloud Modernization Center
As clients look to evaluate whether to migrate or modernize, oftentimes the most difficult challenge is to get access to timely and relevant information in order to formulate a strategy. That's where IBM Z and Cloud Modernization Center comes in. Mainframe migrations are big ticket, multi-year projects and obviously the GSI and public cloud providers have strong incentives to position the benefits of a bulk migration strategy. Up until now, the case for modernizing in place has been both more fragmented and more difficult to quantify. The IBM Z Cloud and Modernization Center is a timely solution that addresses the. need for highly curated access to information for key decision leaders and technical teams alike.
The IBM Z and Cloud Modernization Center was developed to be a "digital front door to a vast array of tools, training, resources, and ecosystem partners to help IBM Z clients accelerate the modernization of their applications, data, and processes in an open hybrid cloud architecture." IBM Z and Cloud Modernization Center offers a simplified, easy to navigate portal that provides insights on maintaining customers' current IT estate, while focusing on the design and execution of a strategy for customers' core applications and data running on IBM Z to prepare for hybrid cloud. The newly launched portal style website looks to curate the significant experience of IBM Consulting and IBM's key ecosystem partners, whether they are GSI's or a variety of software vendors. The platform also highlights how clients can modernize existing apps and data to extend them to the cloud, including IBM Cloud and third-party hyperscalers, and developing new cloud native apps and integrating them with existing apps and data already on IBM Z.
The main zones of the IBM Z and Cloud Modernization Center include:
IBM Consulting assets, expertise and methodologies as well as demos, trials, minimum viable product (MVPs), workshops, and other services designed to help accelerate customer modernization journeys.
A strategic ecosystem of leading global services and technology partners including:

 Services offerings featuring systems integrators with offerings and competencies including in-place modernization. Partners today include Capgemini and Deloitte, with more expected to be announced in the coming months.
Software vendors and managed service partners including Episode Six. Fiorano Software, Fujitsu Limited, HEXANIKA, Illumio, Luxoft, a DXC Technology Company, MuleSoft, Pennant Technologies, Software AG, Suntec Business Solutions, and Zafin.

Links to a learning hub designed to enable and assist architects and developers with application modernization techniques, a reference center with client use cases, analyst papers, and other resources to enable decision makers to make informed choices.
Looking Ahead: Mainframe Modernization is Fundamental Business Strategy
Looking ahead, I believe that mainframe modernization is truly fundamental business strategy. Mainframe customers are faced with limited options to gain true signal in an increasingly noisy and crowded marketplace, where every vendor is obviously keen to tout their offerings and offer a solution to what can be, in most instances, a huge undertaking. As Zafin's John Smith highlighted in our recent discussion, migrating off a mainframe is akin to undergoing a heart and lung transplant and should not be embarked upon lightly. IBM's efforts to curate and present a variety of options for organizations to utilize in their mainframe modernization journeys is encouraging, as it will help key decision leaders make better decisions armed with the key insights.
As hyperscalers move beyond the low hanging fruit of 'system of engagement' workloads, I expect the mainframe to continue to be a target for their aspirations. That said, when considered in isolation rather than looking at the whole picture, this is only one side of the equation. With IBM set to launch a whole new mainframe system in 2022 based on the recently announced Telum processor that will deliver quantum safe technology with increased focus on AI acceleration, the narrative around the mainframe being a legacy platform will become more strained. I'm very much looking forward to watching this play out. My money will continue to bet on the mainframe as a fundamental underpinning of many government entities and enterprises around the world.
Disclosure: Futurum Research is a research and advisory firm that engages or has engaged in research, analysis, and advisory services with many technology companies, including those mentioned in this article. The author does not hold any equity positions with any company mentioned in this article.
Other Insights from Futurum Research:
IBM Z OMEGAMON Designed to Further Connect Mainframe to the Hybrid Cloud
AWS Announces Mainframe Modernization Acceleration Program in Partnership with Micro Focus
Mainframe Ecosystem Mobilizes for Common Good with Congress, Micro Focus, and Broadcom Providing Encouraging News
Image Credit: IBM
The original version of this article was first published on Futurum Research.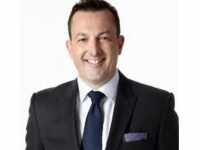 Steven Dickens is Vice President of Sales and Business Development and Senior Analyst at Futurum Research. Operating at the crossroads of technology and disruption, Steven engages with the world's largest technology brands exploring new operating models and how they drive innovation and competitive edge for the enterprise. With experience in Open Source, Mission Critical Infrastructure, Cryptocurrencies, Blockchain, and FinTech innovation, Dickens makes the connections between the C-Suite executives, end users, and tech practitioners that are required for companies to drive maximum advantage from their technology deployments. Steven is an alumnus of industry titans such as HPE and IBM and has led multi-hundred million dollar sales teams that operate on the global stage. Steven was a founding board member, former Chairperson, and now Board Advisor for the Open Mainframe Project, a Linux Foundation Project promoting Open Source on the mainframe. Steven Dickens is a Birmingham, UK native, and his speaking engagements take him around the world each year as he shares his insights on the role technology and how it can transform our lives going forward.