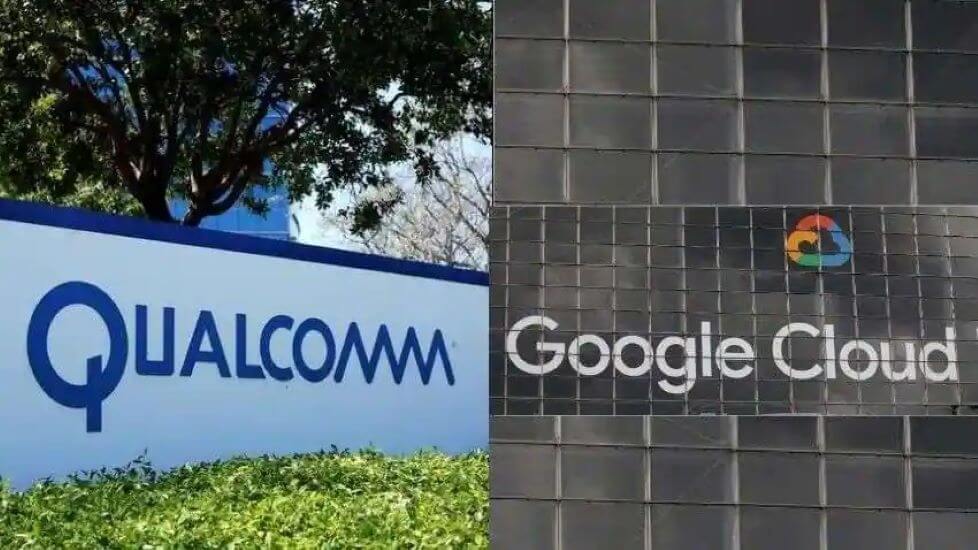 The News: At its Snapdragon Tech Summit last week, Qualcomm Technologies announced an important new collaboration with Google Cloud around Neural Architecture Search (NAS) for the connected intelligent edge. The collaboration aims to accelerate neural network development and differentiation for not only the Snapdragon mobile platform, but Qualcomm's mobile-adjacent segments, most notably Qualcomm's ACPCs (always-connected PCs), XR, IoT, and Snapdragon Ride™ platforms, by combining Google Cloud Vertex AI Neural Architecture Search (NAS) with Qualcomm's Artificial Intelligence (AI) Engine. Qualcomm is the first SOC (System-on-Chip) company to offer Google Cloud Vertex AI Neural Architecture Search Services. Initially enabled by the new Snapdragon 8 Gen 1 Mobile Platform, the technology will likely soon spread across Qualcomm's broader technology portfolio. Read the full press release from Qualcomm here.
Qualcomm and Google Cloud Collaborate on Neural Architecture Search (NAS) to Power Connected Intelligent Edge
Analyst Take: Qualcomm and Google Cloud's collaboration on Neural Architecture Search (NAS) is a critical step forward in the race to enable the intelligent connected edge, which Qualcomm spoke at length about in November during its Investor Day presentations in New York City, and again at its Snapdragon Tech Summit a few days ago. Qualcomm, whose technology portfolio extends far beyond the Snapdragon mobile chipsets and 5G solutions that it is best known for, is uniquely positioned to play a critical role in building this exciting new technology layer which will be critical to the success of high-growth emerging segments like connected vehicles, boundless XR, always-connected PCs, and the broad IoT.
Qualcomm is already known for its extensive contributions to connectivity, particularly in 4G, 5G, Bluetooth, and Wi-Fi technologies. Its lesser known collaboration with Google, however, has been instrumental in advancing many of its AI innovations lately, some of which power features and devices that we already take for granted, from the most advanced AI-enhanced mobile cameras and IoT sensors to natural speech recognition and simultaneous translations in devices like phones to smart speakers.
This latest collaboration's emphasis on AI essentially addresses the intelligent aspects of the connected intelligent edge, and helps connect some important engineering dots in the complex and elegant patchwork of innovation that already forms the basis of the next major infrastructure layer that will define broadly transformational technological advancements for decades to come.
"The ability to utilize Google's NAS technology to create and optimize new AI models in a condensed timeframe is a game changer for our business," explained Ziad Asghar, VP Product Management at Qualcomm, speaking about how the breakthrough will enable both companies to create and optimize AI models automatically. Google Cloud's Vertex AI NAS will essentially give Qualcomm the ability to bring a balance of high-accuracy AI and low latency to mobile and IoT devices, as well as vehicles. "We are happy to be the first chipset company to work with Google Cloud on NAS and eager to roll out this technology to further our momentum in connecting the intelligent edge," he added.
"With this collaboration," explained June Yang, VP Cloud AI and Industry Solutions at Google Cloud, "Qualcomm will now be able to build and optimize new AI models in weeks rather than months, and we're thrilled at the impact this will have on people using Snapdragon-powered devices."
We have confirmed that Google Cloud Vertex AI NAS will indeed be integrated into the Qualcomm Neural Processing SDK for developer access, meaning that Qualcomm platforms using the Qualcomm AI Engine should all benefit from optimizations and performance increases to come.
This partnership, built on successfully bringing increasingly powerful AI to devices and endpoints already, highlights two especially interesting trends.
The first trend is the potential scale and growth velocity of the connected intelligent edge, which Qualcomm anticipates growing by a factor of 7x over the course of the next decade. This is a prediction that I find conservative considering that it encompasses the broad IoT (which ranges from smart consumer devices, smart cameras, and smart sensors to industrial IoT equipment and large scale infrastructure-facing technologies), smart and connected vehicles, boundless XR (which includes VR, AR, and MR devices), computers and, increasingly, robots. Agnostically speaking, that ecosystem is a massive opportunity for the tech sector, and the next natural evolution of what we generally refer to as digital transformation.
The second trend is Qualcomm's conspicuous first-mover advantage in the intelligent edge ecosystem, which CEO Cristiano Amon clearly pointed to when he outlined Qualcomm's "one-technology-roadmap" in New York last month. Qualcomm's envious footprint (read: install base) in the Android space, its extensive technology portfolio, and its increasing leadership in Automotive, XR, AI, and IoT, combined with this new piece of the connectivity + AI puzzle, sets up the San Diego technology giant in the envious position of being the most natural conduit outside of China to effectively scale connected intelligent edge technologies across every critical Infrastructure 4.0 segment (mobile, broad IoT, and transportation/automotive) through its extensive portfolio of global partnerships.
The announcement may not seem like a big deal at first glance, and very likely got lost in the shuffle of the Snapdragon Tech Summit's more obvious announcements. That said, seen as part of a more complex and interconnected whole, its importance quickly becomes far more obvious to the much larger strategy at play here, especially given how important AI is already becoming to the types of features that chipsets must now deliver to the market in order to enable intelligent edge devices and systems.
Disclosure: Futurum Research is a research and advisory firm that engages or has engaged in research, analysis, and advisory services with many technology companies, including those mentioned in this article. The author does not hold any equity positions with any company mentioned in this article.
Other insights from Futurum Research:
Insights From Qualcomm's Snapdragon Tech Summit – Part 1: How Snapdragon 8 Gen 1 Signals an AI Inflection Point for The Premium Mobile Tier 
Red Hat Brings Ansible Automation Platform to Microsoft Azure
Five9's Virtual Voiceover Brings Self-Service Experience to Life with Synthetic Voices
Image Credit: Zee Business
The original version of this article was first published on Futurum Research.
Senior Analyst at @Futurumxyz. Digital Transformation + Tech + Disruption. Author, keynote speaker + troublemaker. Opinions are my own. I like croissants.