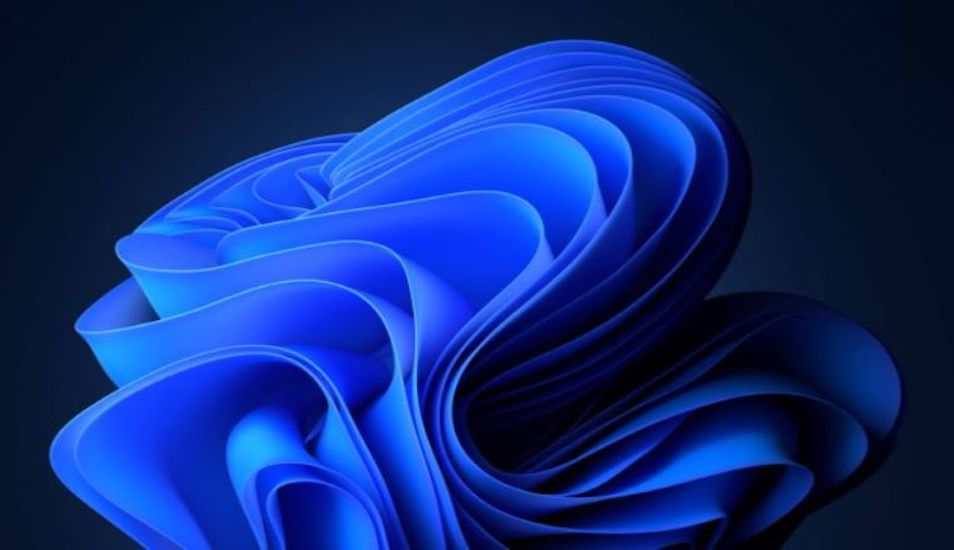 The News: Recently Microsoft held its Future of Hybrid Work on Windows 11 event dedicated to showcasing businesses and professionals how its upcoming features will create a more inclusive, secure, and productive environment, which are greatly needed for companies managing hybrid workforces. Although Microsoft announced myriad features, in this note, we'll highlight some of the ones that have piqued the attention of channel partners we've spoken with. Here's a more detailed update from the Microsoft blog.
The Future of Hybrid Work on Microsoft Windows 11 — More Inclusive, Secure, Seamless and Productive
Analyst Take: Microsoft held its Future of Hybrid work on Microsoft Windows 11 event earlier this week showcasing current and upcoming features to Microsoft Windows 11 that are designed to attract the commercial market as they embrace hybrid work. Key themes were wrapped around a workforce that is more inclusive, more secure, and productive. This is something that Microsoft has been focusing on for several years, embedding these themes within its products, coupled with a concentrated effort to find diverse talent globally – they get it. Here's a closer look at some of these themes illustrating Microsoft's focus on the Future of Hybrid work and the role Microsoft Windows 11 will play.
Creating a More Inclusive Hybrid Workplace
Creating a more diverse and inclusive culture within organizations is absolutely critical today and this is something that Microsoft has taken on for years. Remember, not every individual, job function or division is the same in the commercial market and executive management is constantly looking for tools and techniques to drive inclusivity, which ultimately translates into more innovation, productivity and competitive advantage.
A key Microsoft Windows 11 feature we thought was great and which we believe will resonate with the commercial market, was Microsoft's Voice Clarity. Voice Clarity promises to eliminate echoes coupled with improvements focused on simultaneous communication in the event when people are accidentally talking over one other. Not everyone speaks at the same cadence and personalities are different, which means people have a tendency to speak over one another in meetings, which can be distracting. It can also be frustrating for those on the sidelines in the call. The background noise improvements in Microsoft Windows 11 is something that is highly sought after as more employees that work from home are dealing with myriad distractions like dogs barking, lawn crews showing up with blowers and lawnmowers, or the package delivery service ringing a doorbell. These distractions are ones that we're all even more accustomed to than ever before after the last few years, and solutions like Voice Clarity are welcome solutions indeed.
Live Captions Serving Up Better Experiences Overall
Another feature that we are excited about coming out of Windows 11 is functionality around live captions. The ability to quickly set up live captions for any audio content, adjust color filters, or transcribing in person-to-person or team interactions are all very exciting. This kind of enhanced functionality, aimed at providing better experiences overall is incredibly important on many fronts.
Let's take Dyslexia and ADHD as just a couple of examples. Dyslexia affects 20 percent of the United States population and represents 80 to 90 percent of all learning disabilities, and more than 10 million adults suffer from ADHD. Both of these conditions often make it harder for individuals to follow along and take notes, while those with Dyslexia also have a hard time reading, since text can sometimes jump off the page or letters or numbers can be transposed. In fact, many people with Dyslexia also use green filters on screens to help read faster. We are seeing more educational institutions are adding visual spatial tools such as virtual reality, mind mapping software, and infographics in a move to become more inclusive — which is why we have graphs versus reading spreadsheets all day.
In the enterprise world, global operations are a reality, and many have employees living all over the world and speaking a variety of languages. Having live captions, real-time voice, and text translation, coupled with other features will not only help make the communication experience much richer and more inclusive for all, but it will help eliminate miscommunication as well.
The Hybrid Workplace Requires Seamlessness Underpinned by Robust Security
An important theme of the Future of Hybrid Work on Microsoft Windows 11 was the importance of seamlessness underpinned by robust security. Microsoft discussed its Pluton Security Processor that embeds Trusted Platform Module (TPM) functionality directly onto the CPU, versus a separate chip on the motherboard. The architecture essentially eliminates the potential for an attack on the communications channel between the TPM and the CPU, which are vulnerable to attacks. Microsoft said the automatic firmware updates during the boot process should help in thwarting attacks in the future.
Another area on the security side that piqued our interest was Microsoft's Smart App Control (SAC) which will check to see if its cloud-based security service is known or familiar with an application. If the application the user is trying to interface with is known to be safe, the application will run; if not, the application will not run. This is a solid feature since many people in the commercial market (including me) are constantly downloading add-ins into Microsoft PowerPoint (e.g., graphics for management consulting) and Microsoft Excel (e.g., financial analysis or operational mathematics templates) coupled with downloading or leveraging open-source applications (e.g., Mind Mapping) in the cloud. This is a key problem for IT and more of a zero-trust approach, or one with greater intelligence is absolutely welcomed. Kudos to Microsoft on this one, especially today with security being of paramount concern.
Features that Improve Productivity Make Everyone's Lives Easier
On the productivity front, the Future of Hybrid Work on Microsoft Windows 11 did not disappoint. There were myriad features and functionality showcased that are designed to help improve productivity from an end-user and administrator perspective. From a user perspective, Microsoft also did not disappoint. There too, there were several features and functionality showcased that were designed to not only improve hybrid work in general, but also help employees save time.
The Windows Tabs feature in Explorer was interesting and we are sure it will be very useful for those of us who are constantly traversing between folders and don't want to lose their place (and we're thinking that's most of us!) For example, it's likely safe to say that many of us are managing numerous projects and/or researching and other things that require constant movement between folders. The Windows Tabs feature in Explorer is designed to make that process less onerous and we are here for it.
Another useful feature Microsoft is integrating is Windows 365 Cloud PCs into the Windows 11 experience. This is great for users in scenarios such as customer service representatives who work in multiple shifts and who often share devices. Also, Windows 365 offline will allow employees the ability to work in Windows 365 when disconnected without losing work, which is perfect when moving in areas where Wi-Fi dead spots occurs (e.g., airplanes, hotels, etc.).
From an administrator perspective, Microsoft's Endpoint Manager will allow IT administrators the ability to send direct messages to users and various teams which is useful when events occur. Another feature that we found incredibly useful in Endpoint Manager was the ability to offer cloud-based remote help, which lets IT administrators takeover a user's screen or PC, which can obviously be a major assist when diagnosing problems or installing new software.
Wrapping Up, The Future of Work on Microsoft Windows 11 Delivered Nicely
Wrapping it up, the Future of Work on Microsoft Windows 11 event introduced and showcased some features and functionality that are easy to get excited about. Helping organizations build more secure, inclusive, and highly productive workplace environments and support employees wherever and whenever they work is obviously the goal, and Microsoft delivers on many fronts in that regard.
And that bodes well for the future. Our team here at Futurum believes that as organizations seek to evolve post-pandemic, embrace hybrid work, and create a workplace culture that helps attract and retain top talent, the companies that focus on inclusive, secure, seamless, and productive workplace environments and who foster collaboration in myriad ways for the myriad ways in which people think, and work, and create are the organizations who are going to win — on many fronts.
Disclosure: Futurum Research is a research and advisory firm that engages or has engaged in research, analysis, and advisory services with many technology companies, including those mentioned in this article. The author does not hold any equity positions with any company mentioned in this article.
Analysis and opinions expressed herein are specific to the analyst individually and data and other information that might have been provided for validation, not those of Futurum Research as a whole.
Other insights from Futurum Research:
NVIDIA Innovations: Enhancements in NVIDIA Omniverse, Digital Twins and Industrial Robotics Technologies are Driving New Possibilities for Enterprises
Qualcomm launches $100 Million Snapdragon Metaverse Fund Designed to be a Launchpad for XR Developers and Spur Innovation
Microsoft's Mesh for Teams is Microsoft's Nod to the Metaverse
Image Credit: Microsoft
The original version of this article was first published on Futurum Research.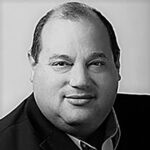 Michael Diamond is an industry analyst and foresight professional with 25 years of experience in the IT channel and market research industry. He is a route-to-market expert covering desktop and mobile devices, collaboration, contact center, ProAV, data center infrastructure, and cybersecurity. Prior to joining Futurum Research, Michael worked for The NPD Group as the sole industry analyst covering indirect channels, cybersecurity, SMB and vertical market trends, data center infrastructure (e.g., enterprise storage, servers, networking), ProAV and PCs. He has been quoted by media outlets such as Bloomberg, Kiplinger, TWICE, OPI (Office Products International), Apple World today, Dark Reading, Enterprise Storage Forum, Credit-Suisse, Footwear News, CRN (Computer Reseller News), Channel Futures and Into Tomorrow.  Michael has presented at myriad events including The Channel Company's Xchange, The Global Technology Distribution Council's summit, SMB TechFest and more.
Shelly Kramer is a Principal Analyst and Founding Partner at Futurum Research. A serial entrepreneur with a technology centric focus, she has worked alongside some of the world's largest brands to embrace disruption and spur innovation, understand and address the realities of the connected customer, and help navigate the process of digital transformation. She brings 20 years' experience as a brand strategist to her work at Futurum, and has deep experience helping global companies with marketing challenges, GTM strategies, messaging development, and driving strategy and digital transformation for B2B brands across multiple verticals. Shelly's coverage areas include Collaboration/CX/SaaS, platforms, ESG, and Cybersecurity, as well as topics and trends related to the Future of Work, the transformation of the workplace and how people and technology are driving that transformation. A transplanted New Yorker, she has learned to love life in the Midwest, and has firsthand experience that some of the most innovative minds and most successful companies in the world also happen to live in "flyover country."