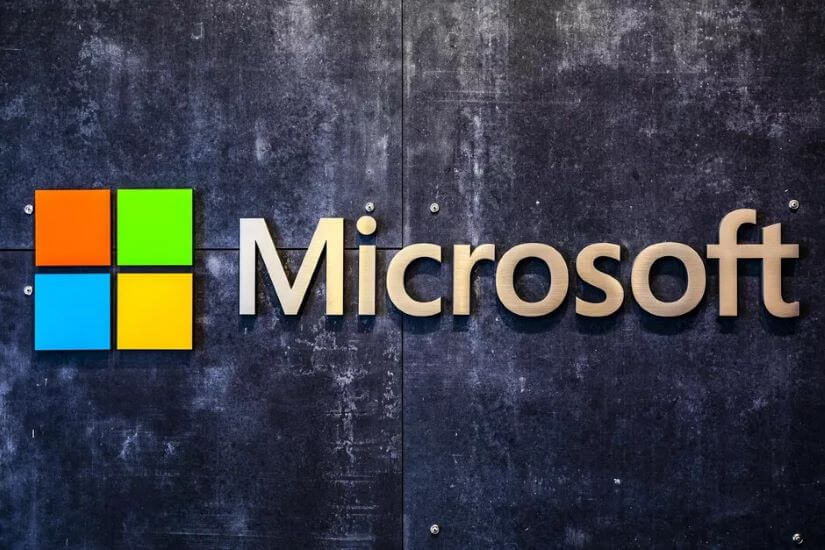 The News: There was a ton of interesting news coming out of Microsoft Inspire event this week, one of which was about Windows 365 Cloud PC. Microsoft's decision to offer a cloud-based version of its Windows operating system is about combining the power and security of the cloud with the versatility and simplicity of the PC. See the blog post from Microsoft here.
Windows 365 Cloud PC: Microsoft's Cloud-Based Version of Windows OS
Analyst Take: There are a few reasons to be excited about Microsoft's Windows 365 Cloud PC, which is clearly all about providing a hybrid operating experience for the hybrid world in which we work.
At the virtual Inspire event this last week, Microsoft announced Windows 365 and Cloud PC, its newest cloud virtualization service. Windows 365 is a virtual desktop service that's part of Microsoft 365, offering a fixed-price monthly subscription to a cloud PC. Dedicated to a user, the instance can be managed using the same tools as used to manage a traditional Windows PC. It's important to note that three things set this offering apart: cloud PC is part of the Microsoft 365 Cloud, and not Azure, is dedicated to a specific user, and has a fixed price point.
Windows 365 Cloud PC: Connect to Any Device at Any Time
Windows 365 Cloud PC is intended to allow users to bring their Windows 10 (and Windows 11 when available later this year), to any of their devices, allowing them to connect any time, on any device (including PCs, Macs, iPads, Linus, and Android devices), with information stored in the cloud, not on device. The offering is designed to be easy to set up, maintain, manage, and scale, which a global pandemic taught is extremely important.
While all this is well and good, to be honest, I don't really see Mac users eagerly running to pay for this service — I think it's probably a given that most Mac users are not fans of the Windows OS. I do, however, understand the marketing messaging here and the rationale behind it. Any device, a seamless experience, the ability to move from device to device — all that makes sense. I'm probably not going to expect to see a lot of that cross device experience happening, but I could be wrong.
Availability, Licensing, and Pricing
Microsoft has said that Windows 365 and Cloud PC will be generally available by early August, and has not yet confirmed pricing, but it's expected to be in the $30 per user per month ballpark. This pricing would change based on customer preferences, configurations, etc., and the company has indicated they plan on offering multiple SKUs of Windows 365.
If you want a deeper dive on licensing and pricing, Microsoft partner Nerdio did a very comprehensive analysis, looking at both enterprise cloud PCs (designed for organizations who have invested in Microsoft Endpoint Manager are using this platform to manage their existing physical Windows 10 desktops) and Business cloud PCs, designed for SMBs and individual users.
The Security Offered by Windows 365 Cloud PC is the Key
What I'm most interested, however, as it relates to the Windows 365 Cloud PC cloud-based operating system is the security it affords — which is incredibly important. We know that Windows has been extremely vulnerable to attack and need to look no further than the recent Microsoft Exchange Server hack, which impacted thousands of Microsoft exchange servers. Microsoft has, naturally, provided all the security patches and dispatched security alerts and urgent requests to apply security patches and upgrade systems, but the reality is that far too many Windows operating systems remain out of date.
Windows 365 Cloud PC can be securely streamed, as I indicated earlier, on any Mac, iPad, Linux, or Android devices, and of course, Windows devices. The experience on Windows devices will be superior, but that's to be expected. The Windows 365 Cloud PCan access things like Windows Hello capable cameras for biometric logon, and other hardware peripherals as well, like printers, scanners, webcams and the like.
The Windows 365 Cloud PC can be provisioned, deployed, and managed from the Microsoft Endpoint Manager, including security policies and baselines. Identity management is covered by way of integration with Azure Active Directory, and this includes MFA, Defender for Endpoint security, and password-less access. In addition, every part of the Microsoft 365 Cloud PC experience is encrypted, including network traffic between Cloud PC and Azure, stored data at rest, and managed disks.
For IT teams, it's not hard to see the allure of being able to provide support, easily mitigate issues, and provide consistent policies and procedures throughout the organization instead of being scattershot, which is the case in far too many instances.
If the allure of Windows 365 and Cloud PC is attractive enough, companies (and users) will upgrade to the new cloud-based operating system and I believe that Microsoft has ticked a lot of boxes in making this offering easy to like. As mentioned earlier, pricing has not been officially confirmed and there will be tiers available for customers' individual usage needs related to both storage and compute power. I'll be looking forward to GA of Windows 365 and Cloud PC in a few weeks and seeing what kind of traction it can get.
Disclosure: Futurum Research is a research and advisory firm that engages or has engaged in research, analysis, and advisory services with many technology companies, including those mentioned in this article. The author does not hold any equity positions with any company mentioned in this article.
Other insights from Futurum Research:
Microsoft's Expanded NEC Relationship Showcases Azure's Global Appeal 
Nerdio Announces New Integrations With Microsoft Windows 365, Aimed At Making Remote Work Easier
Microsoft Ignite(S) Deeper Integration Between Teams & Dynamics 365
Image Credit: Cnet
The original version of this article was first published on Futurum Research.
Shelly Kramer is a Principal Analyst and Founding Partner at Futurum Research. A serial entrepreneur with a technology centric focus, she has worked alongside some of the world's largest brands to embrace disruption and spur innovation, understand and address the realities of the connected customer, and help navigate the process of digital transformation. She brings 20 years' experience as a brand strategist to her work at Futurum, and has deep experience helping global companies with marketing challenges, GTM strategies, messaging development, and driving strategy and digital transformation for B2B brands across multiple verticals. Shelly's coverage areas include Collaboration/CX/SaaS, platforms, ESG, and Cybersecurity, as well as topics and trends related to the Future of Work, the transformation of the workplace and how people and technology are driving that transformation. A transplanted New Yorker, she has learned to love life in the Midwest, and has firsthand experience that some of the most innovative minds and most successful companies in the world also happen to live in "flyover country."