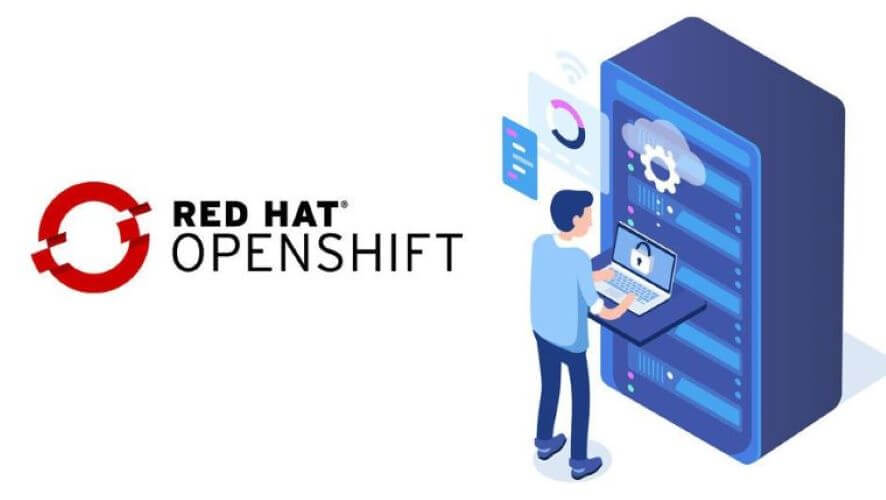 The News: Red Hat announced yesterday the latest version of their enterprise Kubernetes platform OpenShift 4.8. According to Red Hat, OpenShift provides a foundation to develop and connect diverse workloads across the hybrid cloud. Red Hat OpenShift 4.8 helps organizations accelerate the creation of new cloud-native applications without abandoning existing environments and IT investments. Read the full announcement from Red Hat here.
Red Hat Launches Latest Version of Flagship Kubernetes Product OpenShift 4.8
Analyst Take: While this is an incremental release for Red Hat, this launch matters in that it represents a further declaration of intent by Red Hat, and ultimately IBM, as it tries to show a return on investment on the $34 billion that IBM paid for Red Hat only two years ago. The continued development and adoption of OpenShift is crucial for Red Hat, and even more so for its parent company IBM, as both look to cement a position in their respective clients' hybrid cloud strategies.
Kubernetes is Becoming the Battleground for Hybrid Cloud
Kubernetes is rapidly becoming the battleground for the hybrid cloud, and arguably the control of container orchestration is the major control point in a hybrid cloud architecture. Thus, the choice of tooling for container orchestration, management, and automation drives the ability to move platforms, and providers and can restrict vendor lock into one stack, architecture or provider. As organizations grow application landscapes to meet evolving needs, Kubernetes-powered cloud platforms need to not only span all open hybrid cloud infrastructure footprints, but also the variety of workloads and applications running on this foundation.
While Red Hat Enterprise Linux (RHEL) is the revenue for Red Hat's revenue and provides the foundational annuity revenue stream that led to its $34 billion valuation by IBM, OpenShift is the strategic crown jewel in Red Hat's portfolio. As the hybrid cloud market evolves with hyperscalers coming on-premises and traditional vendors such as HPE, Oracle, and others touting their cloud ambitions, the control plane for cloud orchestration will become more vital if organizations want to retain choice and flexibility. Competition among providers of the platforms that will host the containerized applications being developed and deployed on Kubernetes is fierce. Red Hat, however, is betting that a distribution of Kubernetes that can run on any cloud or any on-premises IT environment will attract enterprise IT organizations that want to be able to standardize on a platform that can be consistently managed the same way, regardless of where it runs.
While I believe this statement to be directionally correct, it is too early to say definitively how far down the path toward achieving that hybrid cloud computing goal organizations are just yet. This momentum is likely to continue into the foreseeable future, and as Kubernetes becomes more widely deployed, one way or another most organizations will eventually get there. What Red Hat is betting on is that clients will want a Kubernetes platform that is distinct from the provider of their cloud services.
Red Hat's Latest OpenShift Release is All About Ecosystem Focus
An obvious focus for Red Hat in this release of OpenShift is to highlight ecosystem adoption and the workloads that are being containerized. In making the announcement, Red Hat highlighted a recent survey of 100 enterprise IT executives conducted by Pulse on behalf of Red Hat that suggested application environments based on Kubernetes are becoming more diverse. More than three-quarters of respondents (77%) said they are deploying or plan to deploy a mix of both stateless and stateful workloads on containers and Kubernetes. A full 99% reported they are modernizing their Java and .NET applications on containers and Kubernetes using either monolithic, microservices, or a mix of both architectures. The survey respondents also incited the top challenges most associated with modernizing existing and legacy applications are reducing the time and cost of modernization (57%), settling on the right approach (52%), and absence of knowledge of the legacy applications (50%).
According to the Red Hat commissioned research, the top workloads being deployed are databases or data cache (80%), data ingestion, cleansing and analytics (66%), and logging and monitoring (60%), which I have no doubt is at least directionally correct, although one should not read too much into the exact percentages quoted.
Red Hat has been touting the growth in the number of Independent Software Vendor (ISV) partner workloads running on Red Hat OpenShift over the last few years. According to the Red Hat commissioned survey by Pulse, 63% of respondents run either a mix of ISV and custom workloads, or just ISV workloads on containers and Kubernetes.
As part of the OpenShift 4.8 release, Red Hat has expanded OpenShift Certification to support a broader range of workloads on their Kubernetes platform. Red Hat partners can now enable and certify software solutions on OpenShift through either Operators or Helm charts. With this enhanced certification, partners can more easily tap into Kubernetes-native technologies to manage and scale software deployments. According to Red Hat, their certified OpenShift ecosystem with Kubernetes Operators and Helm certification now includes over 150 partner solutions, with recently certified Operators including: Intel OpenVINO Model Server and OpenNESS, Ionir container-native data platform for Kubernetes, MinIO hybrid cloud object storage, MongoDB Atlas cloud database service and certified Helm charts for HashiCorp Vault. Talking about the ecosystem support, Burzin Patel, vice president, Global Alliances, HashiCorp, said, "We are pleased to be part of Red Hat's hybrid cloud ecosystem, as a provider of a certified application for OpenShift. The HashiCorp Vault Helm chart with OpenShift support enables applications with no native Vault logic built-in to leverage static and dynamic secrets sourced from Vault. Using the Helm chart can make it easier to run Vault on OpenShift, and gives you a repeatable deployment process in less time." Also speaking as part of the press release, Sarah Branfman, VP of Partners, MongoDB, commented, "Cloud-native applications on the hybrid cloud need seamless access to cloud database services. MongoDB built a Kubernetes operator for MongoDB Atlas, which is now certified with Red Hat OpenShift to provide our mutual customers an automated way to deploy, run and scale cloud and hybrid deployments as part of app development and operations on OpenShift."
Other features worth mentioning announced in this latest version include:
Technical previews of an OpenShift Serverless capability that enables developers to create functions and instances of Kata container runtimes to isolate containers using lightweight virtual machines. This move will be applauded by the DevOps community.
OpenShift 4.8 also adds support for both a IPv6/IPv4 dual stack and IPv6 single stack, which many would argue is long overdue. IPv6/IPv4 dual stack and IPv6 single stack support provides applications with interoperability and communications for environments using IPv6 in addition to IPv4 such as in Cloud-Native Network Functions for telecommunications, and government agencies globally that require IPv6 support. This capability helps provide additional security for applications, including regulatory compliance.
OpenShift sandboxed containers, based on the Kata Containers open source project, provide a more secure container runtime using lightweight virtual machines. Available as a technology preview, this adds capabilities for specific workloads that require extremely stringent application-level security. Sandboxed containers provide an additional layer of isolation ideal for highly sensitive tasks, such as privileged workloads or running untrusted code. Given the recent ransomware attacks focused on CI/CD pipelines this is a welcome announcement.
With this latest release, Red Hat is positioning itself to understand that no two applications are alike, and each has unique needs with its strong and well-placed focus on ecosystem adoption with this latest release. Red Hat OpenShift is continuing to demonstrate that it is designed to support organizations regardless of workload type or where an application lives across the hybrid cloud. This open vision is baked into Red Hat's business strategy as much as it is the code development. If clients choose an open approach to their Kubernetes orchestration and management, Red Hat is perfectly positioned and will certainly cement its position as a market leader. I will be watching this space closely in the months ahead both from the perspective of how the various vendors are positioning their offerings and strategies, but also on the client adoption trends.
Disclosure: Futurum Research is a research and advisory firm that engages or has engaged in research, analysis, and advisory services with many technology companies, including those mentioned in this article. The author does not hold any equity positions with any company mentioned in this article.
Other insights from Futurum Research:
 Intel And Red Hat Aim To Streamline 5G Deployment And Adoption Process
Red Hat Buys StackRox To Strengthen Security And Hybrid Cloud
Red Hat Marketplace: A Win For IBM And Hybrid Cloud Adoption
Image Credit: IT Brief NZ
The original version of this article was first published on Futurum Research.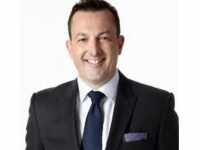 Steven Dickens is Vice President of Sales and Business Development and Senior Analyst at Futurum Research. Operating at the crossroads of technology and disruption, Steven engages with the world's largest technology brands exploring new operating models and how they drive innovation and competitive edge for the enterprise. With experience in Open Source, Mission Critical Infrastructure, Cryptocurrencies, Blockchain, and FinTech innovation, Dickens makes the connections between the C-Suite executives, end users, and tech practitioners that are required for companies to drive maximum advantage from their technology deployments. Steven is an alumnus of industry titans such as HPE and IBM and has led multi-hundred million dollar sales teams that operate on the global stage. Steven was a founding board member, former Chairperson, and now Board Advisor for the Open Mainframe Project, a Linux Foundation Project promoting Open Source on the mainframe. Steven Dickens is a Birmingham, UK native, and his speaking engagements take him around the world each year as he shares his insights on the role technology and how it can transform our lives going forward.