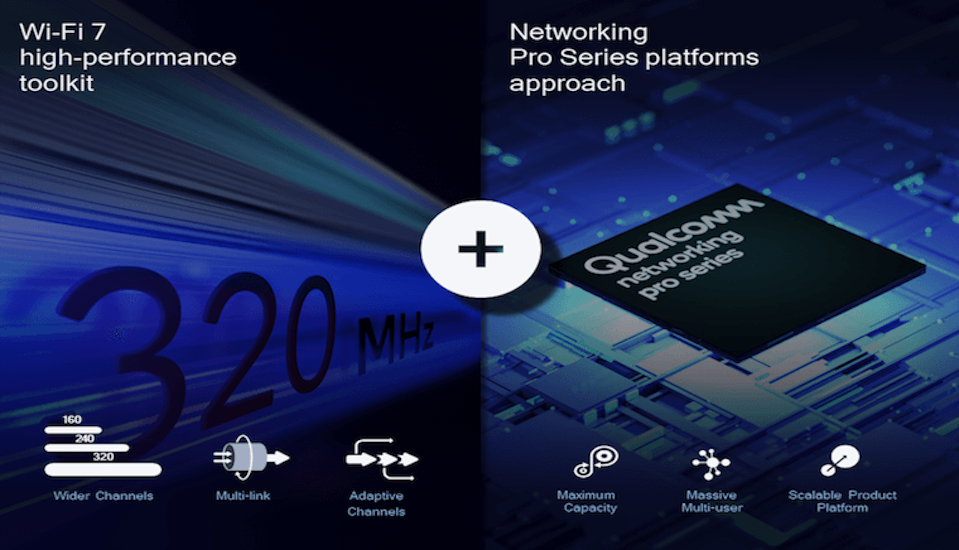 The News: Qualcomm Technologies announced its Wi-Fi 7 capable Qualcomm Networking Pro Series Gen 3 family of platforms. Now sampling and available to global development partners, the Qualcomm Networking Pro Series, Gen3 is a new Wi-Fi 7 network infrastructure platform portfolio commercially available.
Building upon the multi-generation legacy of the Qualcomm Networking Pro Series platforms, the products combine Wi-Fi 7 features with Qualcomm Technologies' intelligent multi-channel management technologies that aims to improve speeds, lower latency, and enhance network utilization for users of Wi-Fi 6/6E devices while offering improved throughput and lower latency for the next generation of Wi-Fi 7 client devices. Read the Qualcomm Press Release here.
Qualcomm's New Wi-Fi 7 Networking Pro Series Ushers in the Wi-Fi 7 Era
Analyst Take: I am impressed by Qualcomm's unveiling of four new Qualcomm Networking Pro Series platforms targeted at energizing Wi-Fi 7 deployment and adoption across the global wireless ecosystem. The four new platforms include the 1620, 1220, 820, and 620 and assures a swift accession across Wi-Fi 6, 6E, and 7 capabilities following Qualcomm's debut of its first Wi-Fi 7 commercial solution at MWC Barcelona 2022 (as part of its new Snapdragon Connect specification targeted for the end of 2022).
Wi-FI 7 stands out from Wi-Fi 6/6E due to the fact that it consists of capabilities such as multi-link technology that lowers latency in congested environments, expansion of wide-channel bandwidth for all regions, wider channels (even with interference), and 4K QAM coupled with other performance-enhancing features. I anticipate that Wi-Fi 7's support of 320 MHz combined with expert implementation of multi-link technology can power considerable gains in performance.
From my view, Qualcomm's Wi-Fi 7 solution is developed to meet the ultra-low latency, expanding high throughput, and greater capacity demands of both the consumer and enterprise spaces. For example, Wi-Fi 7 capabilities can support multi-player AR/VR gaming, video collaboration, and XR applications. Wi-Fi 7 aligns with the more demanding requirements of the post-pandemic distributed workforce and work-from-home (WFH) era as more workers use AR/VR and video collaboration for applications such as R&D, digital twin development, and simulation training/reskilling.
Of note, all configurations of Wi-Fi 7 Networking Pro Series platforms, from 6-stream to 16-stream, support 320MHz operation. Additionally, all support simultaneous multi-link, as well alternating multi-link mode. Simultaneous Multi-Link in high-band channels (HBS Multi-Link) delivers greater levels of capacity and stability in combination with ultra-low latency when connected with Qualcomm FastConnect 7800-based Wi-Fi 7 devices – I believe this is a key capability and ultimately differentiator for next-gen smartphones, PCs, XR devices, and more. These capabilities can establish tri-band Wi-Fi 7 as a new baseline with quad-band offerings also available at the premium tier.
The third generation Qualcomm Networking Pro Series platforms are designed to deliver 10 Gbps backhaul for enterprise and home mesh Wi-Fi systems. Coupled with 5G fixed wireless access, 10G-PON fiber, and advanced cable protocols, these platforms can provide turnkey business and immersive experience solutions integral to unleashing broadband innovation and breakthrough service bundles as evidenced, for instance, by T-Mobile's recent Internet Freedom launch.
Also, the Qualcomm Networking Pro Series platforms are supported by Qualcomm's turnkey service for Automated Frequency Control (AFC), developed to enable optimized performance in the 6 GHz spectrum band. I expect that the Qualcomm AFC Solution's support of location-based power optimizations for 6 GHz transmissions, can enable higher Wi-Fi power levels to be used in access points and client devices, as well as deliver higher performance and longer range while protecting existing incumbent users of the band. I see this capability as a key difference maker since new unlicensed 6 GHz users need to peacefully co-exist with current 6 GHz spectrum applications such as microwave services that support critical infrastructure applications including public safety, utilities, and wireless backhaul.
Overall, to help accelerate Wi-Fi 7 adoption throughout the wireless ecosystem, I expect that Qualcomm's 275+ design wins across virtually every major OEM and segment and synthesis of high-performance architecture coupled with modular scalability can help swiftly fulfill the design demands of customers.
Disclosure: Futurum Research is a research and advisory firm that engages or has engaged in research, analysis, and advisory services with many technology companies, including those mentioned in this article. The author does not hold any equity positions with any company mentioned in this article.
Analysis and opinions expressed herein are specific to the analyst individually and data and other information that might have been provided for validation, not those of Futurum Research as a whole.
Other insights from Futurum Research:
Qualcomm's Contributions Toward O-RAN and 5G Network Security
Qualcomm Earnings Deliver Above Expectations in Q2 as Diverse Strategy Pays Off
Qualcomm Powers Five Key Inventions Across Newly Completed 5G NR Release 17
Image Credit: Qualcomm
The original version of this article was first published on Futurum Research.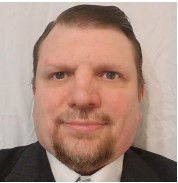 Ron is an experienced research expert and analyst, with over 20 years of experience in the digital and IT transformation markets. He is a recognized authority at tracking the evolution of and identifying the key disruptive trends within the service enablement ecosystem, including software and services, infrastructure, 5G/IoT, AI/analytics, security, cloud computing, revenue management, and regulatory issues.