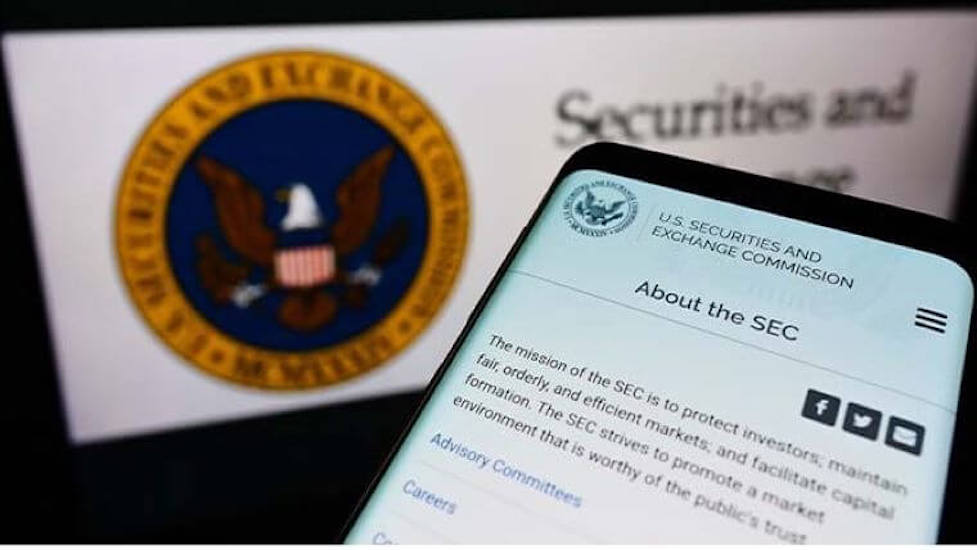 The News: The Securities and Exchange Commission (SEC)'s expanded crypto enforcement division has rankled SEC Commissioner Hester Peirce. The newly rebranded Crypto Assets & Cyber Unit will be twice the size of its predecessor. The commissioner stated that "the SEC is a regulatory agency with an enforcement division, not an enforcement agency." Read the full announcement from the SEC here.
SEC's Expanded Crypto Enforcement Division Rankles its Own Commissioner
Analyst Take: The SEC's expanded crypto enforcement division is causing, well, division, within the organization. SEC Chair Gary Gensler seems set on crypto enforcement. SEC Commissioner Hester Peirce wants to regulate. Unfortunately for those building in crypto, Commissioner Peirce's viewpoint is increasingly being sidelined. The industry would be better with both strong enforcement and regulatory clarity.
Chairman Gensler has had significant success pursuing enforcement actions against crypto-related companies. Since 2017, the division has secured monetary relief of over $2 billion across 80+ cases.
Strong enforcement of existing securities laws helps remove bad actors from the industry, recover funds for abused participants, and generally raises the standard for doing business. That's healthy and more enforcement will help the cryptocurrency industry mature.
But enforcement without regulatory clarity can harm innovation.
The SEC Can Be More Effective with Better Regulatory Clarity Alongside Enforcement Actions
I believe the SEC can be more effective with better regulatory clarity alongside enforcement actions. Clear regulations help good actors stay compliant and so raise the average quality of what's delivered to consumers.
Determining the applicability of existing securities laws to cryptocurrencies is a meaningful burden for anyone working in the industry today. From past SEC comments, it appears that bitcoin and ether are not securities, but that determination has not been codified. That creates confusion for many new cryptocurrencies.
Decentralized finance similarly operates in a grey zone. Code that can perform the functions of many financial services institutions yet runs autonomously on a distributed network operated by thousands of independent actors is novel. The applicability of existing regulations is at best confusing.
I'm not opining on the actual applicability or lack thereof of existing regulations. I'm instead observing the tremendous growth in law practices that provide one-off high-cost guidance to startups on challenges every crypto startup faces. If startups are compelled to allocate increasingly larger shares of their limited capital to legal services in order to understand the regulations rather than to company-building, there is room for the SEC to provide more clarity.
Clear Guidance from the SEC Can Lower Startup Costs for Good Actors
Clear guidance from the SEC can lower startup costs for good actors. And while Commissioner Peirce is well positioned to help, the fact that it appears she's being increasingly sidelined impacts the crypto industry as a whole.
Commissioner Peirce has been lauded by industry participants for her depth of knowledge, active engagement with startups, and focus on regulatory clarity. She's gone so far as to draft a token safe harbor that would establish a three-year period within which, under certain circumstances, startups could build and be exempted from the registration provisions of securities laws.
Where Commissioner Peirce's proposal was released is a great example of how the SEC can actively engage with the industry. The proposal was posted to GitHub, the primary tool used by software developers to manage, comment on, and deploy code. Commissioner Peirce engaged industry participants where they are, rather than forcing them to come to the SEC.
There has been disappointingly little meaningful progress to show for her efforts. President Biden issued an executive order in March to ensure the responsible development of digital assets. Commissioner Peirce is not part of the cross-agency working groups working to respond to that executive order, which I believe was an oversight. To not include someone with her depth of knowledge and experience is a loss for both the working groups and the industry at large. The SEC similarly has bolstered the enforcement division with this recent announcement without parallel investments in regulatory clarity.
I expect that in time the SEC will provide more regulatory clarity for startups. If Commissioner Peirce is unsuccessful in her efforts before she steps down in 2025, I anticipate others will pick up the mantle. In the meantime, enforcement actions will deter some bad actors and recover ill-gotten funds from others.
But enforcement actions won't lighten the burden for the majority of startups who are trying to be good actors. They'll continue to be left to pay ever larger legal fees, a cost of doing business that will likely be passed onto consumers. I look forward to the time when the SEC invests in helping the good actors in the crypto ecosystem, not just pursuing the bad ones.
Disclosure: Futurum Research is a research and advisory firm that engages or has engaged in research, analysis, and advisory services with many technology companies, including those mentioned in this article. The author does not hold any equity positions with any company mentioned in this article.
Analysis and opinions expressed herein are specific to the analyst individually and data and other information that might have been provided for validation, not those of Futurum Research as a whole.
Other insights from Futurum Research:
Formula 1 Crypto Partnership Between McLaren Racing and OKX Unites Global Brands
Intel's New Intel Blockscale ASIC Focuses on Cryptocurrency Delivering Speed and Power Savings
Biden's Proposed $5.8 Trillion 2023 Budget Includes a $1B Cybersecurity Hike to Help Federal Agencies Bolster Defenses Against Global Cyber Threats
Image Credit: CoinGeek
The original version of this article was first published on Futurum Research.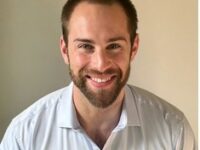 Jared is an Analyst in Residence at Futurum Research, where he helps guide our practice in all things Web3, the Metaverse, and cryptocurrencies so as to help business leaders understand how they work, why they matter, and how they can not only get involved, but become market leaders along the way.
Jared previously co-founded and served as President and Board Member of Triple Point Liquidity, a blockchain-based fintech startup serving alternative asset managers, their investors, and fund administrators. Prior to Triple Point, he held multiple roles at IBM including leading Digital Assets at IBM Blockchain, leading corporate development for Industry Platforms, and founding Watson Risk & Compliance.
Jared is author and podcast co-host at Fat Tailed Thoughts and serves as a trustee for The Williams School.
Jared holds an AB from Dartmouth College.