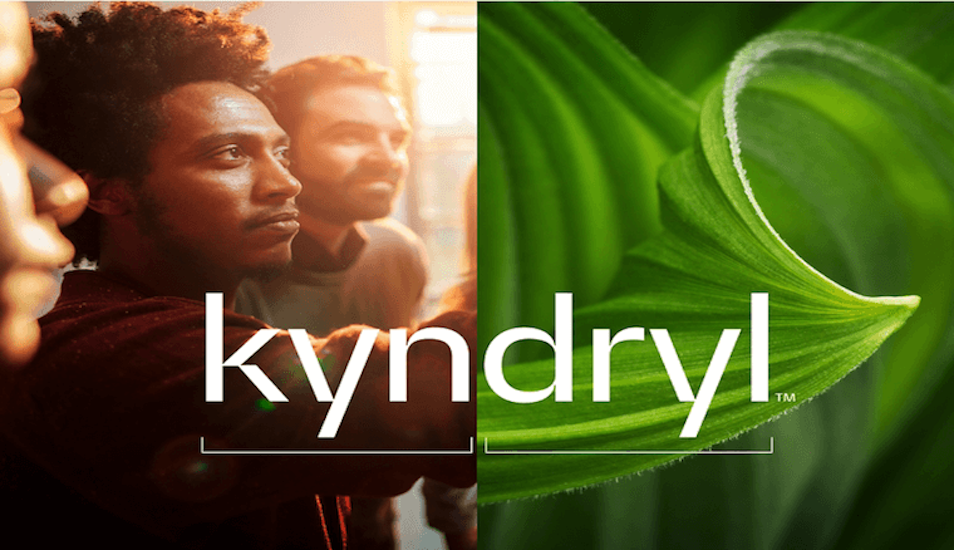 The News: Kyndryl announced earnings for the period ending March 31st earlier this week. For the full set of numbers, visit the Kyndryl site.
The key Kyndryl earnings highlights were:
Revenues for the quarter ended March 31, 2022 total $4.4 billion
Net loss is $229 million, pretax loss is $189 million, and adjusted pretax loss is $51 million
Delivers early progress on its Alliances, Advanced Delivery, and Accounts initiatives
Issues outlook for the fiscal year beginning April 2022
Kyndryl Announces First Full Earnings as a Separate Company
Analyst Take: Kyndryl, the world's latest IT infrastructure services provider, is still a relatively new entity, having split from IBM in the fall of 2021. With a reported 4,000 enterprise customers and 90,000 employees, at the time of writing, Kyndryl's market cap is $2.56 billion, less than this quarter's revenue. While I appreciate the headwinds, which are significant: IT outsourcing is not sexy, Kyndryl reported a loss this quarter, and the market is tough right now, even for high growth companies. All that aside, I believe this valuation is extremely low, for a variety of reasons.
If you look at the companies that Kyndryl competes, against we can see the relative market capitalization comparisons:
Company                                      Market Capitalization
Wipro                                              $35.35b
DXC                                                 $7.44b
HCL                                                 $38.03b
Cap Gemini                                   33.07 EURO
To value a company that has quarterly revenues of $4.4 billion, a blue-chip customer list of over 4,000 enterprises, and customers that are typically locked into long term contracts oftentimes spanning 7-years plus, does not make any sense at less than one quarter's revenue is a sign that Kyndryl is not resonating with the market. So the question becomes: why is the market undervaluing Kyndryl so harshly? I believe there are a few reasons worth exploring.
First, the company is new to the market and split from IBM at the very peak of the market for tech stocks. Kyndryl is down from its initial listing price by over 60%, with the stock tumbling from $31.75 to less than $12 today. We have seen tech stocks sell off massively this year so a 60% decline is not an outlier, but it still must be frustrating for Kyndryl CEO Martin Schroeter nonetheless. The second major factor is that Kyndryl is in a less than sexy part of the tech sector, namely, outsourcing. Outsourcing is seen as slow growth and low margin, hence one of the reasons IBM's Arvind Krishna was keen to jettison the IT services arm of IBM as he attempted to put IBM on a growth trajectory. Finally, Kyndryl is essentially the world's largest startup. Bringing a 90,000 person business to market and effect the split from IBM is hard, detail orientated work, all of which doesn't excite investors. Despite these challenges, however, I believe the case for Kyndryl stock is certainly stronger than its current stock price would indicate.
Results for the Quarter Ended March 2022
Kyndryl reported its first full quarter as an independent company, and Kyndryl Chairman and CEO Martin Schroeter was keen to placate investors by highlighting how the company has expanded its technology ecosystem and invested in its people to better serve customers and drive toward profitable revenue growth. Schroeter spoke on the earnings call about meaningful progress on three key initiatives: Alliances, Advanced Delivery, and Accounts – the company described focusing on expanding relationships with key technology partners, transforming service delivery through upskilling and automation, and proactively addressing existing accounts with substandard margins.
For the quarter ended March 31, 2022, Kyndryl reported revenues of $4.4 billion, which represented a year-over-year decline of 7%, or 3% in constant currency. Compared to prior-year pro forma revenues, revenues declined 6%, or 2% in constant currency. Signings totaled $3.1 billion, an increase of 27% in constant currency, compared to pro forma signings in first quarter 2021. The Company reported a pretax loss of $189 million and a net loss of $229 million, or $1.02 per diluted share, in the quarter, compared to a net loss of $494 million in the prior-year period.
While these are not stellar numbers by any measure, they need to be viewed in context. This company is only 7-months out from splitting from IBM and has had to implement new systems, processes, and independent approaches in a very competitive market. One key indicator of Kyndryl's success is that the company is still claiming 4,000 enterprise customers in its communications with the market. This customer count has been consistent throughout the IBM divestiture and the early statements by Kyndryl, so the company is retaining customers, which means that customers are happy — and that's an important part of the conversation here.
Recent Developments
Making global strategic alliances has been an early focus for Kyndryl. The company has focused on marketing cloud-related services tied to hyperscaler alliances, and stressed how it has completed initial signings and built a pipeline of more than $1 billion of signings opportunities. These alliances will be crucial going forward for the company, and my colleague Shelly Kramer recently took a deep dive look at the relationship with Microsoft in this space. Now that the big three hyperscaler cloud alliances are in place, I expect to see stronger growth from Kyndryl now that it does not have to adopt an IBM Cloud first approach to engaging with its customers.
Refocusing on service delivery efforts has also been a strategic move. Kyndryl highlighted how it has redeployed over 900 delivery professionals to serve new revenue streams and backfill attrition, generating annualized savings of roughly $46 million. The pivot to high growth services will be key for the company, especially in the public cloud space, so I will be watching this area closely to see signs that this strategy is starting to deliver.
As part of the company's accounts initiative, the company began to address accounts with substandard margins, resulting in $26 million of annualized benefits. This focus on margins will be an important KPI for the company as it looks to build a narrative around profitability with investors.
Strategic partnerships with technology vendors will of course continue to play a role for Kyndryl moving forward. In addition to forging partnerships with the hyperscale cloud providers, Stephen Leonard's alliances team have been busy making alliances with SAP, Nokia, Cloudera, Lenovo, Pure Storage, and Dell Technologies in the last few months. These partnerships and the many more we expect to see in the months ahead will be key to the company cementing a reputation for independence from its previous ties to IBMs technology
Looking Ahead at the Kyndryl Journey
I was encouraged to see the Kyndryl leadership provide guidance for its fiscal year beginning April 1, 2022 with the company predicting; double-digit constant-currency signings growth compared to calendar year 2021, revenue of $16.5 to $16.7 billion, adjusted EBITDA margin of 13% to 14%, and largely flat margins of 0% to 1%. Make no mistake, this company still has a lot to do on the execution front and is operating in a harshly competitive market with strong challenges. However, I believe we are only in the first innings of Kyndryl's journey. Kyndryl's move to a fresh financial year is a good move and gives the company the opportunity to develop a solid narrative with potential investors.
We will be tracking alliances and customer retention as key indicators for how the company performs in the quarters ahead. If Kyndryl can retain or even grow its customer count, this bodes well for the company. If the company can also lean into its fledgling position as an independent IT services company and get credit from the market for this stance, this will help the company attach itself to higher growth players in the market. That will be important moving forward.
Overall, this is a tough set of results for Kyndryl, but we see good indicators that the worst is behind the company and that growth driven by new customer wins and cloud fueled growth through strategic alliances is around the corner.
Disclosure: Futurum Research is a research and advisory firm that engages or has engaged in research, analysis, and advisory services with many technology companies, including those mentioned in this article. The author does not hold any equity positions with any company mentioned in this article.
Analysis and opinions expressed herein are specific to the analyst individually and data and other information that might have been provided for validation, not those of Futurum Research as a whole.
Other insights from Futurum Research:
Kyndryl and Cloudera Announce a New Global Partnership to Improve Customer Data Transformation Projects
Futurum Live! From the Show Floor with Kyndryl's Frank DeMarco at SHARE Dallas 2022
Kyndryl Reports Q4 and FY 2021 Revenue Down as Company Takes its First Solo Steps as Independent Unit
Image Credit: Kyndryl
The original version of this article was first published on Futurum Research.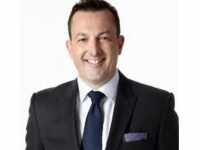 Steven Dickens is Vice President of Sales and Business Development and Senior Analyst at Futurum Research. Operating at the crossroads of technology and disruption, Steven engages with the world's largest technology brands exploring new operating models and how they drive innovation and competitive edge for the enterprise. With experience in Open Source, Mission Critical Infrastructure, Cryptocurrencies, Blockchain, and FinTech innovation, Dickens makes the connections between the C-Suite executives, end users, and tech practitioners that are required for companies to drive maximum advantage from their technology deployments. Steven is an alumnus of industry titans such as HPE and IBM and has led multi-hundred million dollar sales teams that operate on the global stage. Steven was a founding board member, former Chairperson, and now Board Advisor for the Open Mainframe Project, a Linux Foundation Project promoting Open Source on the mainframe. Steven Dickens is a Birmingham, UK native, and his speaking engagements take him around the world each year as he shares his insights on the role technology and how it can transform our lives going forward.