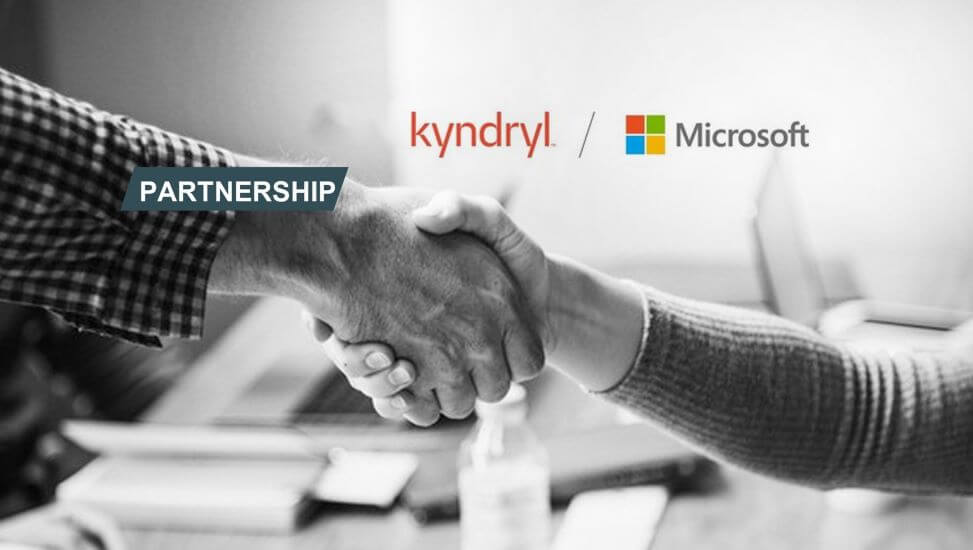 The News: Late last week Kyndryl and Microsoft Cloud announced a global strategic partnership combining their joint capabilities, and the first deal out of the gate for Kyndryl post IBM spinoff. The companies plan to bring solutions built on the Microsoft Cloud to enterprise customers looking to accelerate hybrid cloud adoption, app modernization and processes, and supporting mission critical IT workloads, while also helping customers continue to develop work experiences best suited for today's hybrid work environment. Read more on the Kyndryl and Microsoft Cloud partnership from Microsoft here.
Kyndryl and Microsoft Cloud Partner to Jointly Serve Enterprise Customers in First Deal Out of the Gate Post IBM Spinoff
Analyst Take: Our team has closely covered the spinoff of Kyndryl from IBM and I was thrilled to see the news of the strategic partnership between Kyndryl and Microsoft Cloud announced. What a way to come out of the gate, Kyndryl!
This strategic partnership between the managed infrastructure services business Kyndryl and Microsoft Cloud is centered on serving enterprise customers and facilitating the building and deployment of both cloud solutions as well as addressing the need for augmented IT expertise at the enterprise level. For Kyndryl, this is key as it expands the cope of IT services Kyndryl can provide customers as they look to embrace a hybrid cloud approach to enterprise IT.
This alliance will also leverage the power of Kyndryl's deep expertise in mission critical IT systems and transformation of those workloads to the cloud. The two companies are committed to provided services addressing the ever-increasing demand for cybersecurity and resiliency, facilitating data modernization and governance, and helping organizations accelerate app development, leveraging AI capabilities for both application workloads and security purposes.
We knew from the onset that the spinoff of Kyndryl from IBM would free up the new entity to work with a wide variety of partners throughout the technology ecosystem, and this is a perfect example of a smart strategic partnership and one we expect to see more of moving forward. The challenge here for Kyndryl will be figuring out how to be the Switzerland of the cloud infrastructure services space — and maintain relationships in the market with not only IBM, but also with Microsoft's competitors, who it would also like to be of service to.
This strategic alliance, while the first for Kyndryl post spinoff and obviously a significant one, is not to be mistaken as an exclusive alliance on the part of either party. Commenting on this alliance, Kyndryl's Stephen Leonard confirmed that Microsoft won't be the company's only global strategic partner, and that we can expect the company to also work with customers running workloads with AWS or Google Cloud and deliver services as needed, which is integral to the new company's ultimate ability to be successful.
Microsoft will benefit from this partnership in myriad ways, one of which is that Kyndryl will no doubt bring more client workloads to the Microsoft Cloud. This strategic partnership will also allow Kyndryl and Microsoft Cloud to create and innovate together, leveraging their strengths and expertise in myriad ways, all centered on helping clients effectuate transformation, modernization, and transition to the cloud.
Other interesting news from this announcement is that Kyndryl and Microsoft are building a co-innovation lab where the companies can focus on creating new services for their customers. Microsoft is creating Kyndryl University for Microsoft, a training program to help Kyndryl's employees bone up on Azure and extend their existing skills base as it relates to all things hybrid cloud.
This is an exciting alliance for Kyndryl right out of the gate and given Microsoft's commitment to winning in the cloud wars, one that makes perfect sense for both companies. I look forward to good things ahead here, for Kyndryl, and Microsoft Cloud, but equally as importantly, for both companies' enterprise customers who will be the real winners.
If you'd like a deeper dive on the Kyndryl and insight on where the company fits in the IT Services landscape, check out our recently published market insight report where we explored this new business entity and the overall IT services landscape to provide insight on what's ahead in this space. You can find that report here: The IBM Spinoff of Kyndryl: Who, What, and Where Does the Company Fit in the IT Services Landscape?
Disclosure: Futurum Research is a research and advisory firm that engages or has engaged in research, analysis, and advisory services with many technology companies, including those mentioned in this article. The author does not hold any equity positions with any company mentioned in this article.
Other insights from Futurum Research:
IBM Returns to Revenue Growth During its Fiscal Q1
Microsoft Sees Revenue Growth Accelerate to 22% in Q1
Image Credit: Sales TechStar
The original version of this article was first published on Futurum Research.
Shelly Kramer is a Principal Analyst and Founding Partner at Futurum Research. A serial entrepreneur with a technology centric focus, she has worked alongside some of the world's largest brands to embrace disruption and spur innovation, understand and address the realities of the connected customer, and help navigate the process of digital transformation. She brings 20 years' experience as a brand strategist to her work at Futurum, and has deep experience helping global companies with marketing challenges, GTM strategies, messaging development, and driving strategy and digital transformation for B2B brands across multiple verticals. Shelly's coverage areas include Collaboration/CX/SaaS, platforms, ESG, and Cybersecurity, as well as topics and trends related to the Future of Work, the transformation of the workplace and how people and technology are driving that transformation. A transplanted New Yorker, she has learned to love life in the Midwest, and has firsthand experience that some of the most innovative minds and most successful companies in the world also happen to live in "flyover country."