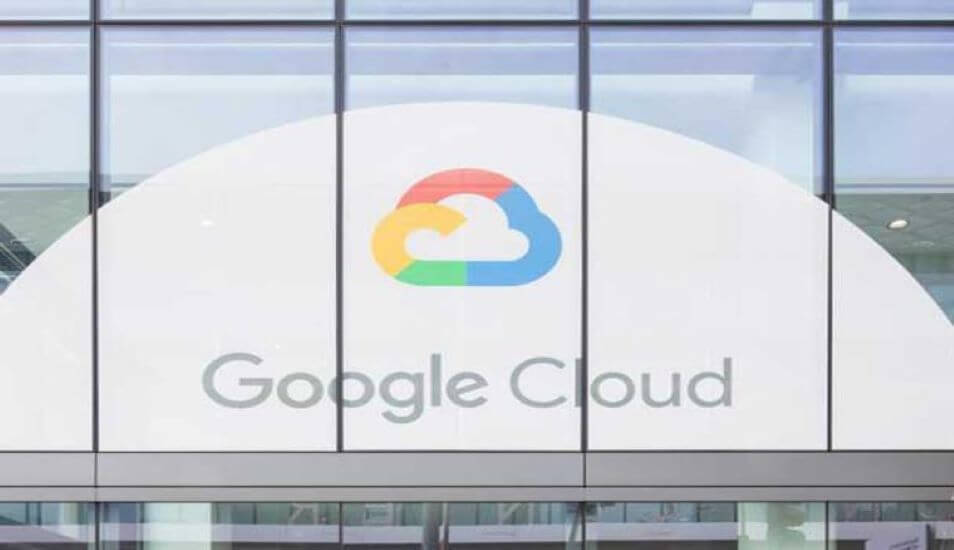 The News: Google Cloud CEO Thomas Kurian — with an assist from Alphabet and Google CEO Sundar Pichai — opened the Google Cloud Next '21 event with a keynote session earlier this week that provided both a big picture for the future of Google Cloud as well as specific dives into the partnerships, technologies, services, and innovations that will enable its customers to accelerate their business transformation.
You can watch the entire keynote here and you can read his Next '21 post Solving for What's Next, here.
Google Cloud Next '21: More Mature, Transformational, and Sustainable
Analyst Take: The Google Cloud Next event is a chance for the Google Cloud team to highlight its technical and customer achievements over the prior year and set the tone for the year(s) ahead. This type of annual event is a great way see just how a vendor or provider views themselves and the various roles they believe they play (or want to play) in the business and technology ecosystem.
It's also an opportunity to compare and contrast to prior years. And in this case, the Google Cloud of 2021 is more mature, more driven to support customers' transformational journeys, and more focused on driving global sustainability than in prior years.
That's not to say the event wasn't full of tech announcements, it was. But the overall tone of the Google Cloud team and the event demonstrated just how much the company as evolved over the prior, pandemic-filled year.
Hyperscaler? Not Us
It's tempting to keep Google Cloud in the hyperscaler box right next to AWS, but they're thinking outside the box. They're thinking about the customer, about the customer's journey, and about how they can help organizations transform themselves and get back some semblance of normalcy.
Alphabet CEO Sundar Pichai set the tone for this message in a brief discussion before the keynote that discussed disruptive events over the prior year and just how much enterprise organizations have changed and transformed themselves to survive. He, along with everyone else, is looking for a return to normal.
But what is normal now that the world has accelerated the deployment of digital technologies and cloud migration plans, not to mention the ongoing rapid developments of technologies such as AI, predictive analytics, and edge computing that have the power to change our corporate and consumer behavior?
He summed up this challenge with an excellent question, "Will we recognize normal when we get there?"
An Agent of Transformational Change?
The main keynote from Google Cloud CEO Thomas Kurian built on this opening and continued to reinforce the role Google Cloud hopes to fill in the market – helping their customers transform themselves for the new normal, or as he wrote in his excellent post on the Google Cloud blog, solving for what's next.
Much of Kurian's keynote was built around a series of questions he uses to help chart the path of Google Cloud forward.
Are we the best at understanding and using our data?
Do we have the best technology infrastructure?
Are we creating the best hybrid workplace?
Do we know our data, systems, and users are secure?
Are we addressing the most important challenges facing our world?
These are all excellent questions that every executive, business, or technology leader should be asking of their own team every day. And by asking these within Google Cloud, Kurian is driving his team to think like the customer.
Here are some of the announcements from the day, highlighting the focus of those five questions:
Helping users be the best at understanding and using their data
Enterprise organizations have more data than ever, but extracting value remains elusive for many as they struggle with the volume and diversity of data, and a lack of tools to visualize and act on insights. Google Cloud is tackling this head on with some impressive technology solutions.
Vertex AI Workbench, a tool to speed the build and deployment of machine learning models (which we consider to be a major headache and talent-related issue for companies today).
BigQuery Omni, which now allows customers to run cross-cloud analytics (multi-cloud) across Amazon Web Services and Microsoft Azure. We're particularly interested in this as it helps address the growing demand for hybrid or multi-cloud implementations that do NOT lock users into a single provider
Spark on Google Cloud, an autoscaling and serverless data processing service that spans multi-clouds environments for structured and unstructured data.
New Tableau integration, one that can be launched directly from Google Sheets, allowing users to analyze data from Google's BigQuery using Google's Looker semantic model
Building the best technology infrastructure
As organizations accelerate their migration to the cloud, scalability, availability, and support for hybrid (public/private) and multi-cloud implementations are critical. It's here that Google Cloud is trying hard to move beyond its public cloud image.
Google Distributed Cloud, an offering which extends its infrastructure and services inside customer data centers, supports multiple edge configurations, and includes a special hosted mode for highly sensitive workloads. We consider this another example of Google Cloud's approach to move beyond the traditional monolithic cloud model and embrace the hybrid, multi-cloud needs of its customers.
Cloud Build Hybrid, a tool based on an open-source Kubernetes-native Tekton CI/CD framework that allows users to quickly build, test, and deploy across multi-cloud and on-prem (data center) networks.
Creating the best hybrid workplace
As organizations continue to adjust to a "work-from-anywhere" model, improved desktop and application virtualization and more collaboration-focused office suites are increasingly important. We're pleased that Google is focused on enabling that hybrid/remote work experience.
Expanded Citrix partnership focused on delivering secure, low-latency access to virtualized apps and desktops for the new "work-from-anywhere" model.
Google Workplace enhancements designed to deliver seamless collaboration experiences and provide users more control over their sensitive data (to prevent accidental data leaks between applications or external users).
Atlassian Jira integration to help developers create tickets and monitor app performance issues within the Google Workplace platform.
Keeping data, systems, and users secure
Moving beyond the $10 billion Google recently committed to investing over the coming 5 years to improve its security infrastructure, implement zero trust programs, and improve supply chain security, Google Cloud had a few interesting new announcements.
Google Cybersecurity Action Team, a new initiative that brings security experts from across the Google organization to advise customers on security transformation, from planning and implementation to incident response and ongoing updates and improvements (the role an independent security consultant, advisor, or response team would provide).
Work Safer program, including the enhancement of security features within Google Workspace through tighter integration with third-party security products from CrowdStrike and Palo Alto Networks (an approach that should provide more of a plug-and-play implementation for non-technical users).
Chronicle and Security Command Center integration for the Google Cloud Platform, providing centralized alerts and workflows between the two platforms.
Addressing the most pressing issues we face today
Like many vendors and providers in the tech sector, Google Cloud is acutely aware of the importance of being carbon neutral as part of an overall sustainability program. And while we're pleased to see its efforts moving beyond its own operations to those of its customers, we think this issue deserves much more attention in the future.
Carbon Footprint, an updated tool that allows customers to track the gross carbon emissions associated with their workloads across the distributed Google Cloud, now featuring the ability to integrate data directly into the Salesforce Sustainability Cloud.
Active Assist Recommender, a utilization/efficiency tool that Google Cloud has now enhanced to allow customers to reduce the gross carbon emissions associated with their workloads by identifying and eliminating idle resources.
Google Earth Engine – Google Cloud Platform integration, featuring the ability to bring data and apps from Carto, Climate Engine NGIS, and Planet into Google Cloud for climate resilience planning.
What about the customers?
There were a number of customer announcements and live testimonials during the keynote (and the day beyond) that served well to highlight Google Cloud's "not a hyperscaler" approach.
General Mills has selected Google Cloud and Google's predictive analytics tools to improve customer experiences for more than 100 of its brand products.
Wendy's is using the AI, machine learning, and data analytics tools of Google Cloud to improve and create new ways for customer to order food (across mobile, drive through, and in-person options).
Siemens Energy has signed a multi-year partnership with Google Cloud to shift its global data centers and its enterprise-wide SAP systems to the cloud.
Most notable, however, was the announcement by Walmart that it has partnered with Google Cloud to help transform its technology infrastructure and its business operations, including using BigQuery to help improve analytics and customer experiences.
Walmart EVP & Global CTO, Suresh Kumar, had some good data points to demonstrate the value of their efforts:
30% of their big data has already migrated to Google Cloud
97% of all tables used in their data warehouse have been migrated
They've realized a 23% improvement in processing time.
And btw, over 220 million shoppers visit a Walmart store, club, or e-commerce website every week.
The Forward Look
The cloud is increasingly important to the enterprise. To be more precise, the hybrid public/private cloud and multi-cloud implementations are key to transformational plans of most organizations today.
In one recent Futurum Research study, 82 percent of cloud "decision makers" we surveyed expect that their primary cloud computing environment will be a hybrid cloud 3yrs from now. But at the same time, 83 percent say they're not sure public cloud providers will completely understand the complexities and nuances of their technology, cloud, and application requirements.
And that poses a challenge for Google Cloud (and AWS, Microsoft, IBM, etc.). To take advantage of that market opportunity they need to move away from the hyperscaler image and towards more of service provider model where they provide architecture support, managed services, and are capable of offering services that are both on and off-prem and span multiple clouds.
From our perspective, that is big challenge for Google Cloud and others. And the question Sundar Pichai posed on the new normal is still unanswered – we're not sure what the new normal will look like, but we do know that there will be a lot of hybrid in it (from cloud to work to customer experiences) and that not every organization's journey will arrive there at the same time.
But by focusing on customer needs beyond the cloud (e.g., digital transformation, application modernization, virtual work, collaboration, etc.), Google Cloud is demonstrating they realize this and are prepared to help their customers get there safely and securely. It's a long road for them, and we'll keep you updated along the way.
Disclosure: Futurum Research is a research and advisory firm that engages or has engaged in research, analysis, and advisory services with many technology companies, including those mentioned in this article. The author does not hold any equity positions with any company mentioned in this article.
Other insights from Futurum Research:
Dell Tech, Google Cloud, Cambridge Quantum, Movandi, Deviceapalooza, ServiceNow – The Six Five Webcast
C3 AI and Google Cloud Partner to Accelerate Enterprise AI Adoption
Google Cloud's BeyondCorp Enterprise Zero Trust Enhancements Are Designed to Boost Customer Trust
Image Credit: CRN
The original version of this article was first published on Futurum Research.
Fred is an experienced analyst and advisor, bringing over 30 years of experience in the digital and technology markets. Most recently, Fred launched the equity research team at Samadhi Partners and provides marketing strategy through the Wasabi Rabbit digital agency. He previously served as an EVP and Research Vice President at HfS Research, launching its Digital Trust practice and coverage of emerging "trust-enabling" technologies. Fred previously founded analyst firms Current Analysis, a global tech-sector competitive intelligence and market advisory (acquired by PDM), Decisys, an analytical consultancy (acquired by the Burton Group/Gartner), and the Aurelian Group. Fred's analyst and consulting experience also includes Gartner and E&Y, with technology experience at Newbridge Networks' Advanced Technology Group (now Alcatel) and DTECH LABS (now part of Cubic Corporation).
Fred studied engineering and music at Syracuse University. A frequent author and speaker, Fred has served as a guest lecturer at the George Mason University School of Business (Porter: Information Systems and Operations Management), keynoted the Colombian Associación Nacional De Empressarios Sourcing Summit, served as an executive committee member of the Intellifest International Conference on Reasoning (AI) Technologies, and has spoken at #SxSW on trust in the digital economy. His analysis and commentary has appeared through venues such as Cheddar TV, Adotas, CNN, Social Media Today, Seeking Alpha, Talk Markets, and Network World (IDG).