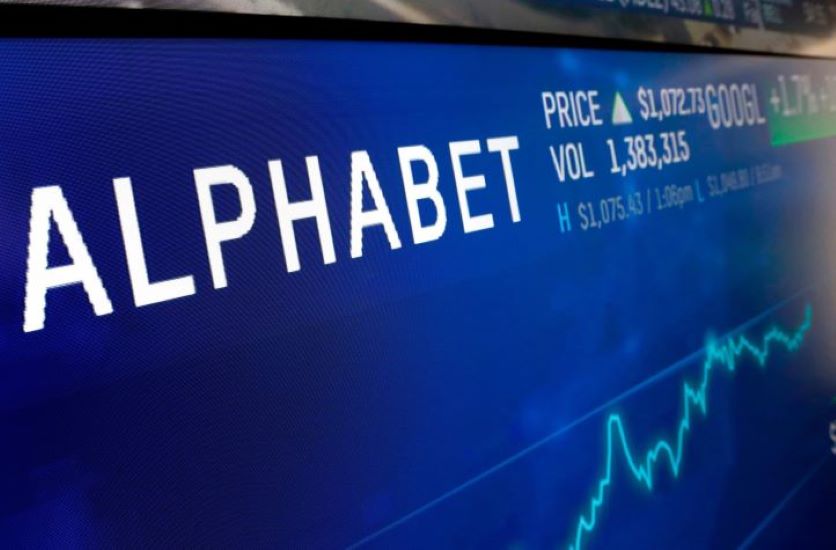 The News: Alphabet announced its fourth quarter and fiscal year 2019 results on Monday. The company's stock was off 3.3 percent after reporting Q4 revenue of $46.08 billion, which reflected 17.3 percent year over year growth, but missed consensus by $790 million. In late trading on Monday, Alphabet's stock was up $46.61 a share, or 3.3 percent, to $1,480.84. The company's share price is up 33 percent over the last year and hit an all-time high of $1,503.21 less than two weeks ago.
Alphabet attributed strong top line growth to its deep investments in artificial intelligence and cloud computing. Alphabet company-wide revenues grew 18 percent year over year in 2019, reaching $162 billion. Company-wide annual operating income was $9.27 billion compared to $9.86 billion consensus, while operating margin was 20 percent versus 21 percent consensus.
The company, which is now reporting revenues on a more granular product-level basis, showed considerable growth in its core search products, its YouTube unit, and Google Cloud. In keeping with robust growth in the public cloud market, Google Cloud revenue grew from $1.7 billion in the previous year's 4Q 2018 to $2.6 billion in 4Q 2019. Read the full earnings coverage on CNBC.
Alphabet's Fiscal Q4 and Year-End 2019 Results Show Strong Growth Under Competitive Pressure
Analyst Take: Alphabet's fiscal Q4 and year-end 2019 results were reported on Monday. This was the first quarterly report from Alphabet since Sundar Pichai became CEO of both the parent and its Google unit. Pichai's hand may be seen in greater granularity of product-level revenue breakouts by Alphabet.
These results show that the company, under Pichai's visionary leadership, continues to invest aggressively in three core "bets" — search, streaming, and cloud. Alphabet continues to demonstrate exceptional revenue growth throughout these three core product units, though there are clear signs of company-wide deceleration in these latest numbers. YoY revenue growth company-wide in the latest 4Q was 17 percent, compared to 22 percent in the previous year. Likewise, YoY annual growth came in as 18 percent, compared to 23 percent in the previous year.
What these numbers show is that Alphabet's core businesses are starting to mature and that focused leadership and smart investments will be necessary to sustain its blistering growth against intensifying competitive pressure.
Alphabet's Challenges Remain Unchanged
Moving forward, Alphabet's challenges remain unchanged. Though Alphabet is far and away the leader in search, which drives the digital advertising revenues upon which the entire company depends, its Google unit contends with vigorous competition from the deep-pocketed Facebook. Alphabet's YouTube unit, which is also a major provider of advertising revenue in addition to subscription revenues, faces competition from a growing number of streaming alternatives—especially from Netflix, Amazon, Apple and newcomer Disney+ —with most of them banking on original content to attract new subscribers. And Alphabet's Google Cloud unit finds itself challenged to chip away at competitors Amazon AWS and Microsoft Azure and their substantial shares atop the public cloud services market.
The Importance of Google Cloud and Enterprise Inroads
We may attribute much of the softness in Alphabet's profitability to the increased costs and revenues—especially in R&D, sales, and marketing—necessary to wage competitive battles in all of these fronts, each of which is must-win for the company's growth prospects going forward. Google's cloud business, in particular, is a hugely important bet as the company attempts to diversify beyond its consumer focus into enterprise opportunities. With former Oracle executive Thomas Kurian at the helm, Google Cloud has doubled down on sales and marketing, which is undoubtedly contributing to the unit's impressive adoption momentum.
As Alphabet's search and streaming ad businesses come under greater regulatory scrutiny, Google Cloud, which relies largely on subscriptions to enterprise customers, may become a crucial failsafe for the company. To the extent that Alphabet can ramp up its bets that aren't as vulnerable to antitrust and other regulatory measures, it can mitigate these risks going forward to keep its growth momentum strong.
Futurum Research provides industry research and analysis. These columns are for educational purposes only and should not be considered in any way investment advice.
Other insights from the Futurum Research team:
IBM Post-Rometty — The Immediate Future Lies in Multi-cloud AIOps 
Internet Satellites Continue to Crowd the Skies — SpaceX and OneWeb Lead the Way
Intel Axes Nervana AI Chips Making Habana The Path Forward
Image Credit: Binghampton
The original version of this article was first published on Futurum Research.
James has held analyst and consulting positions at SiliconANGLE/Wikibon, Forrester Research, Current Analysis and the Burton Group. He is an industry veteran, having held marketing and product management positions at IBM, Exostar, and LCC. He is a widely published business technology author, has published several books on enterprise technology, and contributes regularly to InformationWeek, InfoWorld, Datanami, Dataversity, and other publications.