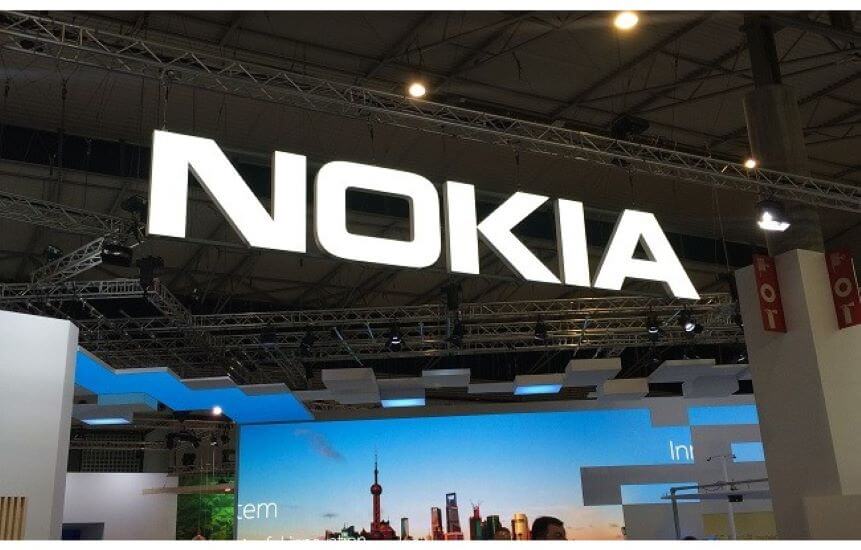 The News: Nokia introduced iSIM Secure Connect to help communications service providers (CSPs) and enterprises deliver new 5G mobile and IoT (Internet of Things) services, and potentially manage machine-to-machine (M2M) and consumer device subscriptions for iSIM and eSIM-enabled devices with more efficiency and security. Integrated SIM (iSIM) and embedded SIM (eSIM) are technologies used for authenticating users and devices on mobile networks. In contrast to physical SIM (Subscriber Identification Module) cards, iSIM and eSIM can store and manage multiple subscriptions remotely. Read the Nokia press release here.
Nokia Eyes Enabling New 5G Mobile and IoT Service Revenue Streams with iSIM Launch
Analyst Take: Nokia's new iSIM Secure Connect launch advances the company's ongoing turnaround mission in the 5G-IoT ecosystem realm. The iSIM Secure Connect solution builds on existing eSIM and iSIM technology by offering flexible management of device subscriptions linked to trusted digital ID for public and private e-services.
Nokia is touting iSIM Secure allows CSPs and enterprises to introduce new services more swiftly, boost customer satisfaction, and increase operational efficiencies, particularly with automated management of the eSIM and iSIM lifecycle. I expect that Nokia can streamline adoption and sales cycles due to the solution's vendor-agnostic design and is purpose developed to work in a vast range of network and cloud environments, integral to driving and scaling evolving IoT business models and fulfilling customer monetization priorities.
I see Nokia addressing the barriers that have hindered more rapid adoption of eSIM/iSIM technology, such as the attendant complexities of device and customer onboarding. With Nokia's iSIM Secure, CSPs and enterprises can streamline verifying compliance with built-in security and data protection safeguards. Moreover, the new solution addresses easing subscription activation, which can vary substantially across different network and cloud environments.
Specifically, I view Nokia's directly addressing iSIM/eSIM lifecycle management obstacles as a key differentiator since, during the initial adoption phase of eSIM technology, many CSPs and enterprises had limited to no monitoring of eSIM-related events. This has naturally limited customer support capabilities, particularly of the proactive variety, functioning as a source of customer dissatisfaction and frustration.
eSIM technology did usher in improvements related to IoT network design and provisioning, as they can be updated or switched to a different network remotely with no time limitation and are more durable than traditional SIMs, due primarily to their smaller form factor and direct integration of UICCs (Universal Integrated Circuit Cards).
Arm developed iSIM technology to improve on eSIMs with the goal of ensuring the security of expanding cellular IoT device adoption across the mobile and IoT ecosystems. Arm attains this goal by integrating SIM identity, a cellular modem, and microcontroller unit into a single SoC (System on a Chip), improving space and energy efficiencies by eliminating the need for a separate microprocessor and wireless radio. These capabilities are critical as security lapses have frequently plagued IoT deployments.
For example, Nokia's 2020 Threat Intelligence Report found that IoT devices made up approximately 33% of infected devices, up from 16% in 2019. The 2020 report's findings are based on data aggregated from monitoring network traffic on more than 150 million devices globally where Nokia's NetGuard Endpoint Security product is deployed. Also, the 2019 Threat Intelligence Report identified that 78% of total detected malware activity was due to IoT botnets.
The iSIM advances IoT security by forming a secure enclave that uses semiconductor and software IP (Intellectual Property) that is embedded inside and fully partitioned from the rest of the SoC, aligned with self-contained processing and encryption capabilities powering a secure operating system. This design approach ensures a device has a unique identity that is more safeguarded against security threats, such as spoofing. Through iSIM technology and Nokia iSIM Secure Connect capabilities, I see service providers and enterprises having more confidence in eSIM/iSIM implementations, particularly due to less concern related to IoT security, boosting 5G mobile and IoT service quality and revenue prospects.
The iSIM Secure solution launch also enables Nokia to counter the eSIM/iSIM-related moves of rivals. To fortify the marketing of its eSIM solution, Ericsson is advocating new industry-wide standards focused on low-power IoT applications that support flexibility in the customer's choice of the remote managing entity and the protocol stack used for communication between devices and the managing entity, which can provide interworking assurances across different device management frameworks used in varying ecosystems. In the lead up to MWC 2021, Amdocs unveiled that its eSIM platform has been selected by CSPs for 12 new projects across ten countries during H1 2021.
Key Takeaways on Nokia's iSIM Secure Connect Introduction
Nokia is striking the right marketing chord with its iSIM Secure Connect launch by focusing on solving the topmost pain points of CSPs and enterprises in their scaling and securing of 5G-IoT services and applications. The new solution's Arm-based iSIM capabilities directly address the security issues that have plagued and continue to afflict IoT deployments, as well as playing an integral role in automating eSIM/iSIM lifecycle operations management, compliance verification, and subscription activation.
Now Nokia has a distinct market opportunity to make IoT implementations safer across the mobile and IoT ecosystems as I see the overall IoT market getting a lift from the post-pandemic economic recovery process.
Disclosure: Futurum Research is a research and advisory firm that engages or has engaged in research, analysis, and advisory services with many technology companies, including those mentioned in this article. The author does not hold any equity positions with any company mentioned in this article.
Other insights from Futurum Research:
How Tech Partnerships Are Driving The Expansion Of The Industrial IoT
Nokia Smartens Up Mobile Site Design with Digital Twin Technology
Ericsson Automated eSIM Solutions Makes Activation of Samsung Devices a Breeze
Image Credit: Mobile World Live
The original version of this article was first published on Futurum Research.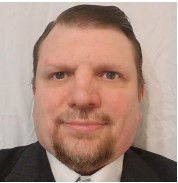 Ron is an experienced research expert and analyst, with over 20 years of experience in the digital and IT transformation markets. He is a recognized authority at tracking the evolution of and identifying the key disruptive trends within the service enablement ecosystem, including software and services, infrastructure, 5G/IoT, AI/analytics, security, cloud computing, revenue management, and regulatory issues.