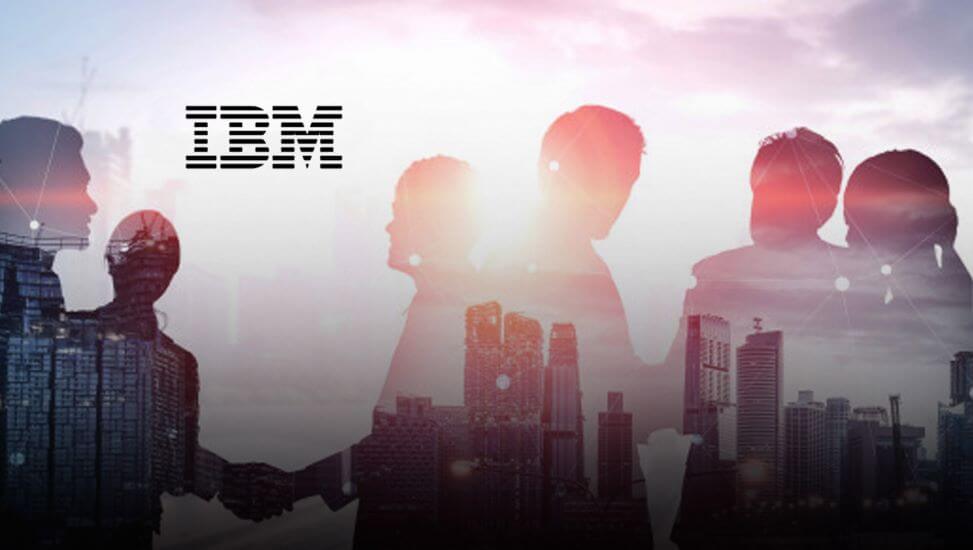 The News: IBM today announced plans to acquire BoxBoat Technologies, a DevOps consultancy and enterprise Kubernetes certified service provider. BoxBoat will extend IBM's container strategy and implementation services portfolio to further advance IBM's hybrid cloud strategy and accelerate Red Hat OpenShift adoption globally. Read the press release from IBM here.
IBM to Acquire BoxBoat, Doubles Down on Hybrid Cloud Services
Analyst Take: With the news that IBM is to acquire BoxBoat, it's clear that the company is doubling down on hybrid cloud services, and the picture of what IBM's services will look like after the spinoff of IBM Global Technology Services, to become Kyndryl, is emerging. On the surface, the acquisition of BoxBoat appears to be a small acquisition in revenue, terms given that the company has 47 employees all focused on services, however, and more importantly, I believe the acquisition gives an insight into IBM strategy.
Currently in IBM, the services business is split into Global Technology Services (GTS) and Global Business Services (GBS). This long-standing structure has seen GTS focused on deployment style services leading to run and operate, with GBS focused on strategic consulting services. As IBM moves toward the spinoff of Kyndryl later this year, the lines are starting to blur. From talking to numerous IBMers, in the soon to be Kyndryl business, they are already starting to see GBS become a competitor for cloud services contracts. The acquisition today continues this trend.
The IBM strategy is clear: return to growth by becoming the leader in hybrid cloud computing. The acquisition of Red Hat was the start of this pivot to hybrid cloud, the repackaging of IBM software into Cloud Paks was the next point, the next step was the announcing the spinoff of Kyndryl, then came IBM Cloud Satellite, and now IBM is looking to build a post-Kyndryl hybrid cloud services business. "Our clients require a cloud architecture that allows them to operate across a traditional IT environment, private cloud, and public clouds. That's at the heart of our hybrid cloud approach," said John Granger, Senior Vice President, Hybrid Cloud Services at IBM. "No cloud modernization project can succeed without a containerization strategy, and BoxBoat is at the forefront of container services innovation."
BoxBoat will join IBM Global Business Services' rapidly expanding Hybrid Cloud Services business. The acquisition is focused on enhancing IBM's capacity to meet rising demand for container strategy and the critical people and process components of the cloud transformation journey. "We founded BoxBoat on the idea that containers and DevOps would become an industry standard with the potential to transform enterprise IT with lightning-fast application deployment workflows," said Tim Hohman, CEO and Co-Founder of BoxBoat. "Joining IBM will allow us to realize a shared vision of helping clients innovate by successfully deploying container-based applications on-premise and to the cloud."
BoxBoat's team is composed of ~40 engineers with an average of nine years of industry experience, active open source contributors, and Kubernetes experts. The BoxBoat workforce holds cloud ecosystem certifications in Amazon Web Services, Docker, GitLab, Google Cloud Platform, Hashicorp, Kubernetes, and Microsoft Azure technologies. BoxBoat is also listed as a Rancher Labs partner, which I would envisage will change as IBM looks to go head to head with SUSE in the battle for Kubernetes supremacy.
IBM is doubling down on Kubernetes and the shift to containerized cloud computing, the two leading drives in how organizations are looking to underpin their digital transformation efforts. The shift to software application containerization makes it easier for developers by abstracting the underlying computing infrastructure. At the same time, the open source movement around Kubernetes is rapidly becoming the preferred way to build services at scale and deploy them across both private and public clouds.
It is obvious that IBM is betting that clients will need not only the Kubernetes orchestration software in OpenShift, but also the services to make the transition to a fully containerized architecture. It is also becoming very clear that what will remain of IBM Services after the Kyndryl split will be a very focused hybrid cloud services organization. IBM has made similar small, targeted hybrid cloud services acquisitions in the last 12 months, with this latest move building on the acquisitions of Nordcloud and Taos to capture the $200 billion cloud professional services market.
I immediately see this deal as a strategic capability to add to the company's services business and directionally, this acquisition makes perfect sense given IBMs strategic direction. I envision this to be a great addition to IBM Services' capability and, while the size of this acquisition is not significant, it gives a strong indication of what the new, more streamlined IBM will look like post Kyndryl split.
Disclosure: Futurum Research is a research and advisory firm that engages or has engaged in research, analysis, and advisory services with many technology companies, including those mentioned in this article. The author does not hold any equity positions with any company mentioned in this article.
Other insights from Futurum Research:
IBM Shuffles The Executive Deck
IBM's Newest Hybrid Initiative Goes GA With Cloud Satellite
Delta IBM Cloud Migration Partnership Takes Flight
Image Credit: MarTech Series
The original version of this article was first published on Futurum Research.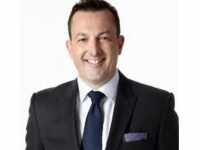 Steven Dickens is Vice President of Sales and Business Development and Senior Analyst at Futurum Research. Operating at the crossroads of technology and disruption, Steven engages with the world's largest technology brands exploring new operating models and how they drive innovation and competitive edge for the enterprise. With experience in Open Source, Mission Critical Infrastructure, Cryptocurrencies, Blockchain, and FinTech innovation, Dickens makes the connections between the C-Suite executives, end users, and tech practitioners that are required for companies to drive maximum advantage from their technology deployments. Steven is an alumnus of industry titans such as HPE and IBM and has led multi-hundred million dollar sales teams that operate on the global stage. Steven was a founding board member, former Chairperson, and now Board Advisor for the Open Mainframe Project, a Linux Foundation Project promoting Open Source on the mainframe. Steven Dickens is a Birmingham, UK native, and his speaking engagements take him around the world each year as he shares his insights on the role technology and how it can transform our lives going forward.