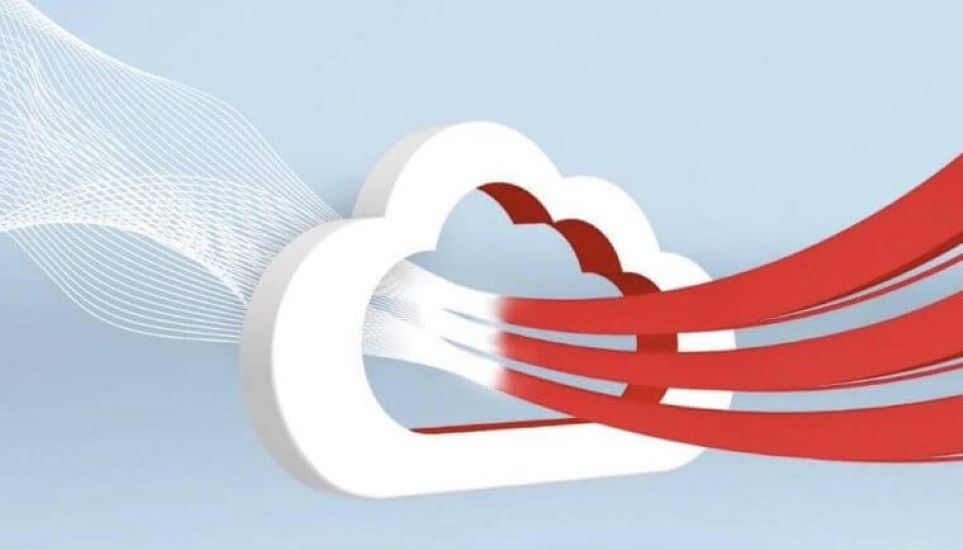 The News: Oracle announced a new Oracle Support Rewards program to help customers speed migrations to the cloud while reducing their software license support costs. Now, customers marking new commitments to buy Oracle Cloud Infrastructure (OCI) services can earn rewards that reduce or even eliminate their Oracle on-premises technology licensing support bills.
With this program, all Oracle technology license support customers will earn at least 25 cents of Support Rewards for each dollar of OCI Universal credits they purchase and consume. Customers with Oracle Unlimited License Agreements (ULAs) will save even more – earning rewards at a 33 percent rate. This means that a ULA customer with an Oracle technology license support bill of $500,000 could eliminate that bill entirely by migrating $1.5M of workloads to OCI. Read the Oracle release here.
Oracle Support Rewards Entices Customer Acceleration of Cloud Journey
Analyst Take: Oracle is targeting the immense pressure that many IT organizations and CIOs are addressing, frequently with limited or no new budget. I see the Oracle Support Rewards program generating more value for Oracle customers as the company touts, rendering adoption of OCI even more cost-effective. Akin to frequent flyer miles, a customer's Support Rewards are automatically added in the OCI Console every month, and rewards can be applied anytime.
I view the frequent flyer comparison as an invaluable sales and marketing analogy, since many folks use airline rewards programs and are familiar with how to use them. It helps explain why Oracle can deliver tremendous value to OCI customers through the mechanisms of accrual rates and redemption rates. All customers accrue rewards through use of the service, and they alone decide when to redeem their credits. Since redemption rates will vary according to customer needs, Oracle benefits by being able to spread out delivering the built-in value of its Oracle Cloud Rewards program based exclusively on customer preference.
Of note, into the foreseeable future all Oracle Support Rewards are applicable only to OCI, although I would not be surprised if some customers drive being able to apply their credits to non-OCI assets across the overall Oracle portfolio (and select partner portfolios) in much the same way airline rewards programs allow customers to use their rewards for items like baby carriages and hair dryers.
In addition, Oracle Support Rewards joins the Oracle Universal Credits, Oracle Bring Your Own License, Oracle Customer to Cloud, and the recently unveiled Oracle Cloud Lift programs, all of which are targeted at accelerating customers' digital transformations while delivering an enhanced and rewarding customer experience. Oracle Cloud Lift in tandem with Oracle Support Rewards and OCI's pricing, can streamline and make it more cost-effective for customers to migrate more workloads to the cloud.
Oracle Support Rewards Further Differentiates OCI and Oracle Cloud Applications
I anticipate that the new Oracle Support Rewards will further differentiate OCI and the Oracle Cloud Applications portfolio, which is important. Oracle needed to launch the program to enable customers to protect their investments and ease their overall cloud journeys. Oracle made the right decision to extend long-term support for its Applications Unlimited clients by committing to support, through 2032, E-Business Suite, JD Edwards, PeopleSoft, Siebel, and Hyperion solutions regardless of workload distribution (i.e., on-premise, hybrid, public cloud). After initial buy-in, Oracle Database customers are entitled to the latest features and innovations and can simplify their migration to the cloud without the requirement to re-purchase licenses.
The new program advances Oracle's product strategy of assimilating Oracle Cloud Applications with OCI to fulfill the full range of customer workload distribution and migration needs. Oracle Cloud Applications includes a broad suite of cloud applications that are engineered to work together and are purpose-developed to run on OCI for optimization of SaaS implementations. OCI supports autonomous services that align with customer automation objectives and provide better built-in security (at no extra charge), performance, and scalability assurances.
The combination of OCI and native Oracle Cloud Applications support improves Oracle's business relations in areas such as aligning Oracle sales rep success with customer success in using OCI, augmenting service level agreements (SLA), and providing integrated customer support such as embedding support reps in engineering teams. As a result, Oracle strengthens its competitive position against its major enterprise application rivals, such as SAP, Salesforce, HPE, and Workday, in having a more compelling in-house workload distribution option through OCI. Likewise, OCI gains critical differentiation through its distinct applications portfolio in challenging hyperscalers AWS, Microsoft Azure, and Google Cloud for hybrid and public cloud business as well as bolstering defense of Oracle's Apps Unlimited customer base.
Key Takeaways on the Oracle Support Rewards Program Launch
The Oracle Support Rewards program boosts Oracle's ability to transition and accelerate the compute workloads of its customers according to their preferences. The new program further strengthens Oracle's ability to protect its extensive customer base as margins decline across the traditional software licensing business but all the while supporting customers in their migration to the mutually beneficial financial advantages of various "aaS" (as a Service) subscription models, such as SaaS, and consumption-based cloud services.
Oracle demonstrated that the new program assures customer loyalty as validated by the endorsements of major partners Allegis Group, Cognizant, and Experian. As such, I see the Oracle Support Rewards program as providing a key value proposition in advancing OCI differentiation and market inroads in the intensely competitive cloud space.
Disclosure: Futurum Research is a research and advisory firm that engages or has engaged in research, analysis, and advisory services with many technology companies, including those mentioned in this article. The author does not hold any equity positions with any company mentioned in this article.
Other insights from Futurum Research:
Oracle Cloud Infrastructure Exercises the Right to Bear Arm
Oracle Cloud Lift Services Provides Oracle Cloud Infrastructure Customers a New Workload Lift
Oracle Growth Accelerates in Fiscal Q4 on Strengthening Cloud Performance
Image Credit: TechRepublic
The original version of this article was first published on Futurum Research.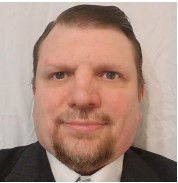 Ron is an experienced research expert and analyst, with over 20 years of experience in the digital and IT transformation markets. He is a recognized authority at tracking the evolution of and identifying the key disruptive trends within the service enablement ecosystem, including software and services, infrastructure, 5G/IoT, AI/analytics, security, cloud computing, revenue management, and regulatory issues.