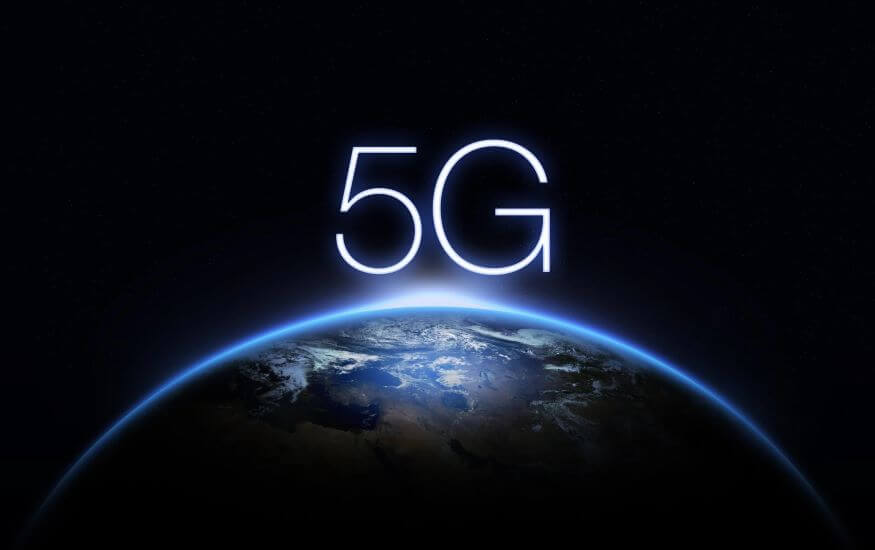 The News: A new report from Strategy Analytics indicates that Samsung and Vivo were the fastest growing 5G smartphone vendors in Q1 2021, with Samsung growing 79% QoQ, and Vivo growing 62% QoQ, as overall global 5G smartphone shipments grew 6% QoQ. You can find the Strategy Analytics report here.
New Report Points to Samsung and Vivo as World's Fastest Growing 5G Smartphone Vendors in Q1 2021
Analyst Take: Strategy Analytics' latest numbers on 5G smartphone vendors confirm several trends we anticipated last year. I believe there are four key 5G handset shipment trends to be aware of for 2021. These are:
First, global demand for 5G smartphones is strong, as evidenced by nearly 136 million 5G phones having shipped worldwide in Q1. At this rate, we could see global shipments of 5G phones exceed 600 million units by the end of 2021, a vast improvement from the roughly 270 million shipped in 2020.
Second, the solid 6% QoQ bump in Q1 is primarily attributable to growing demand for 5G smartphones in Chinese, U.S., and Western European markets, where 5G infrastructure deployments have managed to stay on track during 2020 despite COVID-19, and where demand for 5G devices and services is becoming normalized.
Third, we expected that Samsung would have a very strong 2021. Demand in North America, Europe, and South Korea for the Galaxy S21 5G, S21 ultra 5G and S21+ 5G in particular, have helped Samsung push to roughly 17 million units shipped in Q1. The fact that its 5G smartphone business grew nearly 80% QoQ also signals that consumer trust in Samsung is improving.
And fourth, that hot 5G smartphone brands like Xiaomi , Vivo, and Oppo would continue to capture a healthy portion of the market share left open by Huawei's current rough patch, particularly in Europe. I think it's also smart to watch Honor in the coming 12 to 24 months. Case in point: Vivo was the next fastest growing 5G smartphone brand in Q1 behind Samsung, with 62% QoQ growth to reach a whopping 19 million units shipped worldwide, but mostly concentrated in China and Europe.
Oppo, for its part, grew 55% QoQ in Q1, while Xiaomi grew 41% QoQ, both benefiting from strong demand in China, but increasingly in Europe as well.
Apple's 23% QoQ dip in Q1 can be attributed to an unusually high volume of iPhone sales in Q4, mostly because of the high demand for iPhones leading into the Christmas season. That's nothing to worry about, however, based on Strategy Analytics' numbers, Apple shipped 40 million 5G smartphones in Q1 2021, more than any other single 5G smartphone vendor. Although Android still commands the smartphone market, Apple manages to own almost 30% of 5G phone shipments.
Per the Strategy Analytics report, here's what those Q1 2021 5G smartphone shipment numbers look like:
Apple: 40.4 million units
Oppo: 21.5 million units
Vivo: 19.4 million units
Samsung: 17 million units
Xiaomi: 16.6 million units
Everyone else: 20.8 million units
Total: 135.7 million units
One point to remember as you look at these numbers is that these brands enjoy different regional strongholds. Chinese smartphone makers tend to have a very strong footprint in the Chinese market and a fairly strong one in Europe, but still get very little play in the U.S. market. Conversely, Samsung and Apple have extremely strong footprints in the U.S. and European markets, and a weaker foothold in China. That helps explain why even though Vivo and Oppo shipped millions more 5G smartphones than Samsung in Q1, they saw slower growth in global 5G phone shipments than Samsung.
5G vs. 4G: 2021 Will Be the Last Year That global 4G Handset Shipments Outpace 5G Handset Shipments
This is it. Without doubt, 2021 will be the last year that global 4G handset shipments outpace 5G handset shipments. To put these numbers in perspective, globally, overall mobile phone sales (not limited to 5G devices) grew 26% QoQ in Q1 and 22% YoY. The top three global smartphone vendors remained the same in 2021 as in 2020: Samsung with 76.7 million units shipped, Apple with 58.5 million units shipped, and Xiaomi with 49 million units shipped, according to Gartner Research.
And while the overall U.S. smartphone market experienced a slight QoQ contraction in Q1 2021 after a remarkably strong Q4 2020, it still saw 19% YoY growth. Note that 57% of all smartphone sales in the U.S. in Q1 2021 were 5G devices.
Globally, 5G device sales still amount to less than 50% of overall smartphone sales, but we could see that change by year end. More conservative estimates put the inflection point of 5G device shipments outpacing 4G device shipments in 2022. I believe that the acceleration of 5G adoption that will push 5G device shipments over 4G device shipments will be predicated on the broad availability of sub-$399 5G devices enabled by low-cost 5G chipsets like we're seeing Qualcomm focus on. I anticipate that as many as 1 in 3 5G devices shipped by the end of Q4 2021 will be priced below $399, and we could see that shift happen either in Q4 2021 or H1 2022.
Meanwhile, I expect to see 2021 global 5G smartphone shipments more than double YoY compared to 2020. So long as the global chip shortage continues not to impact the mobile handset industry, breaking past 600 million 5G handset shipments in 2021 seems more than achievable.
Disclosure: Futurum Research is a research and advisory firm that engages or has engaged in research, analysis, and advisory services with many technology companies, including those mentioned in this article. The author does not hold any equity positions with any company mentioned in this article.
Other insights from Futurum Research:
Qualcomm's New Snapdragon 480 5G Mobile Platform Expands the Company's Portfolio into Budget Tier
HPE Announces New Vertically Optimized GreenLake Cloud Services At HPE Discover
Accenture Accents Industry X Services Capabilities With Umlaut Acquisition
Image Credit: Fierce Wireless
The original version of this article was first published on Futurum Research.
Senior Analyst at @Futurumxyz. Digital Transformation + Tech + Disruption. Author, keynote speaker + troublemaker. Opinions are my own. I like croissants.