The News: AT&T expanded its AT&T SD-WAN solutions with a new service offering based on Cisco Secure SD-WAN technology. Available to customers around the world, the new service includes natively integrated security capabilities to provide threat protection that is consistently maintained across branch offices and clouds, without compromising performance.
The SD-WAN offering is powered by Cisco's ISR and ASR routers and Enterprise Network Compute System (ENCS) and managed through a single cloud-based dashboard. Integrated security features include an application-aware enterprise firewall, intrusion prevention, URL filtering and advanced malware protection. Read the full Cisco press release.
AT&T's SD-WAN Offering Enhancements Fulfills Mounting Enterprise Security Concerns
Analyst Take: The new AT&T managed service offering validates Cisco's Secure SD-WAN solution is capable of delivering the application optimization, integrated security, and intent-based networking policies essential to bolstering organization adoption of multi-cloud workload distribution. For service providers, offering secure SD-WAN services today is essential to boosting the value of their evolving cloud-native, virtualized offerings, especially as SD-WAN, security, and multi-access edge computing (MEC) merge increasingly to enable SASE (Secure Access Service Edge) environments. Through SASE capabilities, service providers gain the technological and business-case foundation required to deliver application-specific, vertical-specific Internet of Things (IoT), and cloud-based security services that enterprises will value more, moving beyond traditional services such as VPN MPLS connectivity, which have diminishing margin prospects.
Cisco needed to demonstrate that its Secure SD-WAN portfolio is meeting the new distributed workload demands of organizations. Organizations are prioritizing workload optimization across their multi-cloud, Internet, and WAN traffic implementations in order to manage the swift expansion of remote workforces required for legal and regulatory compliance with the public health and social distancing mandates ushered in by the global COVID-19 pandemic. As a result, organizations must have confidence that their workforces are securely accessing their applications regardless of hosting origin across the public cloud, private SaaS, and data center domains.
AT&T needed to expand its SD-WAN portfolio to put increased marketing emphasis on the security capabilities of its offering. The onset of the COVID-19 global pandemic triggered a wave of new cybersecurity challenges including COVID-19 phishing scams, ransomware attacks, and hacking breaches. With more remote work and long-distance learning proliferating in H1 2020, cyberattacks have increased with malicious attackers honing in on work-from-home (WFH) vulnerabilities.
As a result, I believe AT&T had no choice but to showcase the integrated security features of its SD-WAN package, including application-aware enterprise firewall, intrusion prevention, URL filtering, and advance malware protection. For example, service providers have identified that enterprises view unifying the management of their existing security implementations as their top consideration in accelerating the adoption of 5G services (See our Futurum Research Paper on the topic – The 5G Edge: Powering Innovative Services and Experiences). Using a single cloud-based Cisco vManage controller and dashboard, unifying management of both security and network functions, attests to AT&T's commitment to making secure SD-WAN services less complex and more user-friendly for its enterprise customers.
AT&T's expansion of its SD-WAN service offering is timely for Cisco as competition in the SD-WAN supplier market continues to heat up. For instance, HPE is planning to acquire SD-WAN specialist Silver Peak for $925 million to prepare as an integral offering for its edge-to-cloud strategy. Cisco acquired SD-WAN specialist Viptela in 2017 for $610 million, and has progressed in consolidating its Viptela-originated assets with its Meraki SD-WAN assets, which I expect will give the company a sizable time-to-market (TTM) edge over HPE by the time HPE completes the proposed Silver Peak purchase. In addition, key SD-WAN rivals such as VMware/VeloCloud, Fortinet, Citrix, and Aryaka need to paid heed to Cisco's ability to drive AT&T's SD-WAN expansion as an ongoing competitive threat to their own positions.
Next Moves for AT&T and Cisco: Kick Starting SASE Messaging and Adoption is Vital to Long-term Competitiveness
I expect that both AT&T and Cisco will need to develop and promote their evolving SASE strategies in order to further fortify their respective competitive positions in the fast-evolving secure SD-WAN market. AT&T should start addressing how its ongoing secure SD-WAN offering eases customer adoption of emerging MEC Edge applications, such as industry-specific Internet of Things (IoT) services and security-as-service (SECaaS). By proactively linking its current secure SD-WAN offering to emerging SASE requirements, AT&T can gain a TTM boost over archrivals Verizon, CenturyLink, and T-Mobile in selling more SD-WAN services.
In parallel, I anticipate Cisco can bolster its SD-WAN market position by also touting its SASE support plans in H2 2020, particularly in conjunction with the standardization efforts of major industry forums such as the MEF. This includes detailing how its portfolio drives secure access from anywhere with any device capabilities as well as enabling WAN application optimization and prioritization in SD-WAN environments.
In addition, I foresee Cisco must further stress how its SD-WAN portfolio drives cloud-based security and SASE adoption throughout the digital ecosystem, sharpening the ability of service providers to deliver security services (i.e., SECaaS) to businesses. This includes emphasizing zero-trust based security and scalable multi-tenant capabilities using virtualized and cloud-native technologies.
Overall the AT&T and Cisco partnership affirms that service providers are improving their SD-WAN offerings, particularly in addressing the security demands of business customers building out support for fast-growing remote workforces and distributed workloads across cloud, Internet, and WAN environments. Now AT&T and Cisco must show their integrated approach will accelerate broader adoption of secure SD-WAN services in the emerging SASE and 5G era.
Futurum Research provides industry research and analysis. These columns are for educational purposes only and should not be considered in any way investment advice.
Other insights from Futurum Research:
HPE Acquires Silver Peak to Expand its SD-WAN Offering
Cisco Prepares Service Providers to Follow the 5G Money in the Cloud
FirstNet puts AT&T at the Forefront of Operator Relief Measures Aimed at Overcoming the COVID-19 Crisis
Image Credit: Cisco
The original version of this article was first published on Futurum Research.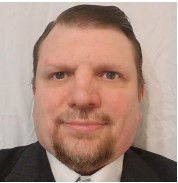 Ron is an experienced research expert and analyst, with over 20 years of experience in the digital and IT transformation markets. He is a recognized authority at tracking the evolution of and identifying the key disruptive trends within the service enablement ecosystem, including software and services, infrastructure, 5G/IoT, AI/analytics, security, cloud computing, revenue management, and regulatory issues.