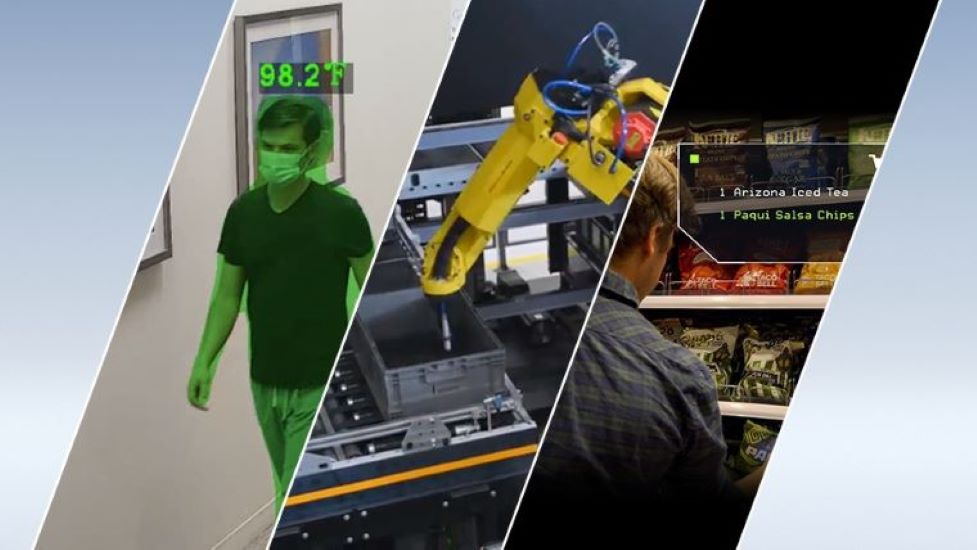 The News: NVIDIA's AI-on-5G ecosystem kicks off at the NVIDIA GTC 2021 this week, with the announcement that the company is teaming with Fujitsu, Google Cloud, Mavenir, Radisys and Wind River to develop solutions for the platform, which is designed to speed the creation of smart cities and factories, advanced hospitals, and intelligent stores. Enterprises, mobile network operators and cloud service providers that deploy the platform could be able to handle both 5G and edge AI computing in a single, converged platform.
The AI-on-5G platform leverages the NVIDA Aerial software development kit with the NVIDIA BlueField-2 A100 — a converged card that combines GPUs and DPUs including NVIDIA's "5T for 5G" solution. The platform targets creating high-performance 5G RAN and AI applications in an optimal platform to manage precision manufacturing robots, automated guided vehicles, drones, wireless cameras, self-checkout aisles and potentially hundreds of other transformational projects. Read the NVIDIA release here.
NVIDIA's AI-on-5G Ecosystem kicks off at NVIDIA GTC 2021, Designed to Turbo Boost 5G Vertical Use Cases
Analyst Take: NVIDIA's AI-on-5G ecosystem kicked off with the company enlisting several high-profile collaborators, including Fujitsu, Google Cloud, Mavenir, Radisys, and Wind River,allowing the platform and ecosystem to build on solid channel footing. NVIDIA and its partners are all members of the O-RAN Alliance, which is committed to developing standards for open, smarter, virtualized, and reliably interoperable mobile networks. I believe such collaboration is key to enabling service providers to use the same computing infrastructure essential for 5G networking to provide AI services across multiple enterprise and consumer verticals.
NVIDIA's AI-on-5G platform combines NVIDIA Aerial SDK with NVIDIA Metropolis, NVIDIA Isaac, and NVIDIA Clara and can be deployed on a single NVIDIA-Certified System using NVIDIA GPUs and CPUs on a single card, playing a pivotal role in powering AI-on-5G ecosystem adoption. Mavenir, for example, is building two 5G vRAN systems based on the Aerial SDK aimed at the communications service provider (CSP) for public 5G and enterprise AI with private 5G (e.g., healthcare, retail).
NVIDIA's AI-on-5G platform push is most assuredly being used to to refresh marketing for its "5T for 5G" solution. 5T for 5G is Time-Triggered Transmission Technology for Telco which aims to provide key capabilities for 5G cloud-native vRAN infrastructure builds including real-time transmission hardware offloads, O-RAN eCPRI (enhanced Common Public Radio Interface) encapsulation and decapsulation offloads, and accurate packet pacing.
I anticipate that private 5G will broaden ecosystem collaboration between CSPs and enterprises since CSPs have an emerging opportunity to provide their 5G expertise and network management resources to enterprises, including subleasing of their own spectrum for geofenced applications. For many enterprises opting to buy their own infrastructure while engaging for operational support from a mobile operator is a sound approach to building out their private 5G network. This is a "win-win" scenario for the 5G ecosystem that further spurs 5G adoption.
The Google Cloud collaboration extends the Anthos application platform to the network edge, enabling CSPs and enterprises to swiftly deliver new applications and services at the 5G edge. Specifically, enterprises can select Google Cloud's managed services and NVIDIA to use AI in augmenting their IoT management across IoT controllers and sensors in attaining better business outcomes and improved operations and safety.
NVIDIA's AI-on-5G Platform: Intel Looms
I see Intel's unveiling of its 3rd Gen Intel Xeon Scalable processors (code-named "Ice Lake") pre-emptively diminishing the impact of the NVIDIA AI-on-5G announcement. The new processors use integrated AI acceleration with Intel DL Boost that swiftly re-affirm their AI and 5G credentials. Intel emphasizes that, as the only x86 DC processor with AI acceleration, wide-ranging software optimizations, and turnkey solutions, the new processors make it feasible to infuse AI into every application from edge to network to cloud, including burgeoning 5G use cases.
Intel asserts that the latest software and hardware optimizations deliver 74% faster AI performance compared with the prior generation and provide up to 1.3 times higher performance across a broad mix of 20 popular AI workloads in comparison to NVIDIA A100 GPU, as well as 1.5 times higher performance across a broad mix of 20 popular AI workloads versus AMD EPYC 7763.
I anticipate that NVIDIA will stress that Intel cherry-picked the 20 popular AI workloads to attain this particular result, although it already puts NVIDIA on the marketing defensive. NVIDIA needs to develop and promote new level set AI workload comparisons between the NVIDIA BlueField-2 A100 – a converged card that combines GPUs and DPUs – with the new Intel Xeon Gen 3 processors or risk losing early mind share in pushing its AI-on-5G offering.
In terms of time-to-market considerations, I see Intel having a lead as the company has already shipped over 200,000 3rd Gen Xeon Scalable units for revenue in Q1 2021. This includes more than 15 top-tier operators and telecom infrastructure vendors readying proof-of-concepts (PoCs) and networking deployments as well as major cloud service providers set to deploy services and more than 250 design wins with 50 distinct OxM partners.
Intel is also addressing using 5G to deliver AI services to organizations. For instance, Intel is already partnered with Microsoft Azure to co-develop an array of AI solutions for the edge that are classified as Azure ready. Optimized for deep learning inferencing, these AI solutions and models target fulfilling the specific needs of verticals such as retail, transportation, medical, industrial, smart cities, and digital safety, pre-emptively overlapping with NVIDIA's own vertical targeting.
Although NVIDIA's AI-on-5G announcement did not explicitly include CSP endorsements, the company is engaged with NTT DOCOMO through the Fujitsu relationship, as well as top-tier operators BT, Verizon Media and Vodafone in co-developing AI applications. I expect NVIDIA to secure and announce CSP endorsements during 2021 to counter Intel's CSP customer deal push.
Of note, I believe the company can strengthen its portfolio development and marketing by addressing how NVIDIA's AI-on-5G bolsters emerging 5G WWC (Wireless-Wireline Convergence) applications to help differentiate its portfolio by gaining a time-to-market edge in this area against key rivals Intel and AMD. Likewise, NVIDIA should consider putting more emphasis on 5G security considerations such as the role AI-on-5G can play in enhancing enterprise adoption of SASE frameworks. NVIDIA also should broaden its 5G-on-AI cloud provider alliances to address CSP concerns related to the risk of lock-in relations with public cloud providers.
Key Takeaways on NVIDIA AI-on-5G Platform
NVIDIA emphasizes targeting industry verticals such as smart cities and factories, advanced hospitals, and intelligent stories with its updated AI-on-5G platform and new partners. I foresee such marketing and platform development focus on validating specific 5G use cases as key to enabling near-term monetization of 5G services for both private and public network settings, especially at enabling CSPs to sharpen their 5G monetization opportunities. NVIDIA can further strengthen its AI-on-5G messaging by promoting successful implementations and providing more specifics on successful monetization of AI applications in 5G environments during 2021.
NVIDIA's AI-on-5G platform and ecosystem has the key partnerships in place to advance broader enterprise adoption of AI applications and cloud-native Open 5G networking. By further expanding ecosystem support and directly countering rival AI/5G moves, NVIDIA has the recipe, courtesy of CEO Jensen Huang's GTC 2021 digital kitchen, to deliver 5G use case breakthroughs in 2021 and beyond.
Futurum Research provides industry research and analysis. These columns are for educational purposes only and should not be considered in any way investment advice.
Other insights from Futurum Research:
NVIDIA GTC 21 Brings Key Innovation to Enterprise AI
NVIDIA's Future is Bright as its Many Bets are Paying off
Intel 3rd Generation Xeon Scalable Launch: Flexibility Meets Performance
Image Credit: NVIDIA
The original version of this article was first published on Futurum Research.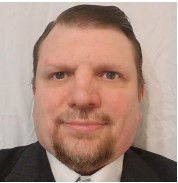 Ron is an experienced research expert and analyst, with over 20 years of experience in the digital and IT transformation markets. He is a recognized authority at tracking the evolution of and identifying the key disruptive trends within the service enablement ecosystem, including software and services, infrastructure, 5G/IoT, AI/analytics, security, cloud computing, revenue management, and regulatory issues.