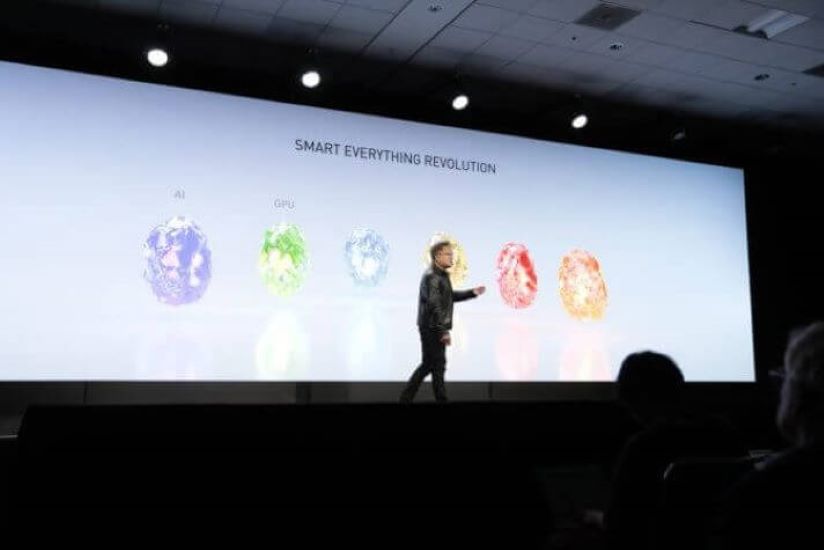 NVIDIA CEO Jensen Huang kicked off the MWCA 2019 event with a pre-show keynote, taking the stage to outline NVIDIA's vision for how AI, edge computing, and other innovations are transforming the mobile industry. Conference sessions are also addressing the AI topic, and the GSMA is set to host the first Applied AI Forum and Global AI Challenge in partnership with STC, Telenor, Telus, the Alan Turing Institute and Turkcell. The Forum will shed light on new AI lessons and breakthroughs, and stir debate about how the technology can be applied across the telecoms ecosystem. Additionally, the US Defense Advanced Research Project Agency (DARPA) will hold the finale of its Spectrum Collaboration Challenge (SC2) Championship at the show, highlighting how AI can be used to more efficiently manage limited spectrum resources while boosting network performance. A total of ten teams will square off to win nearly $4 million in prizes. Read the details of the MWCA 2019 Event at NVIDIA.
NVIDIA's Smart Everything Revolution Vision is a Game Changer
Analyst Take: NVIDIA CEO Jensen Huang shared the company's Smart Everything Revolution blueprint to a packed audience at his MWCA 2019 pre-show keynote. The Smart Everything Revolution requires six gems (or miracles) to power the Smart Everything Revolution: AI, GPU, Smart NIC, Cloud Native, EGX, and 5G VRAN. The Smart Everything Revolution ushers in the massive distribution of new smart devices that are autonomous, distinct from the 2007 debut of the Apple iPhone debut, which required humans to interact with the smart device.
The key distinguishing aspect of the iPhone launch was in using software enablement to give developers the ability to upload their applications to the Apple platform, rapidly spurring innovation and providing the precursor for today's emerging IoT ecosystem. The Smart Everything Revolution emulates the smartphone debut in using software to spur innovation, but now also requires a major breakthrough to enable the onboarding and scaling of connections from the billions to the trillions in the 5G era.
NVIDIA proposes its EGX Edge Supercomputing Platform as essential to turbocharging intelligent edge innovation in 5G environments. NVIDIA's EGX uses the following components and capabilities in delivering supercomputing capabilities to the intelligent edge:
Powered by NVZIDIA CUDA Tensor Core GPU
Secured Boot Root of Trust
Cryptographic Accelerator for IPSec and TLS
NVMe-of over TCP and RDMA
Industry-strength Cloud Native and AI Stack
NVIDIA EGX is a software-defined platform designed to make large-scale hybrid-cloud and edge operations streamlined and scalable. Embedded in the platform is the EGX stack, which consists of an NVIDIA driver, Kubernetes plug-in, NVIDIA container runtime and GPU monitoring tools, delivered through the NVIDIA GPU Operator. Operators codify operational knowledge and workflows to automate lifecycle management of containerized applications with Kubernetes.
Kubernetes eliminates many of the manual processes involved in deploying, managing and scaling applications. It provides a consistent, cloud-native deployment approach across on-premise, the edge and the cloud. However, setting up Kubernetes clusters to manage hundreds or even thousands of applications across remote locations can be ponderous and unmanageable, especially when human expertise isn't readily available at every edge locale. The NVIDIA EGX is purpose-designed to solve this very challenge.
The GPU Operator enables IT teams to manage remote GPU-powered servers the same way they manage CPU-based systems. This makes it easy to bring up a fleet of remote systems with a single image and run edge AI applications without requiring additional technical resources and expertise on the ground.
In a Gadda NVIDIA: Altering the Competitive Landscape
To offer customers and the digital ecosystem a holistic solution from edge to cloud, NVIDIA and Microsoft are collaborating to tighten integration of Microsoft Azure with EGX. The move follows on NVIDIA's renewed and expanded partnership with AWS to offer improved GPU based cloud instances. In addition, NVIDIA T4 GPUs are featured in a new form factor of Microsoft's Azure Data Box edge appliance. Additional top-tier tech players collaborating with NVIDIA on the EGX platform include Cisco, Dell Technologies, HPE, Mellanox and VMware. Specifically, the EGX stack architecture is supported by a multitude of hybrid-cloud management partners, including Canonical, Cisco, Microsoft, Nutanix, IBM/Red Hat and VMware, to further simplify deployments and provide a consistent experience from cloud and data center to the edge.
To deliver home EGX's role as a competitive force in the intelligent edge, Wal-Mart is deploying EGX in its Levittown, New York, Intelligent Retail Lab, a fully operating grocery store where the retail giant explores the ways AI can further improve in-store shopping experiences. Using EGX's advanced AI and edge capabilities, Wal-Mart can compute in real time more than 1.6 terabytes of data generated per second. This implementation automatically alert associates to restock shelves, open up new checkout lanes, retrieve shopping carts and ensure product freshness in the meat and produce sections. NVIDIA asserts just squeezing out a half a percent of efficiencies in the $30 trillion retail market represents an enormous opportunity to improve productivity gains.
NVIDIA naturally champions GPUs are ready to power the Smart Everything Revolution, with GPU computing power growing 300,000x from 2013, driving down the cost per teraflops of computing power, even as gains in CPU performance level off. This directly challenges Intel's 5G Intelligent Edge vision of using its Xeon Scalable Processor architecture to rapidly develop, test, and deploy the next wave of AI-fueled 5G experiences and services. As a result, Intel needs to counter NVIDIA by demonstrating CPU architectures are ready to enable next-generation 5G use cases and services, undercutting NVIDIA's competitive GPU assertions. Overall we heard at the MWCA 2019 event that NVIDIA is well positioned to aid operators and enterprises to unfold the Smart Everything Revolution by enabling customers and their ecosystem partners to blend the six gems (AI, GPU, Smart NIC, Cloud Native, EGX, and 5G VRAN) into holistic solutions that fulfill their fundamental 5G edge business objectives.
Futurum Research provides industry research and analysis. These columns are for educational purposes only and should not be considered in any way investment advice.
Related content:
NVIDIA and Ericsson Team Up on AI Powered 5G VRAN 
AWS Announces NVIDIA GPU instances for it G4 Elastic Compute Cloud
Oracle Wisely Teams Up With NVIDIA To Tackle Enterprise AI
Image Credit: NVIDIA
The original version of this article was first published on Futurum Research.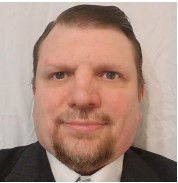 Ron is an experienced research expert and analyst, with over 20 years of experience in the digital and IT transformation markets. He is a recognized authority at tracking the evolution of and identifying the key disruptive trends within the service enablement ecosystem, including software and services, infrastructure, 5G/IoT, AI/analytics, security, cloud computing, revenue management, and regulatory issues.