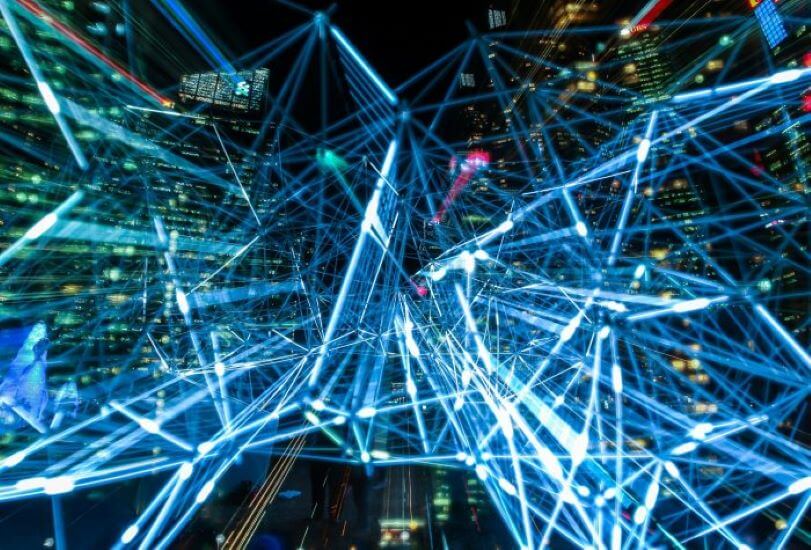 Microsoft's Azure Data Share service was announced a couple of weeks ago at Microsoft's Inspire Partner Conference in Las Vegas. Azure Data Share is focused on allowing customers to share and monetize their most valuable data. The announcement of Azure Data Share launch hits the market at a time when many consumers and businesses have serious concerns about the use and monetization of data by tech companies. Read more about Microsoft Azure Data Share on the Microsoft blog.
Analyst Take: Coming out of Microsoft Inspire, this news got my attention—for more than the obvious reason. In an age where customer data is more valuable, and more difficult to get, manage, utilize, and share than ever before, this move by Microsoft and addition to the Azure cloud makes sense.
What is Microsoft Azure Data Share?
The Azure Data Share service works through the Azure online portal and doesn't require any additional infrastructure. Data pros can completely control the data, choosing what they want to share with whom. Data sharing can be scheduled, automatically updated or modified, and stopped at any time. Terms of use can be assigned to every data share and of course modified as desired. In order to receive the data, recipients agree to specified terms of use.
The Problems This Solves
For businesses of all sizes, managing data is not easy, and for the enterprise, massive amounts of data, from a myriad of different stakeholders, makes it even more complex. Sharing, both inside and outside the enterprise can be complicated, depending on the volume of data. Sharing might happen by way of FTP, or APIs like ShareFile, WeTransfer, SendAnywhere, etc. These services might have limits on file sizes that impact the transfer of datasets and, more importantly, might not meet enterprise compliance, regulatory, control, and data privacy needs.
For Microsoft customers, when you can opt for functionality that's already part of the cloud services your company is using, the fully managed Azure Data Share is a perhaps a no-brainer solution to a complicated problem.
From a market share standpoint, it's a point of differentiation that might well entice an enterprise prospect over to the Azure cloud.
Azure Data Share Use Cases – and The Monetization That's Likely Next
I can certainly see a variety of use cases—the easy ones, as mentioned by Microsoft in its announcement, like retailers using these data sharing capabilities for ease of forecasting, inventory management, forecasting, etc., or within the financial industry.
What I'm more interested in is the ability of Microsoft customers to use the Azure Data Share platform to share, and potentially sell, data to their customers, parties, and third-party vendors. If I'm a Microsoft enterprise customer or a vendor partner and I have data that might be of value to a third party, and I can securely and efficiently share, and/or control that data, it has monetary value that extends well beyond the ease afforded by Microsoft's Azure Data Share platform.
In its announcement, Microsoft indicted they are leaving the monetization that's possible through this data sharing platform to its customers. For now. It's not at all hard to see how long term this could turn into a data marketplace and an additional revenue stream for Microsoft.
Related content from the Futurum team:
Microsoft Beat Earnings, Smashes Revenue Estimates
The Microsoft, SAP and Adobe Led Open Data Initiative Plows Ahead 
Sorry Oracle, It's Microsoft or Amazon for the DoD's $10
The original version of this article was first published on Futurum Research.
Shelly Kramer is a Principal Analyst and Founding Partner at Futurum Research. A serial entrepreneur with a technology centric focus, she has worked alongside some of the world's largest brands to embrace disruption and spur innovation, understand and address the realities of the connected customer, and help navigate the process of digital transformation. She brings 20 years' experience as a brand strategist to her work at Futurum, and has deep experience helping global companies with marketing challenges, GTM strategies, messaging development, and driving strategy and digital transformation for B2B brands across multiple verticals. Shelly's coverage areas include Collaboration/CX/SaaS, platforms, ESG, and Cybersecurity, as well as topics and trends related to the Future of Work, the transformation of the workplace and how people and technology are driving that transformation. A transplanted New Yorker, she has learned to love life in the Midwest, and has firsthand experience that some of the most innovative minds and most successful companies in the world also happen to live in "flyover country."