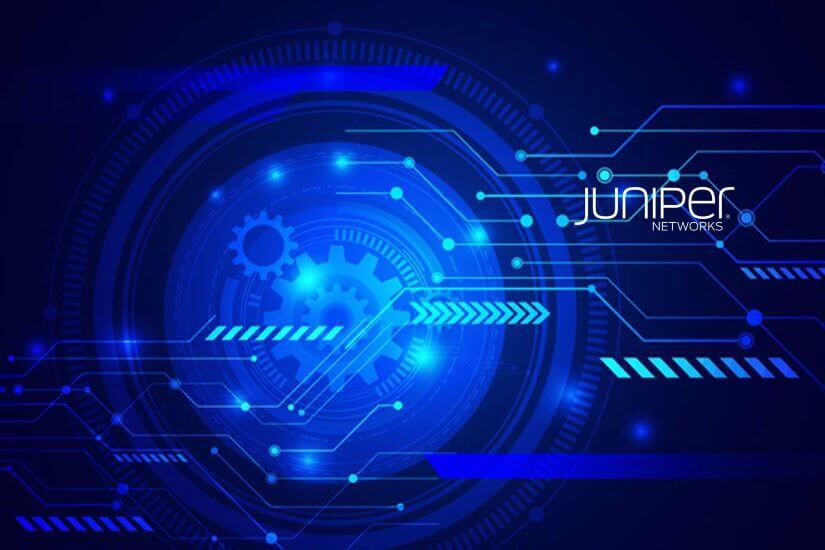 The News: Juniper Networks, a supplier of secure, AI-driven networks, announced a new support solution driven by artificial intelligence (AI) that is designed to deliver holistic visibility and insights across its entire Junos portfolio. As a cornerstone of its experience-first networking vision and expanding upon AI-driven support and operations, Juniper Support Insights seeks to securely connect the customers' networks to the cloud for improved network and operational efficiency. Read the Juniper Press Release here.
Juniper Support Insights Assures Comprehensive AI-driven Junos Portfolio Vision and Message
Analyst Take: It's clear that Juniper Support Insights is designed to address the operational and support requirements of some of Juniper's largest customers. Independent of the size or breadth of the network, Juniper AI-driven support can simplify connecting Junos-based customer platforms (ACX Series, EX Series, MX Series, PTX Series, QFX Series and SRX Series) to the Juniper cloud. Data can be collected, correlated with Juniper-specific knowledge (known defects, contract status, End of Life/End of Support, product knowledge bases, security vulnerabilities) and then curated into actionable insights. Based on my analysis, here are some of the features that are most attractive:
Ease of use. Ease of use is always key, and that clearly has been a driver here. Juniper Support Insights customers have the choice of Device Direct to Cloud (DDC) or Device to Collector to Cloud (DCC) connection and data collect modes. DCC includes a fully managed Lightweight Collector (LWC) with automated provisioning. Both connection modes feature software-in-place operation that precludes the need to upgrade or install software on either collector or network devices.
Security and privacy. Today, nothing is more important than data security and privacy, and I'm glad to see this an area of focus for Juniper in this offering. Data privacy, security and efficiency are maintained using a principle of least necessary device fact data collection. Zero-Residual Footprint (ZRF) and the use of ephemeral computing ensures that no data artifacts are stored anywhere permanently and helps to avoid data leakage. All data flows are TLS (Transport Layer Security) encrypted.
Dynamic scalability. Scalability is also fundamental and something we find customers are very interested in. The Lightweight Collector in DCC operations mode is designed to handle large deployments and each supports up to 20,000 network devices.
I expect that Juniper Support Insights can fulfill growing customer and organizational demands for access to a secure portal which manages device onboarding and discovery, as well as a view into operational dashboards and reports. The dashboard is impressive, and provides a summary of holistic operational health metrics and insights for the complete network. Standard reports include detailed analysis into areas such as hardware and software inventory (chassis level all the way to transceivers and all serialized components, logical/physical interfaces, OS versions), exposure covering EOL/EOS and more areas according to customer demands.
The Juniper Support Insight offering augments the company's commitment to transform the customer experience and make it personalized and proactive through its Experience-First Networking vision. To advance its Experience-First Networking proposition, current Juniper Care customers are automatically entitled to the value-added Juniper Support Insights option.
Key Takeaways on Juniper's Introduction of Juniper Support Insights
The debut of Juniper's Support Insights was exciting, and I believe Juniper strengthens its overall portfolio marketing with the offering. From my perspective, Juniper needed to inject more marketing consistency in stressing how its AI assets, such as Mist AI and Marvis, augment the capabilities of its solutions across the entire Experience-First Networking portfolio vision, including the three key focus areas of Automated WAN, Cloud-Ready Data Center, and AI-driven Enterprise all underpinned by Connected Security. Ultimately, I anticipate Juniper will also need to further promote how its AI and Juniper Support Insights assets can enable customers to optimize the operation of their network across blended cloud metro and 5G environments.
For example, Mist AI uses a combination of AI, machine learning, and data science techniques to improve user experiences and streamline operations across the wireless access, wired access, and SD-WAN domains. The Marvis Virtual Network Assistant (VNA) technology applies Mist AI to transform how IT teams interact and engage with enterprise networks. With Natural Language Processing (NLP), a conversational interface, prescriptive actions, Self-Driving Network operations and integrated help desk functions, Marvis VNA can further simplify operations and optimizes user experiences from client-to-cloud.
Juniper Support Insights is, I believe, a win for customers. They will have more ability to transform their network operations with AI-driven support and capabilities, as well as provide IT and operations teams holistic and actionable operational health insights, such as network inventory, device status and contract data. I expect Juniper will abide by its commitment to build on this framework to deliver more AI-driven proactive functions the allow customers to spend even less time on monitoring and troubleshooting network issues and more time focusing on attaining positive, top-priority business outcomes. And that? Exactly what customers need.
Disclosure: Futurum Research is a research and advisory firm that engages or has engaged in research, analysis, and advisory services with many technology companies, including those mentioned in this article. The author does not hold any equity positions with any company mentioned in this article.
Other insights from Futurum Research:
Making Markets EP14: Innovation & Experience-First Networking with Rami Rahim, Juniper Networks CEO
Juniper Cloud Metro Introduced, With the Goal of Reimagining Networking for Operators
Juniper Commits Automatically to Experience First Networking Strategy
Image Credit: AI-TechPark
The original version of this article was first published on Futurum Research.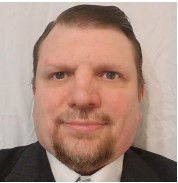 Ron is an experienced research expert and analyst, with over 20 years of experience in the digital and IT transformation markets. He is a recognized authority at tracking the evolution of and identifying the key disruptive trends within the service enablement ecosystem, including software and services, infrastructure, 5G/IoT, AI/analytics, security, cloud computing, revenue management, and regulatory issues.