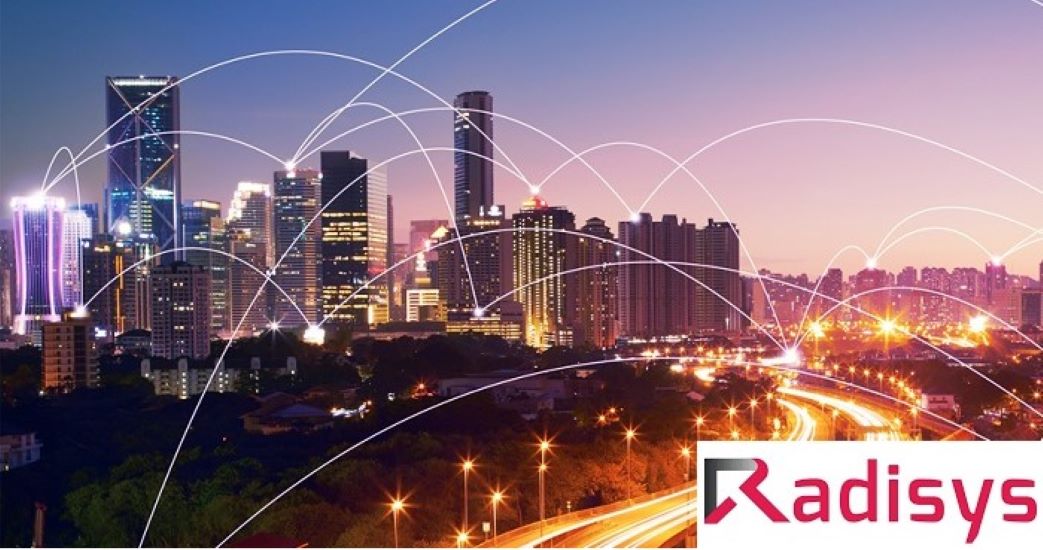 The News: Radisys, a supplier of open telecom solutions, announced the availability of its Release 16 (R16) compliant 5G NR protocol software, which can support low latency use cases for 5G private networks. Radisys' Connect RAN 5G solution, based on specifications from 3GPP, the Small Cell Forum, and the O-RAN Alliance, is designed to enable an elastic and agile 5G network tailored to meet the unique requirements of diverse 5G applications with reduced CapEx, improved time-to-market, and shortened time-to-revenue. The new Release 16 compliant 5G NR protocol software aims to deliver enhancements in functionality, capacity, coverage, latency, mobility, reliability, and ease of deployment. Read the Radisys Press Release here.
MWC LA 2021: Radisys Jumpstarts the Release 16 5G New Radio Bandwagon
Analyst Take: The launch of the Radisys R16 compliant protocol software is targeted at advancing the potential of 5G NR (New Radio), enabling operators to potentially monetize their networks by providing new use cases for industry verticals. The new offering is developed to deliver enhanced features, including URLLC (Ultra Reliable Low Latency Communications), TSN (Time Sensitive Network), NR Unlicensed, 5G Location and Positioning Services and UE Radio Capability Signaling Optimization.
Radisys needed to deliver upgraded protocol software for its Connect RAN 5G solution to provide beam management for 5G NR sub-6GHz and mmWave frequency bands, Multi-user Multi-input Multi-output (MU-MIMO), New Radio Dual Connectivity (NR-DC), Integrated Access and Backhaul (IAB), and Dynamic Spectrum Sharing (DSS), enabling robust and more efficient network capacity and coverage. Mobile operators require these emerging 5G NR capabilities to fast-track the market readiness and innovation across their 5G network builds.
Why 5G NR is Key to Advancing 5G Deployments and Monetization
The 5G NR specification describes how edge devices and network infrastructure interwork in transmitting data to each other across the various frequencies of wireless spectrum. In addition to frequencies between 6 GHz and 400 GHz, 5G NR supports sub-6GHz spectrum that is used by other cellular radio access technologies, such as 4G/LTE. In the past, using different cellular radio access technologies over the same spectrum would generate unmanageable interference problems.
To address this concern, 5G NR uses Dynamic Spectrum Sharing (DSS) which enables 5G NR signals to use the same band of spectrum as LTE and other cellular technologies, such as NB-IoT and LTE-M. This allows 5G NR networks to be rolled out without shutting down LTE or other networks that support existing 4G/LTE smartphones and devices.
One of 5G NR's advantages is that it does not require sub-6 spectrum to transmit data. The 5G NR specification prescribes how edge devices and network infrastructure can use 24 GHz and 52 GHz spectrum to transmit data or millimeter wave (mmWave) bands to significantly expand the amount of spectrum available for wireless data communications. The lack of spectrum capacity has generated historical challenges, since there is a limited number of bands of sub-6 GHz spectrum available for service providers and organization to use for cellular communications, and many of these bands are slender. Limited capacity availability and narrow spectrum bands have produced low performance and congestion in networks, which limits the amount of data that can be transmitted over networks that use sub-6 GHz spectrum.
The additional capacity provided by mmWave also reduces latency, including latency of 10 milliseconds (ms) with sub-6 devices to 3 to 4 ms or lower with 5G NR mmWave devices. I see mmWave technology enabling 5G to support new automated vertical use cases including Virtual Reality (VR), Augmented Reality (AR), and similar Extended Reality (XR) capabilities for industrial applications such as digital twin and advanced R&D, as well as consumer apps such as immersive gaming, smart stadiums, and metaverse, all of which require very low latency.
5G NR also includes capabilities such as beamforming and MU-MIMO, that can lessen range and obstacle penetration limitations as mmWave signals have less range and do not penetrate walls and other physical objects as easily as sub-6 frequencies.
I believe 3GPP R16 advances key technical areas, such as MU-MIMO allowing the same block of spectrum to be shared among multiple users without sacrificing performance. Beamforming, a key aspect of MU-MIMO, can pinpoint signals which helps increase spectral efficiency and therefore boost speeds. When users have spatial separation, there's no risk of interference. In addition, R16 supports multiple transmission and reception points (multi-TRP) and better multi-beam management to improve link reliability (critical to mmWave bands), as well as improving reference signals to reduce peak-to-average power ratio (PAPR). For all MIMO-capable devices, R16 also supports full-power uplink to improve coverage at the cell edge.
5G NR-U allows 5G to operate in unlicensed spectrum, defining two operation modes, anchored NR-U requiring an anchor in licensed or shared spectrum and standalone NR-U that uses only unlicensed spectrum. This represents the first time that 3GPP defines a cellular technology for standalone usage in unlicensed spectrum. R16 also supports the existing global 5 GHz unlicensed band widely used by Wi-Fi and LTE LAA today, and I believe it could open doors to the greenfield 6 GHz band that brings a notable 1200 MHz of unlicensed bandwidth in the U.S.
Key Takeaways on Radisys' Launch of R16 Compliant 5G NR Software
With the launch of Radisys' R16 compliant 5G NR software, the company can now deliver the built-in advantages of R16 5G NR to mobile operator and enterprise customers. Radisys' updated Connect RAN 5G software is ready to fulfill the prime time demands of ultra-demanding Industry 4.0 use cases as well as advance the Open RAN cause across the 5G ecosystem. While Open RAN adoption is a gradual process, I anticipate that Open RAN adoption will accelerate more than initially expected due to the availability of technical advances like R16 5G NR and factors such as major operator support (O-RAN Alliance) and geopolitical factors (governmental R&D and regulatory support). I see Radisys and its Open RAN cohorts benefiting competitively from such strong tailwinds.
Disclosure: Futurum Research is a research and advisory firm that engages or has engaged in research, analysis, and advisory services with many technology companies, including those mentioned in this article. The author does not hold any equity positions with any company mentioned in this article.
Other insights from Futurum Research:
The Broadband Future is Fiberlicious
Rakuten's Acquisition of Altiostar is a 5G Game Changer
Vodafone and Qualcomm Embark on Vision Quest for Open RAN Vendor Diversification and Swifter 5G Innovation
Image Credit: everything RF
The original version of this article was first published on Futurum Research.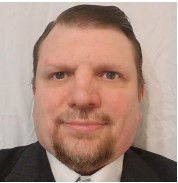 Ron is an experienced research expert and analyst, with over 20 years of experience in the digital and IT transformation markets. He is a recognized authority at tracking the evolution of and identifying the key disruptive trends within the service enablement ecosystem, including software and services, infrastructure, 5G/IoT, AI/analytics, security, cloud computing, revenue management, and regulatory issues.