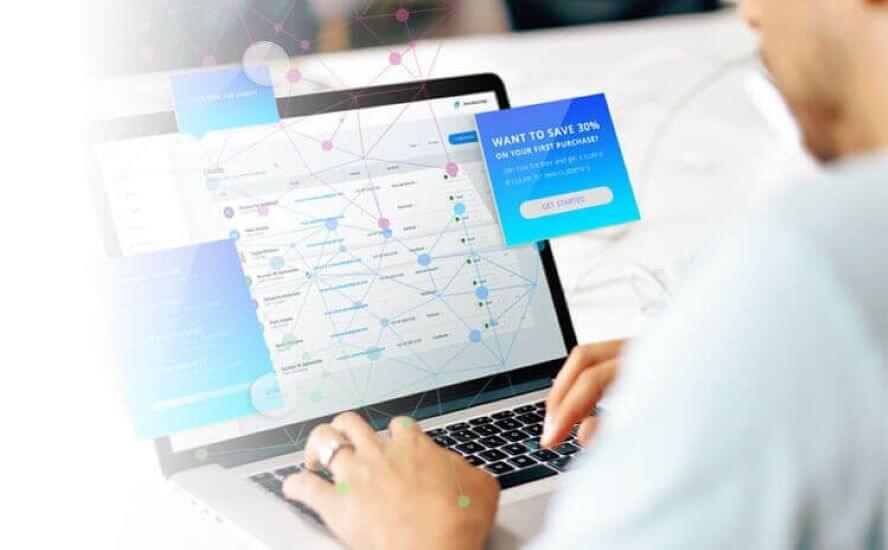 The News: In late December, WalkMe held its yead-end industry analyst roundtable event, themed "It's Time to Drive Transformation with Data." The roundtable conversation highlighted the growth WalkMe has experienced in 2021, why data needs to be at the center of informed business decisions, and a look at what's next for WalkMe in 2022.
A Retrospective on WalkMe's Year-end Industry Roundtable
Analyst Take: WalkMe's Year-end industry roundtable event featured several great keynote sessions from company leadership and valued partners. WalkMe CEO Raphael Sweary kicked off the event by providing a look into WalkMe's Q3 earnings. These highlights included total revenue growth of 31% year-over-year and an 37% increase in subscription revenue year-over-year — both impressive numbers. At the beginning of the pandemic, WalkMe pivoted and getting cash flow positive and laser focused on delivering value to existing customers. By Q3 of this year, customers were renewing at a solid pace, growth was happening, and the company once again turned its focus on investing in growth. A key part of that business strategy involves moving known subscription revenue into business partners. One takeaway for me that was particularly impressive was that when WalkMe launched, they sold the service for $19 a month. Today, the company has clients spending over $1 million a year in WalkMe, which shows the value the platform is delivering in a big way. Another important note is that WalkMe has defined true Digital Adoption Platform (DAP) customers as customers who use WalkMe for four different solutions. That means that for those customers, a DAP is not simply a solution, it's evidence that the platform is integral to how an organization runs its business.
The Post-COVID Future for WalkMe
The growth that was on display during WalkMe's Year-end industry roundtable event helped frame WalkMe's strategy for the future, including how the company believes the post-COVID work environment will impact DAPs. As we continue to shift into the hybrid working environment and deal with the fallout from The Great Resignation, WalkMe believes that greater utilization of DAP will be in the future — and I happen to agree. From onboarding and helping companies at scale, an increased reliance on technology to conduct day-to-day business operations, the rise of e-governments, to how companies are rethinking their disaster recovery plans, there is an increased value proposition for turning to DAPs, and WalkMe is ready to capitalize on the turn.
As we look into 2022, WalkMe is focused on the data that can help the organizations leverage their products, partnerships with organizations like SAP and Deloitte, and their customer community for better customer engagement and usage. One thing I'm particularly excited about is WalkMe's expansion beyond its core platform with WalkMe World, a customer community and DAP ecosystem. WalkMe World features a variety of resources, including market research, a developer hub, solution accelerators, and better access to other community members, partners and integrations. With this ecosystem, it's clear that WalkMe is looking to create a single cohesive experience that helps organizations build a successful DAP system and maximize its value within their own organizations. As organizations continue to build their technology stacks and adoption and employee buy-in across the board becomes even more of a priority, I look forward to watching this ecosystem develop and the power that this platform will hold for the future.
Key Takeaways from WalkMe's Year-end Industry Roundtable
WalkMe existed well before the world was plunged into a global pandemic, but COVID has accelerated a shift in the way we work. True to the form and astute leadership that we've seen over the years, WalkMe responded quickly and efficiently with a platform and strategy that has clearly paid off. Based on the announcements that were on display during WalkMe's year-end industry roundtable event, I'm sure the growth is only going to continue in 2022. Data will be at the heart of every decision this year and it's no surprise that WalkMe's focus in 2022 is all about data, data, and more data. From democratizing data by way of the WalkMe product, to how the company's strategic alliances can use data to scale, to making data (and knowledge across the organization) more accessible, and helping customers realize economies of data at scale — WalkMe's strategy is clear. I believe the company is well-positioned to help organizations continue to drive their digital transformations by facilitating the use of data in myriad ways to help them accomplish their goals.
Disclosure: Futurum Research is a research and advisory firm that engages or has engaged in research, analysis, and advisory services with many technology companies, including those mentioned in this article. The author does not hold any equity positions with any company mentioned in this article.
Other insights from Futurum Research:
Understanding the Role Humans Play in Digital Adoption with WalkMe's Rafael Sweary – Futurum Tech Podcast Interview Series 
WalkMe Gets a Nod from Microsoft, Runs Atop Dynamics 365 Platform
WalkMe's Platform Is Built To Help CIOs Drive Digital Transformation
Image Credit: WalkMe
The original version of this article was first published on Futurum Research.
Shelly Kramer is a Principal Analyst and Founding Partner at Futurum Research. A serial entrepreneur with a technology centric focus, she has worked alongside some of the world's largest brands to embrace disruption and spur innovation, understand and address the realities of the connected customer, and help navigate the process of digital transformation. She brings 20 years' experience as a brand strategist to her work at Futurum, and has deep experience helping global companies with marketing challenges, GTM strategies, messaging development, and driving strategy and digital transformation for B2B brands across multiple verticals. Shelly's coverage areas include Collaboration/CX/SaaS, platforms, ESG, and Cybersecurity, as well as topics and trends related to the Future of Work, the transformation of the workplace and how people and technology are driving that transformation. A transplanted New Yorker, she has learned to love life in the Midwest, and has firsthand experience that some of the most innovative minds and most successful companies in the world also happen to live in "flyover country."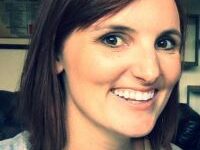 Lauren Kirkpatrick is a junior analyst and project lead for Futurum Research. She covers topics ranging from corporate DEI and ESG initiatives, to cloud, mobility, and beyond. When she's not working, she's either chasing her dog, Whiskey, or cheering on her beloved LA Dodgers at the ballpark.