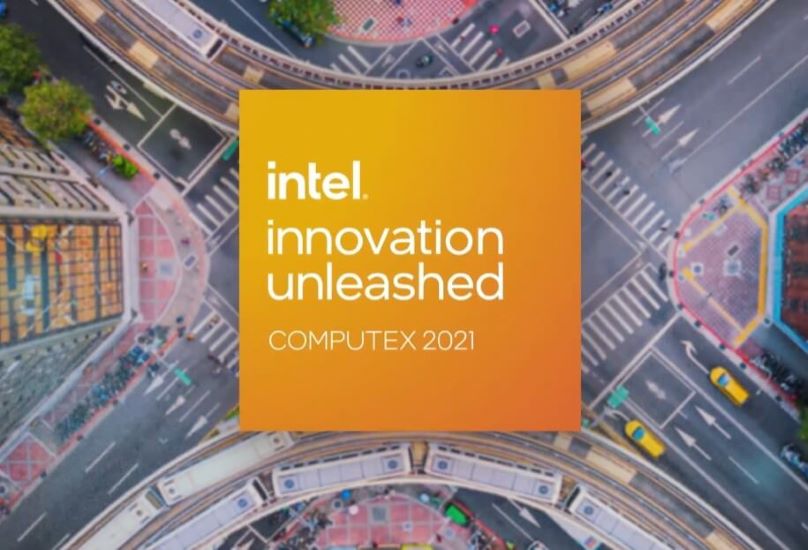 The News: Intel's COMPUTEX 2021 announcements centered on post-pandemic life along with an ongoing commitment to driving innovation. The opening keynote at the virtual COMPUTEX 2021 event was delivered by Intel's Michelle Johnston Holthaus, EVP, CRO, and GM of Sales, Marketing and Comms group. Read more from Michelle on the Intel site here.
Intel's COMPUTEX 2021 Announcements Focus on Post-Pandemic Life and an Ongoing Commitment to Driving Innovation
Analyst Take: Intel's COMPUTEX 2021 announcements, delivered in Michelle Johnston Holthaus's opening keynote focused on the massive role technology has played over the course of the last year as we navigated a global pandemic. The pandemic blurred all the lines we had become accustomed to in our carefully orchestrated lives as we shifted to working from home, learning from home, playing from home and, of course, somehow managing to co-exist with others in our homes as we tried to accomplish those things — and realizing how important solutions that work for our whole lives are.
Holthaus talked about the seismic shifts that the pandemic required and addressed the reality that those shifts continue today, even as we begin to emerge from social isolation and begin to venture back to work and some semblance of normalcy.
I believe that the pandemic has taught many lessons, including the fact that the various compute environments that we relied on pre-pandemic must change. Interdependence — among devices that we rely on, the cloud, networks, data centers, and the edge is critically important (as is security), both our personal and work lives. Intel clearly gets that.
Holthaus predicted the pandemic-wrought impact for the last 15 months is likely to be felt for a decade and I agree. More importantly, I believe we'll look at a global pandemic as our "Big Shift." We didn't necessarily want it, but we had to do it to survive. Big shifts, even those we didn't plan on making quite as quickly as we did, have changed and will undoubtedly continue to change the workplace, the workforce, and business leaders and their strategies, in myriad ways. In my eyes, and even though there wasn't much about the process that was easy, the business world is realizing that digital transformation on steroids that was required wasn't at all a bad thing — it spurred us along a road we were going to have to take anyway, and forced us to embrace the reality of the digitization of everything. Intel's Computex message was all in on a commitment to continuing to the digitization of everything, and a commitment to drive innovation and support customers and partners wherever they are, with whatever they need.
Intel's Focus on Partnerships in the Ecosystem
Speaking of partners, one thing that was clear as I listened to Michelle Johnston Holthaus's COMPUTEX 2021 keynote is the importance of partners in the Intel ecosystem, including partnerships with customers and Intel's commitment to listening to customers to better support them on their individual journeys.
One of these partnerships revolves around the Intel Evo platform brand for laptop designs and the fact that customers are using the platform to deliver innovation for their customers. To date, Intel shared that more than 85 Intel Evo designs from top OEMs have launched, including designs from Lenovo, Samsung, ASUS, Dell, HP, Acer, and MSI, with more to come before year's end.
It's no secret that Intel is pushing partners to sell its Evo brand laptops, as the company expects PC demand to continue in the near term. To that end, Holthaus shared that Intel plans to invest more than $50 million in Intel Evo ecosystem in 2021, creating a deeper level of premium mobile computing for their ecosystem partners. There's no downside to pushing the partner ecosystem on the sale of premium laptops and in my experience, customers don't have to really be sold on the value of a device with nine or more hours of real-world battery life, fast battery charging, and consistent responsiveness. In fact, I've got twin high school sophomores using slow-charging laptops with crummy battery life – count me (and them) all in for their school opting for Evo brand devices.
Innovation to Support the Superpowers of Industry 4.0
Holthaus was joined for a few moments in her keynote by Intel's new CEO, Pat Gelsinger, speaking about the 'four key superpowers' he sees driving digital transformation: cloud, connectivity fueled by 5G, artificial intelligence, and the intelligent edge. Holthaus's remarks in her keynote addressed a focus on innovation designed to accelerate the meaningful buildout of those four superpowers.
As we know, the digitization of everything has been spurred by COVID-19, but that rapid transformation that we've collectively had to undergo over the course of the last year has also put a tremendous strain on the supply chain, especially as it relates to semiconductors. Gelsinger also spoke to supply chain issues, addressing in brief the things Intel is doing, alone and with partners, to help ensure they can help meet the demands of the marketplace and helping to help ensure capacity to meet the world's needs. Gelsinger also spoke briefly about how the company is driving a collaborative approach to help both up and down the supply chain.
Intel's COMPUTEX 2021 Announcements
Some key announcements coming out of Intel's COMPUTEX 2021 include:
The announcement of the Intel 5G 5000 chip that will allow 5G connectivity on Windows laptops, with the first laptops with supporting Intel chips are expected to launch in 2021. Intel's M.2 5G card will allow laptops to connect to the network from anywhere, and Acer, Asus, and HP are reported to have laptops in the works for this year, with another 30+ laptops featuring the chip coming in 2022.
Intel announced its Sapphire rapids Xeon scalable platform is scheduled to launch next year.
Intel also announced two new Tiger Lake-U chips designed to boost performance in thin laptops, including the Core i7-1195G7 (clocking 5GHz speeds across 4 cores/8 threads) and the i5-1155G7 (clocking 4.5 GHz across 4 cores/8 threads). These processors both come with X3 graphics and execution units of 96 (11995G7) and 80 (1155G7). Intel said that these new chips will be featured in over 60 new laptop models that will be out by year's end 2022.
The company also announced a NUC 11 Extreme kit, Beast Cannon NUC (powered by Tiger Lake-H processors) touting that it's the first to support full length discrete graphic cards about which more information can be expected sometime next year.
These announcements, combined with the company's IDM 2.0 strategy announced by Gelsinger in March of this year, designed to address the global chip shortage by committing significant investment in manufacturing expansion as well as a domestic foundry presence, go a long way toward showing a significant commitment to driving innovation, for itself, its partners, and its customers.
Watch Michelle Johnston Holthaus's COMPUTEX 2021 keynote here:
My partner here at Futurum, Daniel Newman, wrote about Intel's IDM 2.0 announcements back in March and closed by saying that he thought Gelsinger "brings a tech swagger back to the company" which at the time made me smile. As I went through the announcements by the company at COMPUTEX, I've got to admit, they look pretty swaggery to me. A passionate commitment to innovation and all the things driving that: cloud, connectivity fueled by 5G, AI, and the intelligent edge are exactly what Intel's partners and customers need today. And it looks and sounds as though the company intends to deliver.
Futurum Research provides industry research and analysis. These columns are for educational purposes only and should not be considered in any way investment advice.
More insights from Futurum Research:
Intel Beats Expectations as PC Demand Surges in Q1
New Fabs, a Foundry Service, More Collaboration: Intel's Path Forward
Intel 3rd Generation Xeon Scalable Launch: Flexibility Meets Performance
Image Credit: Wccftech
The original version of this article was first published on Futurum Research.
Shelly Kramer is a Principal Analyst and Founding Partner at Futurum Research. A serial entrepreneur with a technology centric focus, she has worked alongside some of the world's largest brands to embrace disruption and spur innovation, understand and address the realities of the connected customer, and help navigate the process of digital transformation. She brings 20 years' experience as a brand strategist to her work at Futurum, and has deep experience helping global companies with marketing challenges, GTM strategies, messaging development, and driving strategy and digital transformation for B2B brands across multiple verticals. Shelly's coverage areas include Collaboration/CX/SaaS, platforms, ESG, and Cybersecurity, as well as topics and trends related to the Future of Work, the transformation of the workplace and how people and technology are driving that transformation. A transplanted New Yorker, she has learned to love life in the Midwest, and has firsthand experience that some of the most innovative minds and most successful companies in the world also happen to live in "flyover country."