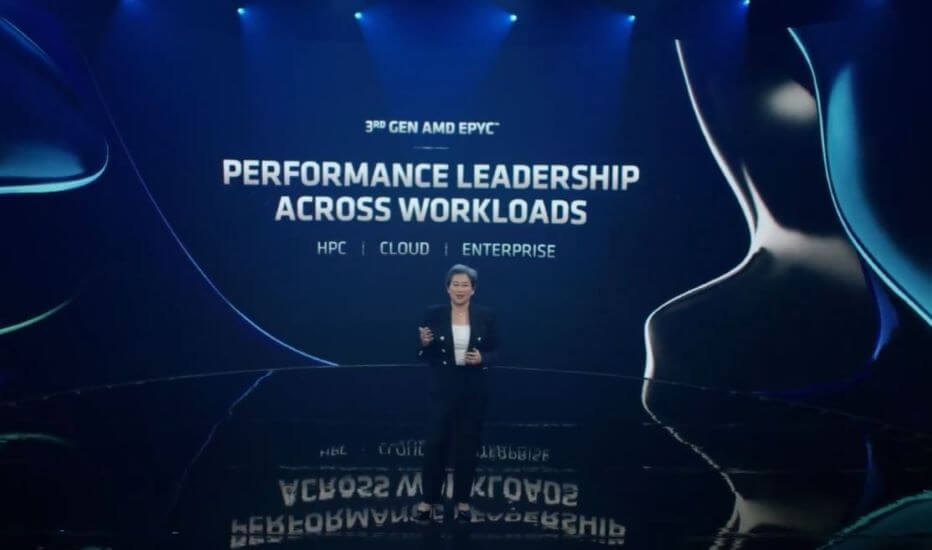 The News: AMD showcased its latest computing and graphics technology innovations designed to accelerate the high-performance computing (HPC) ecosystem, spanning gaming, PCs, and the data center (DC). AMD President and CEO Lisa Su unveiled AMD's latest HPC developments including new 3D chiplet technology, expanded adoption of AMD computing and graphic technologies in the automotive and mobile markets with industry leaders Tesla and Samsung; new AMD Ryzen processor offerings for enthusiasts and consumer PCs; DC performance upgrades with the latest 3rd Gen AMD EPYC processors; and a full slate of new AMD graphics technologies for gamers. Read the AMD release here.
COMPUTEX 2021: AMD Shines with New Portfolio-wide Innovations
Analyst Take: AMD leader Lisa Su shrewdly used her Keynote to get both the COMPUTEX event and AMD's message off to a laudable running start by highlighting the breakthroughs AMD has attained in 3D chiplet technology. This is especially salient as Moore's Law starts winding down as the leading measure for progress in the semiconductor realm. As we are seeing, the number of transistors on a microchip doubles about every two years, though the cost of computers is halved and thus, Moore's Law is reaching its expiration point since engineers are unable to develop chips with smaller and more numerous transistors at the sub-1nm atomic level.
As such, I anticipate that the semiconductor industry will adopt a new set of metrics, especially related to 3D chiplet design in order to better understand and measure semiconductor innovation and advances. I anticipate that the industry will coalesce around blending a monolithic post-Moore's Law approach that prioritizes the traditional reduction in transistor feature size in combination with operating voltages while increasing transistor performance.
In addition, the industry will increasingly use system scaling metrics that incorporate new types of heterogenous processors (i.e., 3D) through advances in chiplets, packaging, and high-bandwidth chip-to-chip interconnect technologies. The AMD COMPUTEX announcements are clearly favoring the system scaling approach.
AMD is using packaging innovations that combine its chiplet architecture with 3D stacking by using a hybrid bond approach that provides over 200 times interconnect density of 2D chiplets and more than 15 times the density compared to alternative 3D packaging solutions. AMD is touting its collaboration with semiconductor foundry powerhouse TSMC to deliver products that consume less energy than competitive 3D solutions as well as support more flexible active-on-active silicon stacking technology.
I believe AMD succeeded in standing out by uniquely demonstrating application of the 3D chiplet technology at the event through showcasing a 3D vertical cache bonded in an AMD Ryzen 5000 Series processor prototype that is designed to deliver performance gains across a wide array of applications. AMD is set to begin production on high-end computing products with 3D chiplets by the end of 2021.
AMD Struts New Product Offerings
AMD launched a broad set of new products at COMPUTEX 2021 that enabled entry into new market segments, augmented its high-performance gaming credentials, expanded the Ryzen 5000 Series, and touted AMD EPYC capabilities. Highlights included:
AMD Ryzen Embedded APU and an AMD RDNA 2 architecture-based GPU that enables AAA gaming power the new infotainment systems in the Tesla Model 5 and Model X.
AMD is collaborating with Samsung on its Exynos OS, using custom AMD RDNA 2 architecture-based graphics IP that provides raytracing and variable rate capabilities to vanguard mobile devices.
AMD Radeon 6000M Series mobile graphics fueling next-generation premium gaming laptops encompassing AMD Radeon RX 6000M Series Mobile Graphics, AMD Advantage Design Framework, and AMD FidelityFX Super Resolution (FSR).
AMD Ryzen portfolio expansion consisting of new AMD Ryzen 5000G Series Desktop APUs and AMD Ryzen PRO 5000 Series Desktop Processors.
3rd Gen AMD EPYC Processor market inroads including twofold increase in the number of available solutions compared to the prior generation processor and a competitive demo against the latest Intel Xeon Scalable processors that showed delivery of 50% more business transactions than Intel's most powerful two-pocket system, while maintaining comparable SLAs.
Key Takeaways from AMD's COMPUTEX Announcements
Taken together, I see these portfolio moves as strengthening AMD's ability to meet emerging customer demands while taking into account constraints on silicon supply chains that are likely to endure through 2022. Now AMD needs to deliver on its objective to deliver 3D chiplets by the end of the year to demonstrate that the company is meeting delivery goals even during an ongoing global supply chain crisis.
I expect that the Tesla and Samsung wins will further boost AMD's overall channel credibility, particularly in pursuing new business across the automotive and mobile device market segments. Overall AMD's new portfolio-wide solutions and enhancements, targeting mobile graphics & gaming, desktop, and data center server applications, provide it the competitive edifice to compel key rivals, such as Intel and NVIDIA, to adopt specific portfolio development and marketing tactics to counter AMD's new moves. Otherwise, AMD is validating its portfolio-wide competitive prowess and edge through the rest of 2021 and beyond.
Futurum Research provides industry research and analysis. These columns are for educational purposes only and should not be considered in any way investment advice.
Other insights from Futurum Research:
Qualcomm, AMD and Gigabyte Break the PetaOperations Per Second Barrier for AI Inferencing
All Eyes are on Semiconductor Companies Amid Chip Shortage — Investors Should be Looking at These Four Lesser-known Names
AMD Outperforms for Q4 and Year Delivering Strong Growth
Image Credit: servethehome.com
The original version of this article was first published on Futurum Research.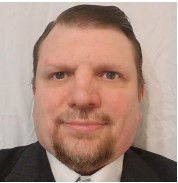 Ron is an experienced research expert and analyst, with over 20 years of experience in the digital and IT transformation markets. He is a recognized authority at tracking the evolution of and identifying the key disruptive trends within the service enablement ecosystem, including software and services, infrastructure, 5G/IoT, AI/analytics, security, cloud computing, revenue management, and regulatory issues.