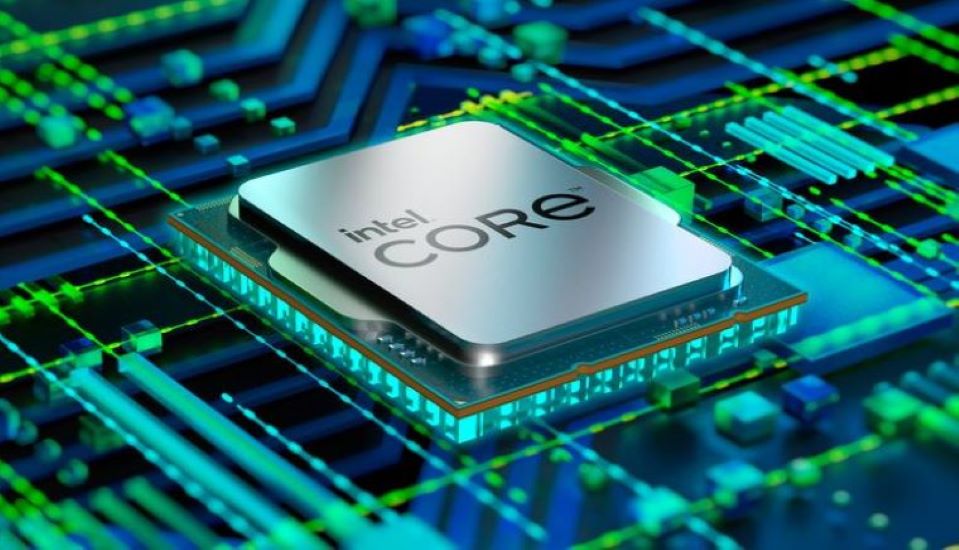 The News: Intel and MediaTek announced a new partnership to manufacture MediaTek chips using Intel Foundry Services' (IFS) advanced process technologies at Intel facilities in the U.S. and Europe to bolster MediaTek chip production. The chipmaking deal, which was announced July 25, will provide MediaTek with a more balanced and resilient supply chain for its chips that be used in a wide range of smart edge devices. Read the Full Press release from Intel Corp.
Intel MediaTek Chip Partnership Will Drive Global Production
Analyst Take: The move by Intel and MediaTek to partner to build more MediaTek chips for smart edge devices comes at an opportune time as the world's manufacturers in industries from tech to consumer goods struggle with the realities of a chip shortage. The strain on the world's economy, markets, and supply chains continues to be affected by chip shortages for vehicles, computers, and a long list of consumer goods, and that strain has simultaneously been worsened by the lingering Covid-19 pandemic, Russia's war in Ukraine and other issues.
This deal is a winner as it brings together two formidable global partners to boost chip production using capacity from Intel Foundry Services in existing fab plants and fab facilities that are planned for expansion or new construction. The partnership between Intel and MediaTek will work to bring these needed new chips to smart edge device manufacturers as quickly as they can get the production lines tooled up and running.
Under the plans, MediaTek chips will be manufactured by IFS using Intel's advanced process technologies, giving MediaTek the ability to build a more balanced, resilient supply chain using Intel's facilities and chipmaking capacity in the U.S. and Europe. MediaTek will have Intel manufacture a variety of its chips that will be used in a broad range of smart edge devices. The IFS chipmaking facilities are optimized to build chips featuring high performance, low power consumption, and always-on connectivity using production-proven three-dimensional FinFET transistors and the promise of next-generation breakthroughs.
Reuters reported that the first IFS-made MediaTek products will start arriving in the next 18- to 24- months and will use the Intel 16 technology process for the chips aimed at smart devices.
MediaTek is a fabless chip designer that designs its products and then hands them over to chipmaking foundry vendors to manufacture its chips. MediaTek's chips power more than two billion devices a year, according to the company. MediaTek has a 5G data card business partnership with Intel, so the two companies already have a relationship to guide them through this latest partnership.
One factor that caught MediaTek's attention about partnering with IFS on chip production is Intel's ongoing efforts to boost its production capabilities around the world in recent months.
In the past, Intel has mostly designed and manufactured its own chips, but world markets have been changing and the company has been moving to manufacture more chips for other fabless chip operations. By making chips for other companies, Intel and IFS are taking on companies including chip-making market leader, Taiwan Semiconductor Manufacturing Co. (TSMC). In recent years Intel has signed deals to also build chips for Qualcomm and Amazon. Interestingly, MediaTek is already a TSMC customer, which adds some intrigue to the new deal with Intel.
IFS customers, now including MediaTek, will reap the benefits of Intel's recently announced factory expansions at existing chip fab sites, as well as plans for major new investments in new facilities in Ohio and Germany.
All of this comes as the U.S. Senate just announced passage of the $52 billion CHIPs act and sends it along to the House, where it is expected to pass. The bill will provide funding to speed up the construction of chip fab facilities to help supply a world that continues to be strained by supply chain issues, the ongoing Covid-19 pandemic and related business shutdowns, the war in Ukraine and other disruptions.
Intel's Chip Production Expansion Strategy
Increasing chip production has been a critical goal of Intel CEO Pat Gelsinger since he arrived at the company's helm in February 2021. For Intel, Gelsinger's goal is a path to continuing growth and success for a chipmaker with a long history of innovation and market leadership.
In March, Gelsinger announced the first phase of the company's plan to invest as much as 80 billion euros in the European Union (E.U.) for research and development and manufacturing over the next decade. The initial investment will be over 33 billion euros across Germany, Ireland, and Italy.
And in February, Intel made headlines when it acquired Israeli chip fab Tower Semiconductor, broadening Intel's chip-making capacity and giving it a wider geographic footprint for its chip building and distribution networks.
Intel's earnings and results have been on a good trajectory recently, but the company's woes from recent years previously hung over its share price with little sign of letting up. That has been changing since Gelsinger returned to the company, as he made a vocal and robust commitment to expanding manufacturing in the U.S. and beyond.
Intel's March expansion plans and this week's Intel MediaTek chip partnership represent real successes for Intel's broader expansion plans. These moves will impact the global semiconductor supply chain from R&D to manufacturing to packaging as Intel and IFS continue their plans to aggressively capitalize on the growing demand for semiconductors while mitigating the risk of a future shortage.
It will be interesting to watch Intel, IFS, and MediaTek as the partnership grows and matures between the companies as they navigate the dynamic global chip supply situation. I believe this Intel MediaTek partnership is a smart move that will lead to other similar partnerships as Intel and IFS grow their production capabilities to build even more custom chips for other fabless chip companies.
Intel stepping up to play a significant role in solving the supply chain shortage is a positive sign for device manufacturers of all kinds, for automakers, for the overall market and for investors, and I believe this bold move will continue to drive Intel's semiconductor strategy going forward.
Disclosure: Futurum Research is a research and advisory firm that engages or has engaged in research, analysis, and advisory services with many technology companies, including those mentioned in this article. The author does not hold any equity positions with any company mentioned in this article.
Analysis and opinions expressed herein are specific to the analyst individually and data and other information that might have been provided for validation, not those of Futurum Research as a whole.
Other insights from Futurum Research:
Intel x86 vs. Arm: The Most Important Selection Criterion – New Futurum Research Report
Intel x86 vs. Arm: The Most Important Selection Criterion
Image Credit: Intel
The original version of this article was first published on Futurum Research.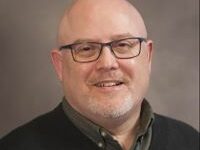 Todd is an experienced Analyst with over 21 years of experience as a technology journalist in a wide variety of tech focused areas.