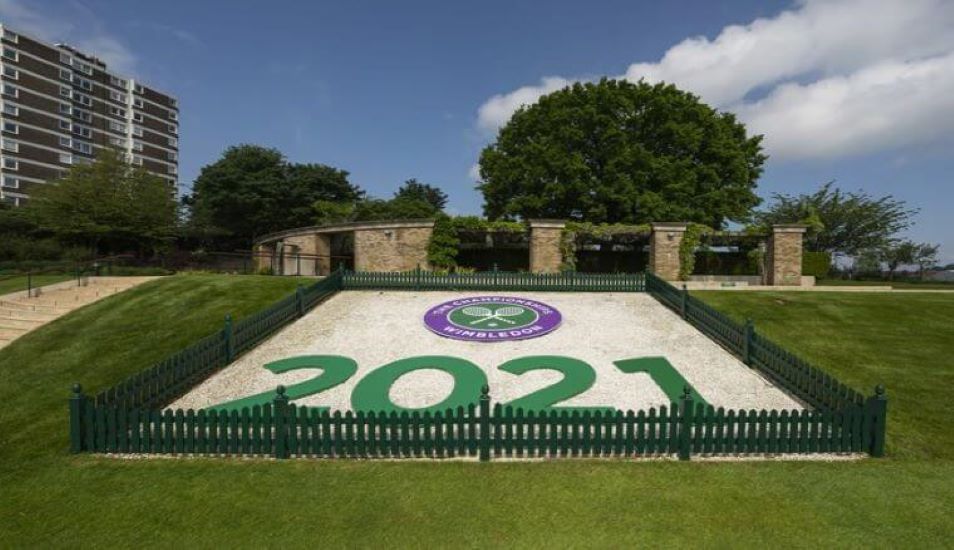 The News: IBM and the All England Lawn Tennis Club (AELTC) announced this week technologies to enhance the fan experience available on Wimbledon.com and the Wimbledon apps. These enhancements will put IBM Watson, running on IBM Cloud, in the hands of millions of tennis fans around the world ahead of The Championships on Monday 28th June.
As the Official Technology Partner of the AELTC for the past 32-years, IBM has designed, developed, and delivered innovative digital experiences to engage tennis fans around the world. Alexandra Willis, Head of Communications, Content and Digital, AELTC said about the partnership with IBM "We are absolutely delighted to be launching these significant new innovations in partnership with IBM to further enhance the Wimbledon digital fan experience. We know how challenging tennis can be to follow and understand, especially for those who don't follow the sport year-round, and so, by creating these three new features – the IBM Power Rankings, the Pre-Match Insights, and the Personalised Recommendations and Highlights, we hope to make it easier for fans to know who to follow, and to get more value out of their experience with us. Partnering with IBM continues to be a critical part of our strategy to disrupt the traditional perceptions of Wimbledon through innovative and transformative uses of technology and deliver an incredible digital sports experience to fans around the world." Read the release from IBM here.
IBM Launches Enhanced Fan Experience for Wimbledon Tennis Tournament
Analyst Take: Wimbledon brings in fans beyond the sport of tennis, and often, outside of the big names, they don't necessarily know who to pay attention to, who is in form, who is the pundits' pick to win? That's why IBM's partnership with Wimbledon to create an enhanced fan experience is exciting — at least to this tennis fan. IBM has launched three services at Wimbledon 2021, here's a look at each —
IBM Power Rankings with Watson
For starters, the AELTC will leverage IBM Power Rankings with Watson, an AI-powered analysis of player performance focusing on a player's most recent match history, combining statistical analysis, the natural language processing of IBM Watson, and the power of the IBM Cloud to analyze daily performance data, mine media commentary, and measure player momentum tournament to tournament and match to match.
IBM Pre-Match Insights with Watson
Building off the success of Match Insights with Watson, which was used for the first time during the 2020 US Open, Wimbledon's digital properties will feature Pre-Match Insights with Watson 'fact sheet' for every main draw singles match. The AI-generated content will surface player insights to better inform fans ahead of each match. It will present the IBM Power Rankings and it will generate a likelihood to win prior to the match beginning, anticipating the outcome before the first serve is even struck.
Personalized Recommendations and Highlights Reels
Once a fan has worked out who to follow via the IBM Power Rankings, IBM has worked to provide them with additional value through a series of personalized recommendations and highlights reels. These are created through a Rules-Based Recommendation Engine integrated seamlessly across Wimbledon's digital platforms, giving fans the opportunity to engage with more personalized content.
This will feature 'picked for you' recommended players, which enables fans to discover new players by making suggestions based on their current favorited players, the IBM Power Rankings, top players, country, and age. The recommendations will evolve over the course of the tournament and alert the fan to newly recommended players. The recommendation engine also includes smart links to other features such as the IBM Power Ranking Leaderboard and Pre-Match Insight with Watson features. In addition, if fans are registered with myWimbledon, they will receive personalized highlights based on the players they are following.
IBM's Partnership with The Championships at Wimbledon Runs Deep and Continues to Evolve into Providing Exceptional Fan Experiences
IBM has long been a partner with The Championships at Wimbledon; from sponsoring the courtside scoreboards through to providing the tournament's IT services, so these announcements naturally fit within that wider context. IBM has struggled of late with Watson after miss-fires around Watson health. That aside, the partnership with the AELTC gives IBM the unique opportunity to revive the fortunes of their approach to AI in an area where they have proven leadership and experience being involved in other major sporting events at global scale at such events as the US Open and The Masters golf tournaments. Having seen firsthand the support IBM provides to the US Open tennis in 2019, IBM is well within its comfort zone at delivering these fan experiences at scale and has the breadth of solutions to fully support a major sporting event.
As fans return to stadiums across all sports, I expect the experience to change for the positive. Fans are more demanding, and rightly so, of augmented experiences and enriched player and team analytics. Digital transformation is an opportunity for sports teams and tournaments alike to extend and enrich the fan experience and bring new fans into the sport who may never have been exposed to the sport previously.
The three services IBM has launched at Wimbledon 2021 are great examples of how long time and new fans can deepen their enjoyment of the sport and get data driven interactions that extend beyond the in-person experience of watching the tennis live. I believe the growing importance of AI will only become more prevalent in the sports entertainment business and extend from the performance side leveraged by the teams players into delivering augmented reality engagement from fans.
Disclosure: Futurum Research is a research and advisory firm that engages or has engaged in research, analysis, and advisory services with many technology companies, including those mentioned in this article. The author does not hold any equity positions with any company mentioned in this article.
Other insights from Futurum Research:
Microsoft Windows 11 — Focused On Ease, Productivity, And Creativity 
Salomon's Selection Of HPE GreenLake Designed To Aid In Meeting Its Ambitious Sustainability Goal
Oracle Support Rewards Entices Customer Acceleration Of Cloud Journey
Image Credit: PR Newswire
The original version of this article was first published on Futurum Research.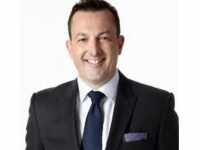 Steven Dickens is Vice President of Sales and Business Development and Senior Analyst at Futurum Research. Operating at the crossroads of technology and disruption, Steven engages with the world's largest technology brands exploring new operating models and how they drive innovation and competitive edge for the enterprise. With experience in Open Source, Mission Critical Infrastructure, Cryptocurrencies, Blockchain, and FinTech innovation, Dickens makes the connections between the C-Suite executives, end users, and tech practitioners that are required for companies to drive maximum advantage from their technology deployments. Steven is an alumnus of industry titans such as HPE and IBM and has led multi-hundred million dollar sales teams that operate on the global stage. Steven was a founding board member, former Chairperson, and now Board Advisor for the Open Mainframe Project, a Linux Foundation Project promoting Open Source on the mainframe. Steven Dickens is a Birmingham, UK native, and his speaking engagements take him around the world each year as he shares his insights on the role technology and how it can transform our lives going forward.