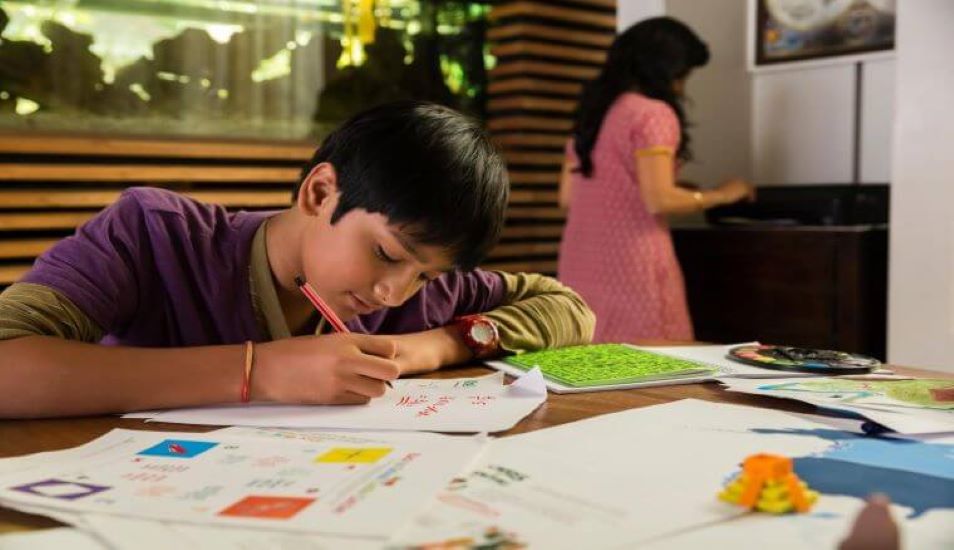 The News: HP recently announced some new efforts aimed at helping students and families as we collectively continue to both work from and learn at home and empowering people with printing capabilities. In mid-June, HP unveiled its HP ENVY 6000 printer series intended to make printing experiences effortless, including sleek, contemporary design, super easy set-up, a smart control panel that lights up when needed, and other key features. The company has also launched also added new content to its BeOnline, Print, Play & Learn, and HP Refresh, offering free online resources to support remote learning on a global basis, and announced HP Turn to Learn, a new program designed to deliver educational content to support both teachers and students. Read the full announcement from HP here.
HP Announces New Efforts Aimed at Helping Students, Educators, Businesses and Families
Analyst Take: The printing industry hasn't been what most would call robust in the past few years — flat is an apt descriptor of the market for the past couple of years. But sometimes it takes something like a global pandemic to turn things around.
It's clear that HP is determined to stay in the game and that innovation and quick thinking are driving change. The company continues to find new ways to both help businesses and employees as they work from home, as well as give an assist to educators and students in innovative, important ways. Here's a look at some of what HP is doing —
HP Turn To Learn Program, HP Donation and Grant Efforts, Launch of New Resources
As part of HP's new effort to help students, educators, businesses, and families, HP has taken some impressive action. For example, HP has partnered with TIME for Kids, Britannica, and NASA on a program called HP Turn to Learn. This consortium is focused on delivering printed curriculum to U.S. school districts.
In addition, HP and the HP Foundation have made a commitment to donate some $8 million in products and grants to support blended learning initiatives and local communities impacted by COVID-19 worldwide. The company has also launched new learning initiatives and online learning resources and some streamlined printers and ink supply offerings. Let's take a look.
Free Printables for Families
One new offering from HP is free educational content that families can print and enjoy together. The Print, Play & Learn option features crafts, activities, and cards for children and parents to print at home. This is helpful, because some recent research shows that in 2019 alone, consumers printed 29 billion pages of educational content.
With more children depending on online education options due to the pandemic, that number has gone up. In fact, a survey showed that 69% of parents said they now print more often than they used to, and 66% said they've been printing a lot of educational content.
Many of us parents are in the middle of summer vacations and anxiously awaiting news about school reopening plans. My guess is that many schools will do a hybrid model, with kids in school several days a week and at home the other days of the week. If that's the case, home-based printers and educational content will continue to be incredibly important. In fact, about 71% of the respondents in the said they plan to keep printing at this rate even after school begins again.
I noted from the HP release that the printable content on HP's Print, Play & Learn includes a bunch of science, technology, engineering, and math (STEM) offerings. Newly released content also includes content from experts on topics like aerodynamics and gravity, science experiments, and even a collection of craft product offerings from Hello, Wonderful, a mom collective. This new and enhanced offering is definitely useful for families, which is clear by the fact that millions of people have downloaded and printed HP's new educational resources in the last couple of months.
New Printers with Family-Friendly Features
Another way HP has helped families in recent months is by offering two new printers with lots of features that make them easy for anyone to use. They include the HP Envy 6000 and the HP Envy 6400 Pro All-in-One printers.
Much like the tech products so many households now rely on, these printers no longer gigantic and ugly, but instead are sleekly designed in white or a light beige color that complements most any décor, whether it's kitchen, home office, or bedroom. They're also easy to use, with a control panel that knows exactly when to light up, and the ability to manage print jobs through HP's app. Whether you're printing, scanning, or faxing with either of these printers, the process has been streamlined to be easy from start to finish.
Another interesting feature recently announced is HP's Instant Ink program, which is designed to help ensure users always have the ink needed to print, with regular shipments of ink available via a reduced price subscription plan tailored to individual usage. I'll confess to being a skeptic when it comes to printer ink, because that's where so many printer companies "get ya" from an expense standpoint. If there's a legit initiative here designed to save all these home-based workers and their families money when it comes to ink supplies, I am wholeheartedly all for it. HP has said many program participants have cut their ink costs in half as a result of this offering and that the subscription plan can be cancelled at any time. Both of HP's new family-friendly printers support this feature.
I like what I see. Not only is HP doing good thing as it relates to the need for printers, ink, and learning resources, the company is doing amazing things with 3D printing as well. We've covered their efforts on that front in recent weeks, and have a market insight report on 3D printing coming out in a few weeks that we hope you'll be on the lookout for, that touches on innovative things HP and others in the 3D category are doing.
Futurum Research provides industry research and analysis. These columns are for educational purposes only and should not be considered in any way investment advice.
Other insights from the Futurum team:
Alphabet Loon Has Largest Deployment To Date In Kenya 
Hansen Provision Release 7.0 Ups Hansen's Native-Cloud And 5G Game
Oracle Announces Its Fully Managed Region Cloud@Customer
Image Credit: HP
The original version of this article was first published on Futurum Research.
Shelly Kramer is a Principal Analyst and Founding Partner at Futurum Research. A serial entrepreneur with a technology centric focus, she has worked alongside some of the world's largest brands to embrace disruption and spur innovation, understand and address the realities of the connected customer, and help navigate the process of digital transformation. She brings 20 years' experience as a brand strategist to her work at Futurum, and has deep experience helping global companies with marketing challenges, GTM strategies, messaging development, and driving strategy and digital transformation for B2B brands across multiple verticals. Shelly's coverage areas include Collaboration/CX/SaaS, platforms, ESG, and Cybersecurity, as well as topics and trends related to the Future of Work, the transformation of the workplace and how people and technology are driving that transformation. A transplanted New Yorker, she has learned to love life in the Midwest, and has firsthand experience that some of the most innovative minds and most successful companies in the world also happen to live in "flyover country."