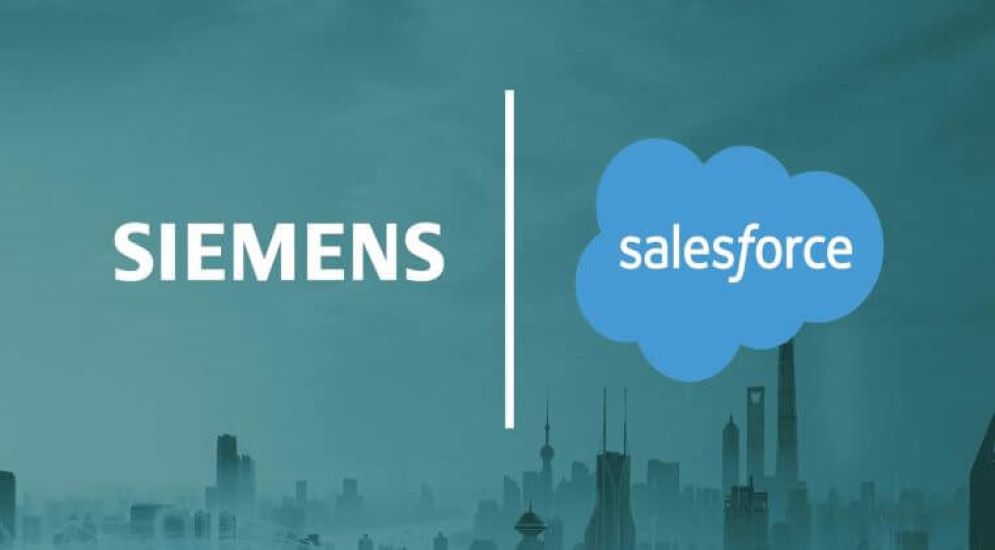 The News: Siemens recently announced a partnership with Salesforce to develop a new workplace technology suite that allows companies to safely send their employees back to work at physical offices. The partnership will combine Salesforce's Work.com, powered by Customer 360, and Siemens' Smart Infrastructure solutions, including Comfy and Enlighted, to orchestrate office processes and provide a safer work environment for employees. Read the press release here.
Analyst Take: One of the biggest challenges enterprises have experienced during the pandemic is how to manage their workforce. At first enterprises had to shift to an all remote workforce. Now, companies are gradually letting some workers come back to the office, but doing so cautiously as sanitation and maintaining a safe office environment are at top of mind. This is where Siemens and Salesforce have smartly come together, Siemens with its roots in industrial solutions and Salesforce with its background in CRM, joining forces to focus on a "touchless office."
I feel these two vendors coming together to allow a safer physical office is a brilliant partnership and will help businesses feel more confident about bringing employees back to work, whether it be at partial or full capacity. For example, the new workplace technology suite allows for mobile employee boarding passes for building and elevator entry, and a safe occupancy management system, which allows employees to reserve conference rooms and desks through Siemen's Comfy app, and then sends alerts as thresholds are reached.
Siemens' IoT solution Enlighted provides occupancy and location data that is aggregated within Comfy, and includes employee check-in and desk and room reservations, which allows users to enhance their manual contact tracing process in Salesforce's Work.com. Note that contact tracing will be an opt-in solution to respect users' privacy. Futurum has done a lot of recent coverage about contact tracing in our research notes and as well as a recent episode of our Futurum Tech Webcast on the topic. You can find that episode here if interested: Contact Tracing App — What Do They Mean for Privacy? Contact tracing is a difficult topic in terms of privacy issues and how well it works, but it might also be an important element of our way out of this pandemic — at least if what's working in other countries is any indicator.
The combination of Siemens bringing its IoT technology to the table with Salesforce's work management is setting up a next generation framework for the future of work. The future of work has been a hot topic amongst vendors the last few years in terms of what it should entail, but it's nice to see two vendors coming together and actually apply existing solutions to accommodate today's workforce needs.
There's no doubt companies want their employees to safely return to work. As a pandemic like this is unprecedented, and scientists come out with changing information about COVID-19 every day, solutions that will enable companies to create a flexible framework for the future workplace is crucial. And to back up their new workplace technology suite, Siemens and Salesforce will first deploy it in their own offices, including Siemens Smart Infrastructure headquarters in Zug, Switzerland, and Salesforce Tower in San Francisco. I am anxious to learn about the results from these first deployments.
Futurum Research provides industry research and analysis. These columns are for educational purposes only and should not be considered in any way investment advice
Other insights from the Futurum team:
Contact Tracing: The Need For Accurate Data Has Never Been Greater
Google, Apple COVID-19 Contact-Tracing Partnership — A Look at the Good and the Bad
Image Credit: Enterprise IoT Insights
The original version of this article was first published on Futurum Research.
Sarah brings 24 years of experience as an industry analyst to the Futurum team. She most recently served as the head of industry research for Oracle. Her experience working as a research director and analyst extends across multiple focus areas including AI, big data and analytics, cloud infrastructure and operations, OSS/BSS, customer experience, IoT, SDN/NFV, mobile enterprise, cable/MSO issues, and managed services. Sarah has also conducted primary research of the retail, banking, financial services, healthcare, higher ed, manufacturing, and insurance industries and her research has been cited by media such as Forbes, U.S. News & World Report, VentureBeat, ReCode, and various trade publications, such as eMarketer and The Financial Brand.