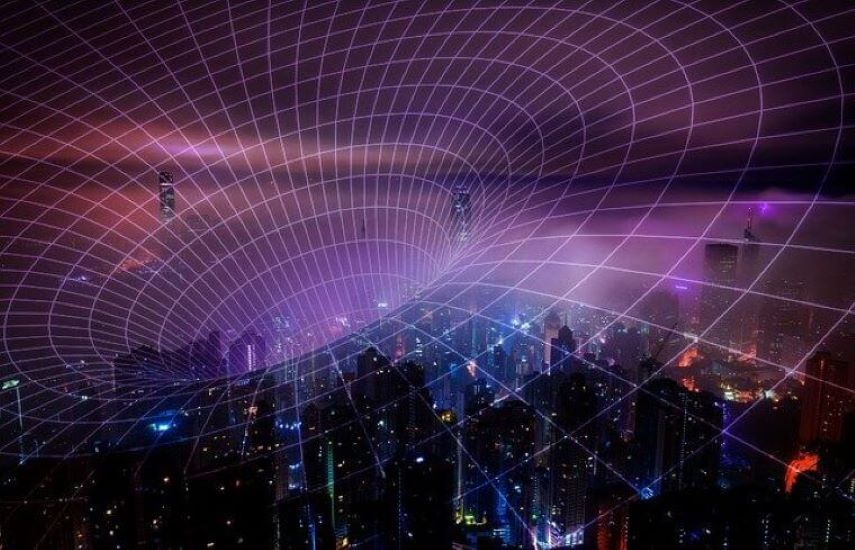 My partner, Daniel Newman, and I discussed the topic of pandemic marketing for Big Tech in a recent episode of the Futurum Tech Webcast and as I thought about that conversation in advance of the show, I had some thoughts on how marketing is changing, and how it must continue to change for Big Tech moving forward.
As we've already been seeing across the industry, we are basically seeing two years' worth of digital transformation in the space of two months. The good news about that is that for industry leaders who are well-managed, they generally manage to emerge even stronger in a relatively short period of time. Remote work and learning, sales and customer service, critical cloud infrastructure, healthy networks, security, connectivity, product innovation — all of these things are happening at warp speed, and that presents some exciting opportunities for Big Tech.
The cancellation of in-person events, upon which tech brands have relied for decades for face-to-face interactions with customers and prospects, as well as to launch new products and services and share exciting company announcements has meant that Big Tech companies have had to make a sharp pivot. With face-to-face meetings and events out of the equation, we are quickly seeing which companies are agile in their marketing operations and which might not be quite so quick to adapt and change. I think it's fascinating to watch, but then, I've been immersed in the business of actual digital transformation for a decade now. Here are some things for Big Tech brands to consider moving forward —
Level Up the Bar on Your Digital Events
If you're going to try and replace your in-person events with digital ones, Big Tech brands need to step up and raise the bar significantly. Boring webinars, presenters who are reading from a script or who don't possess great speaking skills will cause your audience to quickly tune out and turn away. Events scheduled for long periods of time will either be impossible for audiences to attend and/or it will be impossible for you to capture and keep their attention. Digital events need to be dynamic, of short duration, and deliver significant key benefits for those who have tuned in. Short bursts of information, in a contained time period, and then making the sessions available on demand for later viewing or review is important. Delivering a great video experience is also extremely important — and so far, it's mostly not happening. If you're not confident your team can bring the chops necessary to pivot from in-person events to digital ones, work with a vendor partner who can — you'll see the benefit in spades.
Ditch Your Tired Marketing Messaging for Real Comms
Big Tech brands have long relied on marketing message that is often nothing more than repeated thinly-veiled (if veiled at all) sales messaging. In pandemic times, every customer needs to maximize value more than ever before for their technology spend, and they want to work with brands who can deliver on that front. Ditch the sales speak and the canned messaging and learn to speak human to human. Be very clear on value propositions that are able to be immediately realized and provide a service component to ensure smooth launches, seamless integration, and easy adoption throughout your customers' organizations. You'll find that being real in your marketing messaging will make a huge difference when it comes to connecting with customers and prospects, and when you focus on their needs and helping them overcome the very real challenges they're dealing with today, it will likely take your relationships to whole new levels.
Content Strategy Has Never Been More Important — and Rich Media Wins
Content has always been king, now, even more so. Creating content in multiple iterations that is not just one sales pitch after another, is going to be key and making it bite-sized is more important than ever. In addition, in a time where we are all working from home, rich media wins like never before.
Podcasts, webcasts, engaging in well-developed video "fireside chats" featuring real talk about real problems and real solutions, or roundtable discussions that feature SMEs exploring creative and timely technology solutions that work for customers in the trying times we're collectively navigating are incredibly impactful. Likewise, hosting virtual media events can help connect tech journalists, industry influencers, and brand executives in ways that can answer questions, explain technology solutions, and provide relevant industry/client use case examples is next best thing to in person media events.
Email and Social Media Still Reign
Many organizations have been slow to embrace email marketing as part of their marketing strategies, doing only an occasional "email blast" as needed. Smart brands are the ones who have been connecting with their customers and prospects by way of timely, regular email communications, and who have been regularly building their nurture lists. You can't never talk with your customers in one of the most valuable channels there is (email), and then all of a sudden turn to email and hope that it's going to deliver value. If Big Tech brands haven't already gotten serious about embracing the beautiful thing that is regular email communications with customers and prospects, it's definitely not too late to start, but know that it's going to take time and effort in order for it to pay off. But it's worth it.
Social media channels have likewise never been more important, as in person meetings are out and online "touches" are in. For organizations, senior executives and sales teams who never took social media seriously and who have zero online networks, they have a bit of catching up to do. For those of us (brands and individuals), who have been building our networks online and off for a decade or more, we have a serious advantage.
If your organization is lacking social chops, this where the power of tech analysts and influencers becomes even more important. Building relationships with and engaging analysts and influencers to be a part of your brand messaging can help bridge the divide between where you are and where you ultimately need to be as it relates to a social presence.
Stop Advertising, Build Goodwill and Help the Community Instead
Today it seems like every single ad that we see, produced by any company anywhere has the same message: We are all in this together, blah, blah, blah. Consumers are so tired of these ads and "coronavirus emails from CEOs" their eyes are bleeding. Make your product offerings and your brand messaging fit your customer needs right now, not the company's needs.
Build goodwill – your clients and your partners will remember what you did to help them. Here are some examples:
These are but a few examples of Big Tech doing good, building goodwill in the communities they serve and for their customer and partner bases. We will quickly forget the TV spots that we see that all look and sound alike, but chances are good we will all remember the companies who stepped up when it was needed most, and who helped everyone along the way. Those are the Big Tech brands we all want to work with — in pandemic times and beyond.
The Time to Adjust Big Tech Marketing is Now
It's probably clear that I come all the way down on the side of Big Tech brands pivoting their marketing efforts sooner rather than later. We have been preaching about digital transformation around here for a very long time, and there is no longer a runway for this. The brands who will thrive during and beyond a pandemic are the ones who can adjust, embrace a new way of doing things, be creative, partner with the right people, be they vendor partners, industry analysts, or tech influencers — or all of them, be honest and transparent with their customers, reach them by way of valuable channels like email and social media, and do good wherever possible.
Want to check out our Futurum Tech Webcast on this topic? You can watch it here or grab the audio version here.
Futurum Research provides industry research and analysis. These columns are for educational purposes only and should not be considered in any way investment advice.
Read more analysis from Futurum Research:
Think 2020: IBM Goes Vertical With The Financial Services Ready Cloud 
THINK 2020: IBM Unleashes Red Hat And Partner Ecosystem To Power 5G Edge Innovation
Intel 5G And Edge Updates: An Executive Discussion With Lynn Comp 
The original version of this article was first published on Futurum Research.
Shelly Kramer is a Principal Analyst and Founding Partner at Futurum Research. A serial entrepreneur with a technology centric focus, she has worked alongside some of the world's largest brands to embrace disruption and spur innovation, understand and address the realities of the connected customer, and help navigate the process of digital transformation. She brings 20 years' experience as a brand strategist to her work at Futurum, and has deep experience helping global companies with marketing challenges, GTM strategies, messaging development, and driving strategy and digital transformation for B2B brands across multiple verticals. Shelly's coverage areas include Collaboration/CX/SaaS, platforms, ESG, and Cybersecurity, as well as topics and trends related to the Future of Work, the transformation of the workplace and how people and technology are driving that transformation. A transplanted New Yorker, she has learned to love life in the Midwest, and has firsthand experience that some of the most innovative minds and most successful companies in the world also happen to live in "flyover country."