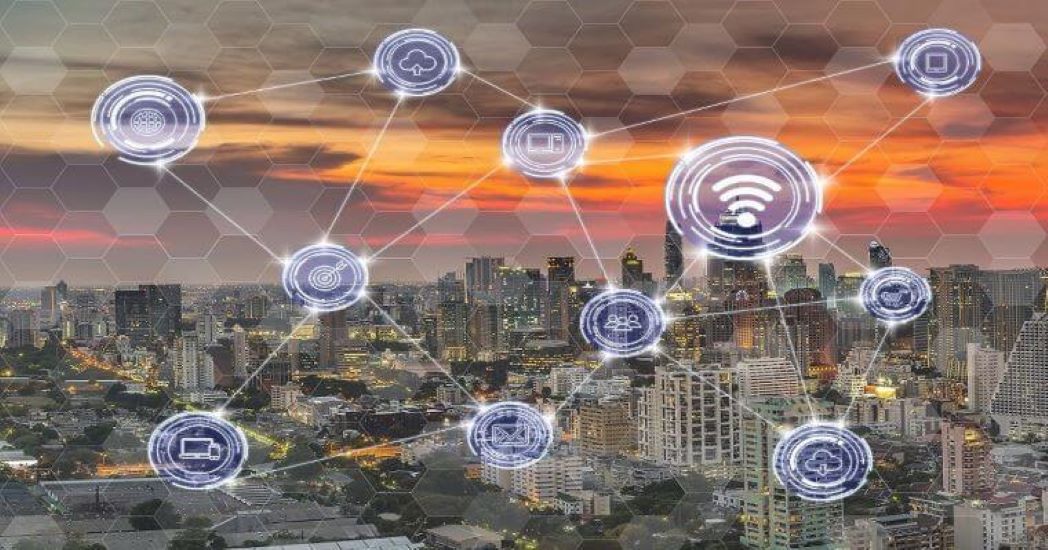 The News: Aexonis was founded to take the complexity out of deploying the Internet of things (IoT) and bridge the gap between a growing list of disparate IoT applications, network access technologies, and connected devices. As part of the AQSACOM organization, the company's mission is to enable a broader set of IoT mediation, management, and data security while providing a new open architecture to allow these devices, access technologies, and applications to internetwork with each other and deliver the next level of IoT intelligence. To fulfill its mission, the Aexonis CemTore portfolio was developed as an open, virtualized mediation and management software suite targeted at minimizing uncertainty and complexity in IoT deployments. Read more about Aexonis here.
Aexonis CemTore Targets Overcoming Major Enterprise IoT Barriers
Analyst Take: A great deal of industry attention is directed to the market potential of IoT, particularly in the enterprise space, which was originally expected to grow to over 5.8 billion endpoints by the end of 2020. In all probability, the ongoing global COVID-19 pandemic crisis will alter such expectations, which is one of the reasons the Aexonic CemTore portfolio caught my attention.
Once the COVID-19 crisis subsides and IoT supply chains and ecosystems return to relative normalcy, the enterprise IoT business case will remain challenging, particularly in areas such as implementing secure and mass-scale management of IoT networks. In the enterprise space, I believe the transition from rudimentary machine-to-machine (M2M) connectivity to robust intelligent IoT networking will require a comprehensive approach in planning, design, and implementation in order to successfully streamline and scale new enterprise IoT applications and services.
The Challenge — CSPs Struggle to Meet Enterprise IoT Needs
Communications service providers (CSPs) in particular are struggling to develop and deliver multi-tenant digital platforms that address enterprise IoT requirements on a per industry vertical and per application basis. That said, there are specific verticals that appear better suited for CSPs to target directly with their IoT service packages, such as connected car, smart cities, and data/analytics-as-a-service (DaaS, AaaS) enabling network slicing/microservices for some Industrial Internet applications.
For example, offering low-latency 5G connectivity underpins CSP ability to support the media content delivery, enhanced cellular triangulation, C2X pre-integration (through car manufacturer alliances), and virtual SIMs key to driving connected vehicle IoT use cases. As a result, I expect CSPs to leverage their high-density fixed and mobile presence in urban environments, particularly in the Asia-Pac and EMEA regions, to target smart city opportunities with service bundles that include security, smart grid, analytics-driven traffic management, and smart lighting capabilities that improve citywide finances and operational efficiencies.
However, beyond addressing a limited set of verticals that align to their built-in network connectivity strengths, challenges for CSPs remain. I do not anticipate CSPs being able to meet the management and scaling requirements of a broad array of verticals, all with distinctly different business case and networking requirements.
As a result, I expect Aexonis, as a supplier developing and tailoring solutions aimed at fulfilling the unique needs of individual industry verticals, is strongly positioned to capitalize on burgeoning enterprise IoT demand. In particular, the Aexonis CemTore portfolio is designed to enable customers to blueprint their IoT plans with a clean sheet, combining their preferred access methods, devices, and applications.
As a parallel, private LTE/5G networks are rapidly growing, projected to grow at around 20% CAGR to about $10 billion in 2025 (according to Mobile Experts), and the private enterprise IoT market is logically poised to take off. In order to meet their top-priority business objectives, including time-to-market, quality of service (QoS), and security considerations, the critical mass of organizations ready to implement their own private enterprise IoT network is expanding. Few enterprises can afford to wait for CSPs to develop platforms that may or may not fulfill their unique enterprise IoT demands, especially in the area of providing unified management and mediation, which is key to reducing deployment complexity and scaling costs.
Aexonis CemTore is Purpose-Design for Open Source Enterprise IoT Environments
That's where the Aexonis CemTore portfolio comes in. To meet this burgeoning enterprise demand for holistic intelligent IoT solutions, Aexonis developed its CemTore platform. Aexonis' CemTore is designed as an open, virtualized mediation and management software suite targeted at minimizing uncertainty and complexity in IoT deployments. The CemTore suite delivers improved intelligence through the unified, multi-threaded management of disparate applications and devices, essential to securely scaling millions of devices and IoT edge services. To further streamline implementation, Aexonis CemTore complies with multi-jurisdiction regulatory and cyber intelligence mandates.
The Aexonis CemTore suite leverages the company's Interoperability Center of Excellence in Paris, assuring industry standards — such as LoRaWAN, NB-IoT/LTE-M, WiFi, and Bluetooth — are aligned to ease adoption in challenging IoT environments. For example, Aexonis is supporting LoRa (Long Range) Alliance open standards, aimed at accelerating deployment of Low Power Wide Area Networks (LPWAN) IoT capabilities through interoperability certification across the LoRA Alliance's vast 500+ membership. LoRaWAN technology uses open source code to ease the connection of sensors, gateways, machines, devices, animals, people, etc. wirelessly to the cloud and operates across unlicensed spectrum in different frequency bands in different regions to lower costs.
Through its CemTore portfolio, I foresee Aexonis swiftly taking advantage of the vast potential of the enterprise IoT market. After navigating the uncertainties of the ongoing COVID-19 pandemic crisis, Aexonis wields the sales and marketing opportunity and intelligent IoT mediation and management platform to enable any size or type of enterprise and organization to cost effectively streamline and unify management of their own IoT network.
Futurum Research provides industry research and analysis. These columns are for educational purposes only and should not be considered in any way investment advice.
Other insights from Futurum Research:
AQSACOM Shows Why Lawful Cyber Intelligence is Top Priority for 5G World
Qualcomm's New 212 LTE IoT Modem Brings Extreme Power Efficiency for Narrow Band IoT Applications
Powering the New Normal with SAS and the AIoT – Futurum Tech Podcast Interview Series
Image Credit: TheInternetofThings.Report
The original version of this article was first published on Futurum Research.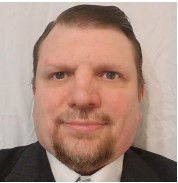 Ron is an experienced research expert and analyst, with over 20 years of experience in the digital and IT transformation markets. He is a recognized authority at tracking the evolution of and identifying the key disruptive trends within the service enablement ecosystem, including software and services, infrastructure, 5G/IoT, AI/analytics, security, cloud computing, revenue management, and regulatory issues.