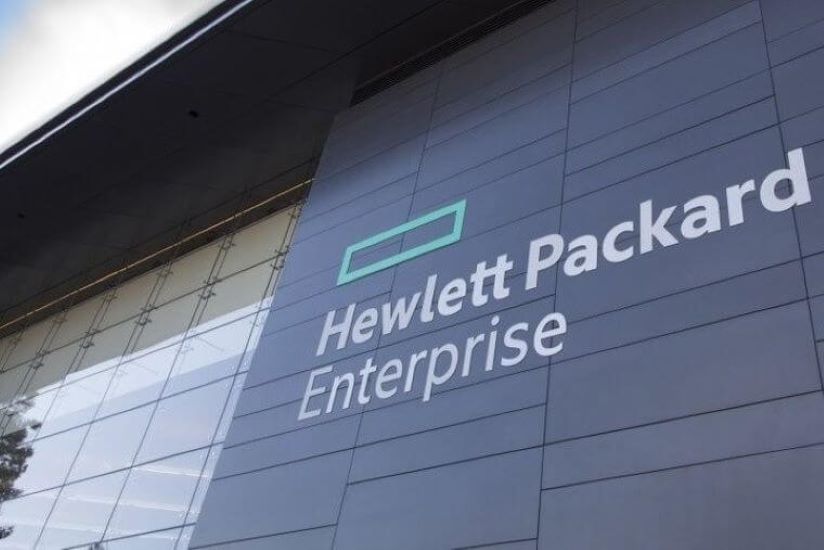 The News: HPE announced a new compact hyperconverged infrastructure (HCI) that is designed to be deployed simply and quickly, wherever distributed edge, virtual desktops, and all-in-one HCI solutions are needed. The HPE SimpliVity 325 takes full advantage of the latest AMD EPYC high-core count processors to potentially deliver twice the desktop density vs. alternate offerings. A new choice for distributed enterprises looking for an intelligent edge solution, the debut of the HCI model is targeted at virtual desktop use cases, seeking to provide hyper-efficiency in a proven hyperconverged solution to knowledge workers at remote sites or in space-constrained locations. Read the full announcement from HPE.
HPE's SimpliVity 325 Answers Urgent Enterprise HCI Demands during COVID-19 Crisis
Analyst Take: HPE is capitalizing on exceptional market timing with the launch of its new HPE SimpliVity 325 product. The global COVID-19 pandemic crisis is forcing enterprises to spin up and scale remote workforces in brief time under emergency-style circumstances. The unfolding situation is putting an immense strain on enterprise IT financial and network resources, including especially hyperconverged infrastructure (HCI) applications.
HPE's SimpliVity 325, using the latest AMD EPYC high-core count processors, enables HPE to claim breakthrough scaling and cost benefits that directly address rapidly emerging enterprise HCI needs. For starters, the company asserts HPE SimpiVity 325 doubles the number of virtual desktops per server and halves costs per remote worker all in a one rack unit (RU) model that is purpose designed for rapid scaling of remote workforces and space-constrained locations.
HPE needed to introduce HPE SimpiVity 325 to fill the low-end gap of the HPE SimpliVity portfolio, ensuring swift integration with existing HPE SimpliVity 380 and 2600 models. Today enterprises deploy the HPE SimpliVity portfolio in data centers and the edge to fulfill their virtual desktop infrastructure (VDI), top-tier application support, and data protection requirements. HPE touts 26% of its worldwide enterprise customers run HPE SimpliVity for their virtual desktop infrastructure requirements, delivering consistent desktop experiences across the entirety of the workforce, particularly in supporting top-priority applications like Microsoft Office, Excel, PowerPoint, Outlook, and Acrobat.
HPE's SimpliVity 325 Allows HPE to Tout Key Differentiation in HCI Landscape
HPE is promoting adoption of HPE SimpliVity 325 by major enterprise customers VDI, a European retail grocery chain, and Pitt Ohio, establishing immediate sales and marketing credibility. For HPE, the new SimpliVity 325 deals are critical in capturing mind and market share in the hotly contested HCI market segment where HPE's main rivals include Nutanix, Cisco, Dell EMC, VMWare, and NetApp.
Through the HPE SimpliVity 325 launch, HPE is better positioned to challenge Nutanix's declaration of leading the HCI market sweepstakes. For example, HPE's assertion of halving costs per remote worker (50%) directly counters Nutanix's prior claim of HCI solutions reducing enterprise VDI costs by up to 60%. Now enterprises have increased leverage in driving down HCI/VDI costs in meeting their rapid IT buildout mandates throughout the ongoing COVID-19 crisis.
Cisco's vast enterprise channel presence powers adoption of its Cisco HyperFlex and HyperFlex Edge solutions, easing integration across the full range of deployment requirements. HPE's SimliVity 325, through its immediate compatibility with existing HCI products and agile design, directly addresses enterprise demand for integration ease with existing HCI and IT implementations, allowing HPE to more directly challenge Cisco in this key selection criteria.
The HPE SimpliVity 325 launch is enabling HPE to diligently capitalize on surging enterprise demand for more cost-effective, scalable HCI solutions, especially for their VDI applications, in coping with the COVID-19 crisis. As a result, HPE's SimpliVity 325, through straightforward cost savings, scaling, and ease-of-integration differentiators, is poised to play a key role disrupting in the HCI market throughout the remainder of 2020.
Related insights from Futurum Research:
HPE is Executing its Strategy Well Despite Mixed Q1 Earnings
HPE Reveals Its Plan to Support Customers in the Wake of COVID-19
HPE's ODIM aims to Simplify 5G Deployments with Open Source, Vendor Neutral Software
Image Credit: eWeek.com
The original version of this article was first published on Futurum Research.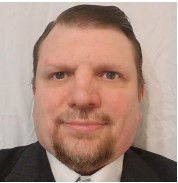 Ron is an experienced research expert and analyst, with over 20 years of experience in the digital and IT transformation markets. He is a recognized authority at tracking the evolution of and identifying the key disruptive trends within the service enablement ecosystem, including software and services, infrastructure, 5G/IoT, AI/analytics, security, cloud computing, revenue management, and regulatory issues.