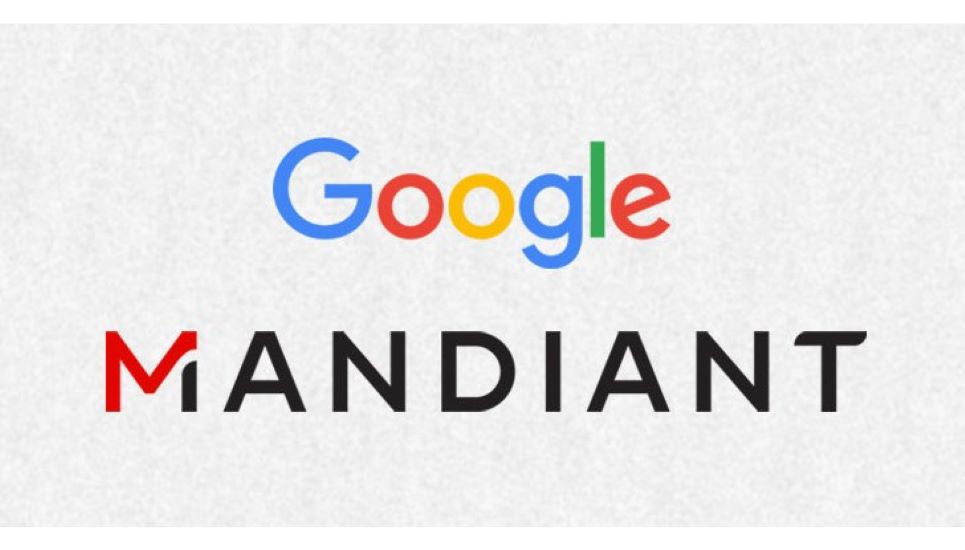 The News: Google announced that it is acquiring leading security player Mandiant to strengthen its security portfolio which should help it gain cloud market share against key rivals in the future. Read the full Press Release from Alphabet here.
Google Acquires Mandiant, Strengthening its Security Portfolio and Hoping to Snag Cloud Share
Analyst Take: Google's acquisition of Mandiant is an excellent — and not all that surprising — move by Google for a couple of reasons. First and foremost, Google Cloud is the number three player in the $180 billion cloud market with 10% market share, lagging quite a bit behind Microsoft Azure at 21% and AWS at 33%. We think it's safe to say that Thomas Kurian and his team at Google Cloud would like to change that.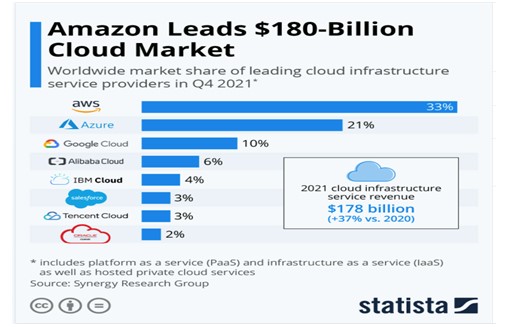 Image Credit: Statista
Equally relevant is the fact that part of any cloud provider's ability to effectively woo enterprise clients is the ability to offer serious capabilities as it relates to cybersecurity. Security has never been more important, especially to the enterprise customer, than it is today. The acquisition of Mandiant significantly beefs up Google Cloud's security offerings and allows the company to build cloud-native security with an end-to-end security operations suite into the very foundation of its technology.
Kurian mentioned a couple of years ago that Google Cloud said the company was targeting retail, healthcare, financial services, media and entertainment, and manufacturing industries, a strategy similar to its rivals. Competing for customers against two much bigger cloud providers, in highly regulated industries like healthcare and financial services, means that you've got to bring security chops to the table.
How Google's Mandiant Acquisition Will Enhance Google Cloud's Existing Security Competencies
Google's Mandiant acquisition will add to and amplify Google's existing security competencies that already include malicious content (VirustTotal), enterprise zero trust (BeyondCorp), cloud native SIEM (Chronical), security analytics and SOAR (Siemplify) and more. Mandiant brings with it exceptional capabilities such as attack surface management (ASM), managed detection and response (MDR), contextual threat intelligence and more. As an example of Mandiant's (known as FireEye until about a year ago), prowess as it relates to threat detection, the company was responsible for uncovering the SolarWinds hack.
Automation capabilities are key here. Mandiant Advantage, Mandiant's managed multi-vendor XDR platform, provides extended detection and response and collects and automatically correlates data across multiple layers of the stack. This includes cloud, endpoint, email, and beyond. With the rapid increase in occurrences of and sophistication of cyberattacks, for which there is no end in sight, combined with the reality of IT operations facing a dearth of highly skilled tech talent, automation is and will continue to be a key part of the value prop when it comes to not only security solutions but also cloud vendor partners. Mandiant not only brings automation and response, but also provides advisory services, threat detection, managed defense, testing, validation, and more, seriously enhancing Google Cloud's capabilities overall.
Over the last several years, we've seen the top independent software vendors (ISVs) and cloud service providers (CSPs) acquire leading cloud-based departmental (e.g., human resources, etc.), business management (e.g., ERP) and vertical applications with hopes of weaving in artificial intelligence into every area of the organization to help optimize operations. Oracle acquired leading cloud-based ERP property NetSuite in 2016. Oracle also confirmed plans in late December of 2021 to acquire Cerner Corp., a leading EHR software vendor, for $28.3 billion, and that deal is expected to close sometime this year pending regulatory approval. In April of 2021, Microsoft acquired Nuance Communications (cloud-based clinical intelligence for healthcare providers) and SAP acquired Concur Technologies (expense management) in 2014, to name just a few.
As we discussed earlier, companies in the aforementioned industries are subject to strict government regulations (e.g., HIPAA, GLBA, PCI DSS, GDPR, etc.) and are looking for providers with best-in-class solutions and competencies. Mandiant delivers on that front in myriad ways. For example, Mandiant's threat intelligence team is consistently monitoring groups such as UNC 2452 and UNC 1878 and studying their trade craft. Unit 1878 was targeting healthcare organizations with ransomware attacks during the pandemic.
Don't Say the "M" Word
It's impossible to cover the news of the Google Mandiant acquisition without saying the "M" word — as in Microsoft. Reuters reported in early February that Microsoft was in talks with Mandiant, which no doubt lit a fire under Kurian and team. Microsoft has made no bones about the fact that it will spend significantly on cybersecurity over the next five years and while the Mandiant deal got away, we'll no doubt hear more from Microsoft on that front in the coming months.
Bottom line, this was a smart move by Google Cloud all the way around. Microsoft and AWS are formidable adversaries, by any measure. Will this acquisition be enough on its own to snag significant market share from either of these cloud vendors? Doubtful. But will it open more enterprise doors for Kurian and Google Cloud? Probably so. Definitely something we'll be keeping an eye on.
Disclosure: Futurum Research is a research and advisory firm that engages or has engaged in research, analysis, and advisory services with many technology companies, including those mentioned in this article. The author does not hold any equity positions with any company mentioned in this article.
Other insights from Futurum Research:
Qualcomm and Google Cloud Collaborate on Neural Architecture Search (NAS) to Power Connected Intelligent Edge 
Talking AMD, Honeywell, Qualcomm, and T-Mobile Earnings and AWS and Google Cloud Performance – The Six Five Webcast
Google Cloud Next '21: More Mature, Transformational, and Sustainable
Image Credit: The Hacker News
The original version of this article was first published on Futurum Research.
Shelly Kramer is a Principal Analyst and Founding Partner at Futurum Research. A serial entrepreneur with a technology centric focus, she has worked alongside some of the world's largest brands to embrace disruption and spur innovation, understand and address the realities of the connected customer, and help navigate the process of digital transformation. She brings 20 years' experience as a brand strategist to her work at Futurum, and has deep experience helping global companies with marketing challenges, GTM strategies, messaging development, and driving strategy and digital transformation for B2B brands across multiple verticals. Shelly's coverage areas include Collaboration/CX/SaaS, platforms, ESG, and Cybersecurity, as well as topics and trends related to the Future of Work, the transformation of the workplace and how people and technology are driving that transformation. A transplanted New Yorker, she has learned to love life in the Midwest, and has firsthand experience that some of the most innovative minds and most successful companies in the world also happen to live in "flyover country."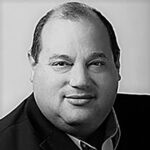 Michael Diamond is an industry analyst and foresight professional with 25 years of experience in the IT channel and market research industry. He is a route-to-market expert covering desktop and mobile devices, collaboration, contact center, ProAV, data center infrastructure, and cybersecurity. Prior to joining Futurum Research, Michael worked for The NPD Group as the sole industry analyst covering indirect channels, cybersecurity, SMB and vertical market trends, data center infrastructure (e.g., enterprise storage, servers, networking), ProAV and PCs. He has been quoted by media outlets such as Bloomberg, Kiplinger, TWICE, OPI (Office Products International), Apple World today, Dark Reading, Enterprise Storage Forum, Credit-Suisse, Footwear News, CRN (Computer Reseller News), Channel Futures and Into Tomorrow.  Michael has presented at myriad events including The Channel Company's Xchange, The Global Technology Distribution Council's summit, SMB TechFest and more.