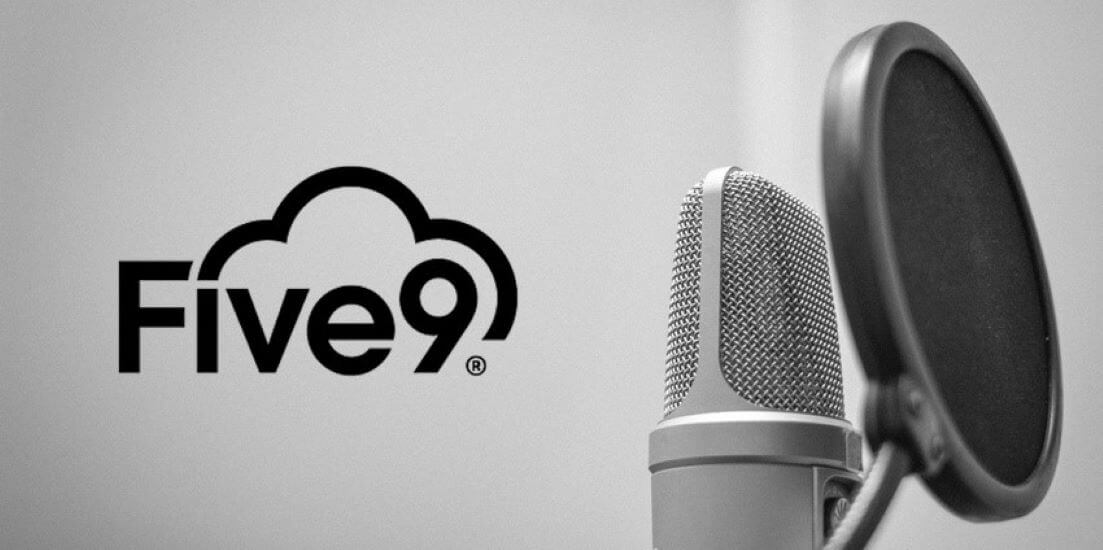 The News: Five9 announced a new capability this week designed to help businesses bring their self-service experiences to life with synthetic voices. Five9's Virtual Voiceover uses life-like conversational AI synthesized from human voices. The new capability will be available to Five9 Inference Studio 7 users for no additional cost. Read the full press release from Five9 here.
Five9's Virtual Voiceover Brings Self-Service Experience to Life with Synthetic Voices
Analyst Take: We've all experienced a customer service robot that is supposed to help but doesn't really and eventually ends up causing even more customer frustration. You're nodding about now, I know it. It's happened to us all, and probably with increasing regularity as organizations embrace automation technology in both back and front of the house operations. But there's often a downside to relying on technology solutions that somehow manage to get it kind of right, but not quite.
For a consumer, that can be especially frustrating. Getting caught in a web of menus and dealing with a robotic voice often repeating the same message over and over can be grating — and potentially damaging to the relationship between company and customer. And while hiring voiceover actors to read from a script to create recordings to make a menu voice "less-robotic" might seem like a viable solution, there are myriad reasons why that doesn't work for all companies, not the least of which is the fact that it can be cost prohibitive for many. That's why this new offering — Five9's Virtual Voiceover — is so promising.
Five9's Virtual Voiceover is designed to bring self-service experiences to life with synthetic voices that are indistinguishable from human voices, Five9 is unlocking the potential for better customer contact center experiences. And the best part? It's customizable to each brand. In Studio 7, brands can select a voice from a menu of synthetic voices that best fits their brand identity, and type prompts into the Intelligent Virtual Agent (IVA) task flow. The audio stream is created in real time allowing for quick, agile adjustments as needed. These capabilities will minimize the time and money traditionally spent on voice actors to read an IVA script.
Five9 also announced that customers will have the ability to work with their partner WellSaid Labs to create custom voice avatars based on existing voice talent like a company spokesperson. Imagine calling Progressive Insurance and the menu operator is Flo from the commercials — pretty neat idea, right?
Five9 Realizes the Potential is Unlimited for Customer Service
I've been tracking Five9 for a while now and continue to be impressed with what I see as a commitment that resonates at every level throughout the organization to helping clients deliver the utmost in customer service and experiences. Bringing self-service experiences to life with synthetic voices will go a long way toward transforming the contact center, and it couldn't have happened at a better time as businesses deal with a talent shortage and increasing demand for better customer service. Five9's Virtual Voiceover opens the door to a digital workforce that could quite likely revolutionize customer experiences.
Digital channels get a lot of hype and attention for customer experience. There are a host of tools and technologies aimed at helping brands improve interactions on digital channels and yet voice channels are routinely left out. Five9 is changing the game by applying those same technologies to voice channels and I am here for it. Studio 7 is only available in a limited capacity right now but will be released fully in early 2022. It should definitely be worth considering for any organization focusing on taking their customer service experiences to the next level.
Disclosure: Futurum Research is a research and advisory firm that engages or has engaged in research, analysis, and advisory services with many technology companies, including those mentioned in this article. The author does not hold any equity positions with any company mentioned in this article. 
Other insights from Futurum Research:
Making Markets EP9: Five9 CEO Rowan Trollope on the End of the Zoom Deal, and How Five9 Plans to Move Ahead and Continue Its Strong Growth
Five9 Announces Updates to Practical AI Solutions for Low-Code Developments for Contact Centers
Image Credit: CX Today
The original version of this article was first published on Futurum Research.
Shelly Kramer is a Principal Analyst and Founding Partner at Futurum Research. A serial entrepreneur with a technology centric focus, she has worked alongside some of the world's largest brands to embrace disruption and spur innovation, understand and address the realities of the connected customer, and help navigate the process of digital transformation. She brings 20 years' experience as a brand strategist to her work at Futurum, and has deep experience helping global companies with marketing challenges, GTM strategies, messaging development, and driving strategy and digital transformation for B2B brands across multiple verticals. Shelly's coverage areas include Collaboration/CX/SaaS, platforms, ESG, and Cybersecurity, as well as topics and trends related to the Future of Work, the transformation of the workplace and how people and technology are driving that transformation. A transplanted New Yorker, she has learned to love life in the Midwest, and has firsthand experience that some of the most innovative minds and most successful companies in the world also happen to live in "flyover country."