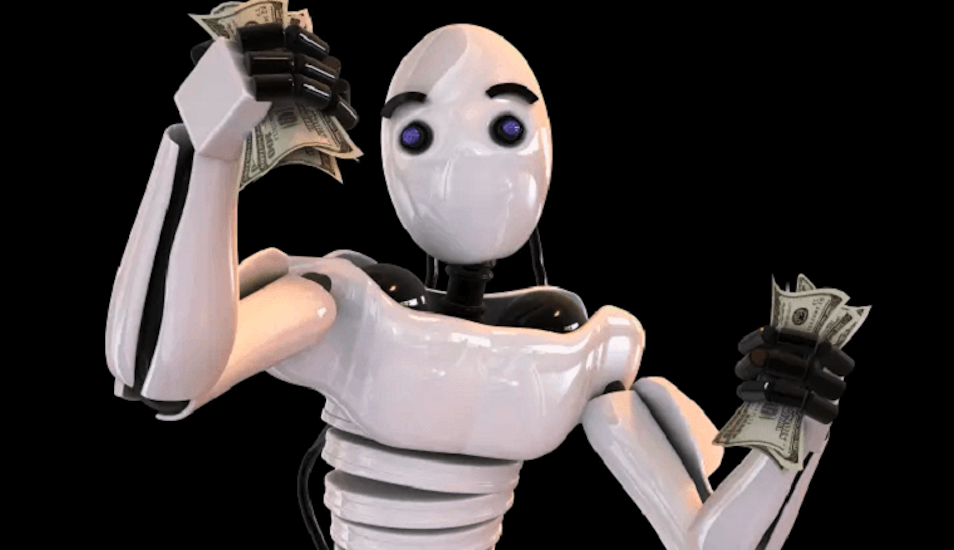 The News: Ex-DeepMind Researchers have launched EquiLibre, with a view toward shaking up existing algorithmic methods of choosing stocks and crypto products. Three former researchers from DeepMind are developing methods that use AI and reinforcement learning to help financial traders hone their craft and improve their investment decisions. Read the full story about the AI development work being conducted by EquiLibre on the CNBC.com website.
Ex-DeepMind Researchers Launch EquiLibre to Give Stock and Crypto Traders an Edge Using AI
Analyst Take: The news of three ex-DeepMind researchers launching EquiLibre was of special interest when I came across the news today, largely because the use of AI in stock and crypto trading is something I think we'll be talking about and thinking about a lot in the coming months. When it comes to the buying and selling of stocks and crypto today, traders are already well-versed in using a wide range of algorithmic mechanisms to complete their transactions for clients.
But taking those methods even further using AI is the mission of EquiLibre Technologies, a Czech Republic-based startup that was created earlier this year by three former engineers and scientists who worked on Alphabet Inc.'s DeepMind project.
The ex-DeepMind focused trio, EquiLibre co-founders Martin Schmid, Matej Moravcik, and Rudolf Kadlec, also previously worked in research at IBM, where Schmid and Moravcik co-authored both DeepStack, which was the first AI to beat professional players in no-limit poker, and Player of Games, which was the first AI to achieve strong performance in both perfect and imperfect information games.
Why the Use of AI in Financial Markets is Both Compelling and Concerning
We see the eye-opening synergies here in their approach – the tremendous amount of data available for an AI engine to chunk through is what would make the potential trading of stocks and crypto using AI so compelling in the financial markets.
AI is being used in many fields today, from healthcare to science, from industrial manufacturing to robotic welding and much more, but this new effort by EquiLibre is intriguing for its even deeper reach in working to bring AI to stock and crypto to battle other existing technologies.
Of course, the discussions about good AI and bad AI and the potential risks of AI continue to arise whenever AI is mentioned in new use cases. AI is incredibly ground-breaking in a wide range of industries, but with critical data security and data privacy concerns being tantamount for every company, government, and person, these concerns must be addressed and built in to any stock or crypto trading mechanisms and technologies.
Finding new and better ways to trade stocks more efficiently is not a new goal. You could paper all of Wall Street with the history of press announcements for new tools that will give traders an edge. Yet some will continue to try despite the odds – the reward is simply too appealing. Such is the mission of EquiLibre's team.
Technologies Like This Are Already in Use
We believe that AI certainly has an important role to play here, and the millisecond speed at which equity trading happens today requires it. And reinforcement learning is an attractive candidate technique to use here to reward algorithms as they correctly recognize profit-enhancing signals.
The famed Medallion Fund, from quantitative hedge fund Renaissance Technologies, already uses technologies like this today alongside other techniques.
We think that the comparison to Renaissance may be particularly apt. The firm famously poached many IBMers, especially those with speech cognition expertise. All three ex-DeepMind EquiLibre co-founders have a similar pedigree, having been part of the IBM Watson research team before DeepMind.
But what differentiates competitor Renaissance is not just a stock-picking algorithmic edge, it is the entirety of their petabyte-scale big data platform, robust risk management, and battle-hardened post-trade processing systems. Those are capital-intensive investments that are difficult to test except in live markets. It is not expertise that EquiLibre's co-founders have today, so it will be something to watch carefully.
Could Cryptocurrency Markets Be the Key to EquiLibre Success?
While EquiLibre has its work cut out for the company in equities, we believe that cryptocurrency markets may prove more promising. They are more nascent and the opportunity to generate alpha is greater. While the markets are rapidly growing, they are still too immature for many of the large established hedge funds to meaningfully participate. It is potentially a highly attractive pond for a new AI-enabled fund: big enough to make real money, too small to invite competition.
The crypto market continues to see new players coming into the space, including big players such as Amazon, Andreessen Horowitz, Mastercard, NCR and Fiserv over the last 18 months alone.
Our take is that if the EquiLibre co-founders do succeed in creating an AI engine that can profitably trade stocks or cryptocurrencies, we expect the company's future will not be as a standalone operation. Instead, it might be snapped up by another company that is much larger – and with more capital to deploy. And that potential company will be just as excited about having a new profit-generating strategy as they will about bringing on board three talented employees who could create even more value.
Ultimately, if EquiLibre makes it all work, there could be quite a line in waiting of potential suitors for the company, including hedge funds and market makers such as Point72 Asset Management, Citadel Securities, and others who have already dipped their toes into this world.
We believe that this team has the right stuff for this work, and that it will be interesting to see where it goes and how it progresses.
Disclosure: Futurum Research is a research and advisory firm that engages or has engaged in research, analysis, and advisory services with many technology companies, including those mentioned in this article. The author does not hold any equity positions with any company mentioned in this article.
Analysis and opinions expressed herein are specific to the analyst individually and data and other information that might have been provided for validation, not those of Futurum Research as a whole.
Other insights from Futurum Research:
Cross River Bank Raises $620 Million in a Move that Will Prove to be a Catalyst for Embedded Crypto
$600+ Million Crypto Hack May Be the Largest Hack Yet
Breaking Down President Biden's Executive Order Focused on the Crypto Sector
Image Credit: Getty Images
The original version of this article was first published on Futurum Research.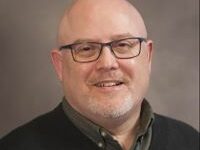 Todd is an experienced Analyst with over 21 years of experience as a technology journalist in a wide variety of tech focused areas.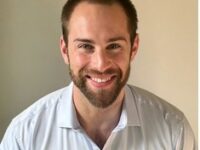 Jared is an Analyst in Residence at Futurum Research, where he helps guide our practice in all things Web3, the Metaverse, and cryptocurrencies so as to help business leaders understand how they work, why they matter, and how they can not only get involved, but become market leaders along the way.
Jared previously co-founded and served as President and Board Member of Triple Point Liquidity, a blockchain-based fintech startup serving alternative asset managers, their investors, and fund administrators. Prior to Triple Point, he held multiple roles at IBM including leading Digital Assets at IBM Blockchain, leading corporate development for Industry Platforms, and founding Watson Risk & Compliance.
Jared is author and podcast co-host at Fat Tailed Thoughts and serves as a trustee for The Williams School.
Jared holds an AB from Dartmouth College.