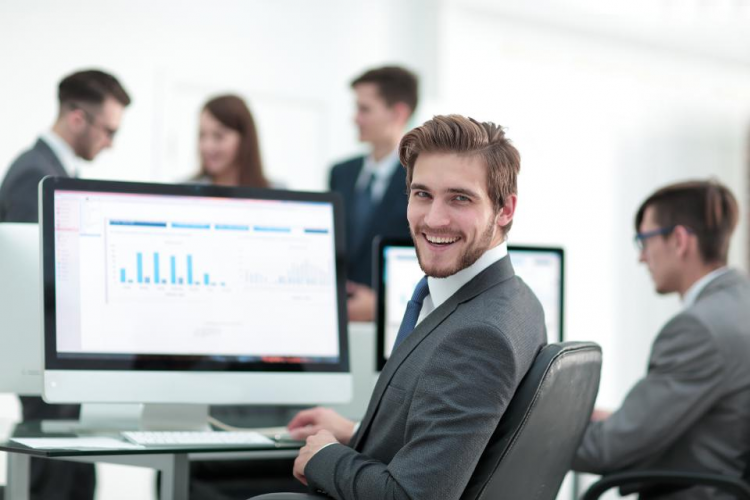 When it comes to business, data is everywhere. All parts of a business from innovation to marketing produce data and sometimes in huge quantities. In a world where the customer experience reigns supreme, the IoT is front and center and AI is set to change business altogether, data is the backbone. How is your company going to deal with all this new information – as quick as your competition? There are a few data job openings you need to fill.
You need an executive focus and you know what will come in handy? A Chief Analytics Officer. Yes, a CAO. It's no longer acceptable to split the data management job between departments. It leads to silos and honestly, it doesn't work. How many organizations have you seen where the data initiatives have failed? It happens all the time and a CAO could be start of the solution. But it doesn't stop at a CAO. Businesses may have data scientists and engineers who help build and collect data, but an analytics translator helps companies achieve real impact.
Depending on where your organization is at with its analytics strategy you may or may not have considered appointing or have appointed one or more of these roles. If you haven't, let's discuss why these data job openings are vital to the success of your company.
Data Job Openings that Are Tailored to Your Needs
Believe it or not, each organization is different when it comes to IT needs. Although the goals to succeed are the same, each organization has a different culture, business strategy, and mission statement. Your data job openings are no different and if I was in your shoes I'd use it to my advantage. Due to the nature of the role, CAOs and analytics translators can be tailored to your exact needs.
Do you need an individual to head up a completely new data analytics department? Or, maybe you need someone to come supervise over what is already there. Also known as "made to order" positions, CAOs and analytics translators will have different duties and responsibilities within each organization. The beautiful part is this: it takes creativity and innovation to survive the rat race that is technology. It is only right that the positions you create are innovative and flexible as well. Like I've discussed before, these positions are sure to bring value to your business.
The Sole Focus is Data Analytics
How many of your C-Suite execs could say that they have one focus? As an exec myself, I know the answer is not many—if any. In times of decision-making and changes, your executives are often spread thin already, not to mention the added stress of tech decisions that they may or may not be knowledgeable to make.
These analytics job openings and those who fill them have one focus: data analytics. Their attention is not split. Now, a lot of IT departments have split the data tasks between employees, in addition to their other duties as well. Unfortunately, as data takes over, this isn't going to be enough. You are going to want someone who is devoted to making data work for your company, not against it in the form of added responsibility.
The best part is you'll have someone who is looking at the data and your organizational goals. These roles will be able to help connect data and departments and make smart decisions—more on that in a bit.
Best for Outperforming Your Competitor
Did you know that 80 percent of data initiatives fail? 80 percent! That's a huge number for such a prominent thing in business. I've seen several businesses complain about their failures, and most have a variety of reasons, but the common thread is chaos. Companies are collecting too much data and don't have plans for the data they end up collecting. Most of it sits a data swamp. This is where a CAO and an analytics translator can come in handy and help you stand out from your competition.
A Chief Analytics Officer can help departments determine the type of data they need to collect to make important business decisions. An analytics translator can help make sense of the data. They can put the numbers into words. These actionable insights will be gold once you start jumping ahead of the competition.
Ability to Turn Data into Action
Speaking of actionable insights, these two data job openings will have the responsibility to turn data into action at the top of their requirements. In an article written for CIO, we can understand the evolution of the CAO (Sometimes referred to as Chief Data Officer like in this case).
"While the first Chief Data Officers were brought on to oversee data governance and data management, their role is transitioning into one focused on how to best organize and use data as a strategic asset within organizations. The
Chief Data Officer needs to help the CIO drive transformation via collaboration and evangelism."
These two positions work hand in hand to drive data discovery by creating new methods to use it. Data that is gathered is put to use, instead of sitting within a computer waiting for someone to decipher it.
Connecting Departments Across the Organization
Analytics translators must work hand in hand with the CAO, putting data to work in creative and customer-facing ways. Translators put the data to use by bridging the gap between tech and operations. They translate the data that data scientists and your CAO gather into actionable insights for the other departments within your company.
For example, the CAO starts a data campaign to gather information on a current marketing strategy. The data scientists and engineers gather that data which is then translated by the analytics translator. The translator then discusses the findings with the marketing department who realizes that the marketing strategy isn't working as planned. The strategy is changed, customers react well, and the cycle starts over again.
Organizations that are serious about digital transformation need to make key personnel investments in data and analytics in order to realize the benefits of data utilization to drive new internal and customer facing strategic initiatives. I believe starting with key personnel investments, including the Chief Analytics Officer and one or more analytics translators are two critical positions that most companies should be looking to fill now. You've worked hard for that data, now it's time to let the data work hard for you.
This article was originally published on Forbes.
SaveSave
Daniel Newman is the Principal Analyst of Futurum Research and the CEO of Broadsuite Media Group. Living his life at the intersection of people and technology, Daniel works with the world's largest technology brands exploring Digital Transformation and how it is influencing the enterprise. From Big Data to IoT to Cloud Computing, Newman makes the connections between business, people and tech that are required for companies to benefit most from their technology projects, which leads to his ideas regularly being cited in CIO.Com, CIO Review and hundreds of other sites across the world. A 5x Best Selling Author including his most recent "Building Dragons: Digital Transformation in the Experience Economy," Daniel is also a Forbes, Entrepreneur and Huffington Post Contributor. MBA and Graduate Adjunct Professor, Daniel Newman is a Chicago Native and his speaking takes him around the world each year as he shares his vision of the role technology will play in our future.