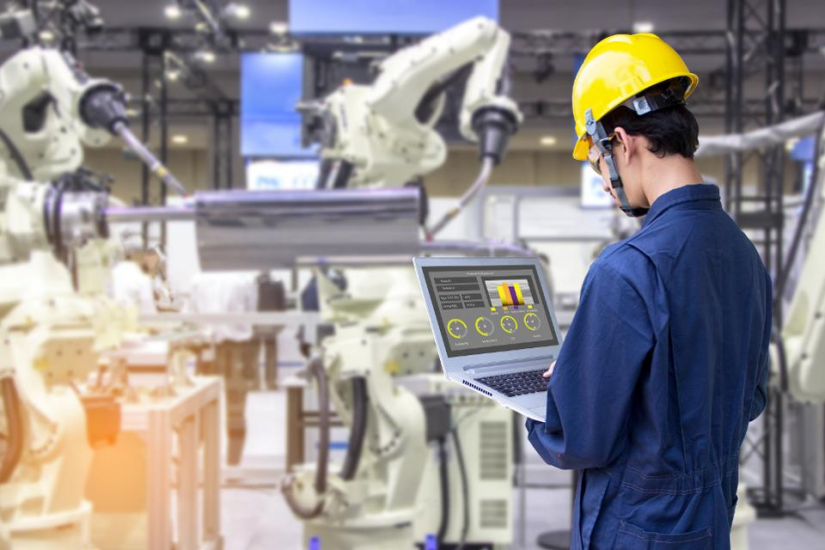 Going back to Economics 101, productivity is the stimulus that our economy needs. When productivity increases, wages and standards of living follow suit, causing the demand for goods and services to increase along with them. In a world where technology advances on a daily basis could we really be seeing a decline in productivity? You bet. According to a recent report by McKinsey, "Productivity growth has fluctuated over time; it has been declining since the 1960s and today stands near historical lows." In fact, between the years of 2010-2014, the total labor productivity growth stood at a negative 0.2 percent, compared to a positive 3.6 percent in 2000-2004 – just a decade difference. But there is hope and learning to embrace digitization could be the first step.
McKinsey believes that there is potential for the productivity levels to recover to at least 2 percent. But how? Thanks to the ever-growing realm of tech, we now have digitization and the digital transformation.
Let's discuss the different ways to embrace digitization and how they can be the key to our productivity struggle.
Transformation Through Upskilling and Training
There is always talk about robots taking all our jobs. However, it is being proved to not be the case. Digitization and the transformation WILL impact both high-skill and low-skill jobs yet will create more in the long run for us all. However, those who are digital natives including millennials, Generation Z, and their kids will be the majority; those that have the skills necessary to perform these positions. To increase our productivity at ground level, we need to begin upskilling our current workforce and implementing training that fits.
Companies such as AT&T are beginning to see the true value in upskilling their employees. Scott Smith of AT&T put it this way, "You can go out to the street and hire for the skills, but we all know that the supply of technical talent is limited, and everybody is going after it. Or you can do your best to step up and reskill your existing workforce to fill the gap." Since beginning their upskilling initiative, AT&T has reduced its product development lifecycle by 40 percent accelerated time to revenue. It's an impressive feat that only upskilling and dedication can create.
While you embrace digitization and the digital transformation, your business will need to create a strategy for cybersecurity, artificial intelligence and more. How will you be able to manage these technologies? You must have a current talent base that can implement these tools once they hit your front door. Upskilling and training can completely change the game.
Embrace Digitization Through Diffusion
It is critical that digitization and technology are adopted by all enterprise, not just a select few, to boost productivity. Also called digital diffusion, McKinsey states, "Action is needed both to overcome adoption barriers of large incumbent business and to broaden the adoption of digital tools by all companies and citizens. Actions that can promote digital diffusion include: leading by example and digitizing the public sector, leveraging public procurement and investment in R&D and driving digital adoption by small and medium-sized enterprises."
The digital transformation will have an impact on businesses that do not choose to adopt the up and coming technology. In fact, these businesses may suffer the consequences and be left behind. True digitization to boost our productivity will need to include all sectors and enterprise to make a difference. This means that large corporations will need to face their tech demons head-on and solve their adoption issues with strategy. Small businesses and mid-size enterprises will need to begin adopting technology to remain competitive.
Reinvention Through Strategy
McKinsey asks the question: "How do companies, labor organizations, and even economists respond to the challenge of restarting productivity growth in a digital age? Companies will need to develop a productivity strategy that includes the digital transformation of their business model as well as their entire sector and value chain." Every change that must be made, every training strategy created, as you embrace digitization across the organization, is part of a larger digital transformation strategy.
When it comes to businesses that place emphasis on their digital strategy, "We found that more than twice as many leading companies closely tie their digital and corporate strategies than don't. What's more, winners tend to respond to digitization by changing their corporate strategies significantly."
Businesses that are investing in digital transformation by changing their strategy are boosting their productivity through revenue growth and return on digital investment. In fact, McKinsey found in further research that 49 percent of leading companies, in revenue growth, EBIT growth and digital investment, are investing in digital more than their counterparts do.
McKinsey concluded that bold strategies win. And I agree. With a digital transformation strategy, strong levels of digital diffusion and upskilling of the workforce, we are sure to see the increase in productivity that is predicted. Companies need to embrace digitization now more than ever—from the top of the ladder to the bottom. After all, our economy depends on it.
This article was originally published on Forbes.
SaveSave
Daniel Newman is the Principal Analyst of Futurum Research and the CEO of Broadsuite Media Group. Living his life at the intersection of people and technology, Daniel works with the world's largest technology brands exploring Digital Transformation and how it is influencing the enterprise. From Big Data to IoT to Cloud Computing, Newman makes the connections between business, people and tech that are required for companies to benefit most from their technology projects, which leads to his ideas regularly being cited in CIO.Com, CIO Review and hundreds of other sites across the world. A 5x Best Selling Author including his most recent "Building Dragons: Digital Transformation in the Experience Economy," Daniel is also a Forbes, Entrepreneur and Huffington Post Contributor. MBA and Graduate Adjunct Professor, Daniel Newman is a Chicago Native and his speaking takes him around the world each year as he shares his vision of the role technology will play in our future.