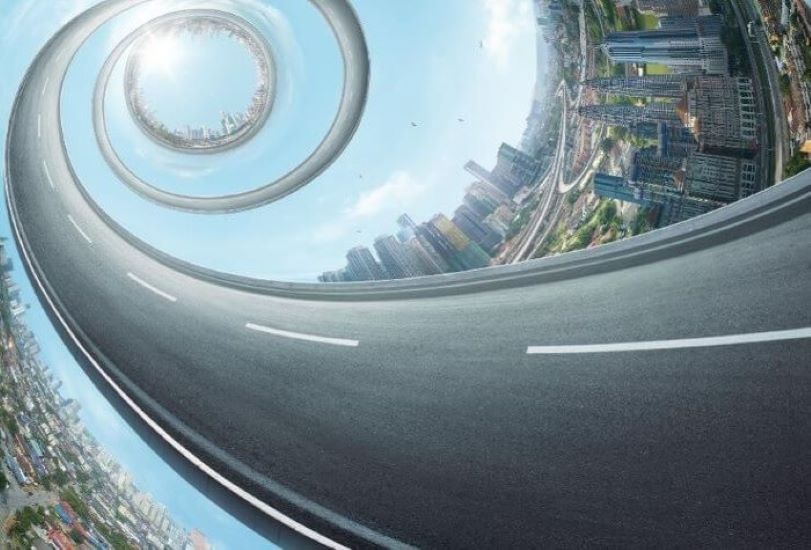 Customer journey mapping isn't new. In fact, it's become an essential part of digital transformation as execs begin to understand the role customer experience plays in their company's success. In the past, marketing teams have generally led the way to customer journey mapping. But given the increasing move toward digitization, and the increasing role of the CIO in many marketing initiatives, it's becoming increasingly important that CIOs chime in on customer journey maps, as well.
First, the basics: what is a customer journey map? Some people will say it's a compilation of data that shows both what customers want to experience from your company, and what they are actually experiencing in real life. This involves their entire journey, meaning their movement from new customer (acquisition) to satisfied customer, and hopefully to loyal customer and advocate.
I use the phrase "some people will say" because to me, a customer journey map is far more than a list of things a customer wants. It's far more than data, no matter how important that data most certainly is. A customer journey map is an opportunity for your company to differentiate itself—to craft a brand and product that responds to what the public really wants. And as a CIO, it's your personal opportunity to bring all of the knowledge and wisdom you've gained on the tech side of digital transformation to bring that differentiated brand to life by ensuring that you have the right tech and infrastructure in place. The following is a round-up of what you as a CIO need to know about the customer journey map, and how you can make the most of the one being created for your company or its newest product.
It Needs to be Customer Focused
This may seem obvious, but you'd be surprised how often companies fall off course with this very first point. A customer journey map is not about your company's goals. It's not about how much cool technology you can incorporate. It's about the experience a customer has with your company and the products or services you offer and how your company can improve or enhance it. For instance, in creating a customer journey map about your customers' experience with a new hair dryer you've developed, you don't start with a goal of selling more of your hair dryers. You start by looking at what customers want and mapping a way that your company can provide it to them. Ideally, you do this before the product is even developed. If you need to sit on this point for a while, do it. In fact, it's not worth moving forward with any other points here until you're committed to looking at the process through a customer's lens. This means letting go of assumptions, egos, favorite products and processes, etc.
It Requires Data
Yes, the map must be run by data, not conjecture. At Adobe, for instance, they use data like user downloads, cancellations, geographic location, etc., to better understand where their products are faring well—and where they need a bit more help. Using this data, they can use personalized promotions and perks to get the customer experience back on-track. No matter how much experience you bring to the table, you need to base your feedback as CIO on data. And your tech recommendations should similarly have the data to back up why and how you think your solution is right for the job.
It Requires Cooperation
While I say that the CIO needs to be involved in customer journey mapping, I don't mean to say they are the only command. More and more, as we move through digital transformation, it's essential that cross-functional teams work to answer the questions of what customers want and how the company can most efficiently provide it to them. And I'm not just talking about marketing and the CIO's growing connection with the CMO. I'm talking about making sure the entire company is onboard with the data being pulled, what it's called, how it's tagged, and why it's important. Even for players who aren't immediately involved in the customer journey map process, there still needs to be a commitment to it.
All Customers Are Not Created Equal
Yes, all customers are valuable. But when it comes to mapping customer experience, you will want to put extra weight on the experiences of loyal and long-term customers because those are the ones your company most desperately needs to keep. They're the ones speaking to friends and family about your products (free PR). They've invested a lot in your products and services. They're most likely to try a new service because they already trust you. While it may be tempting to draw a wider net, take cues from the marketing team and others when it comes to determining which journeys are most valuable to your company overall.
A customer journey map is meant to be a valuable tool for the entire company, including you as CIO and your team. It helps keep the company focused on serving the customer and their needs, rather than veering off to the next shiny tech thing. This is especially important because there are so many shiny distractions in digital transformation. (We even recommend creating a journey map specifically for certain technologies, such as artificial intelligence.) At the end of the day, this tool will move both your team and the greater company forward in digital transformation, in even more meaningful ways.
The original version of this article was first published on Forbes.
Daniel Newman is the Principal Analyst of Futurum Research and the CEO of Broadsuite Media Group. Living his life at the intersection of people and technology, Daniel works with the world's largest technology brands exploring Digital Transformation and how it is influencing the enterprise. From Big Data to IoT to Cloud Computing, Newman makes the connections between business, people and tech that are required for companies to benefit most from their technology projects, which leads to his ideas regularly being cited in CIO.Com, CIO Review and hundreds of other sites across the world. A 5x Best Selling Author including his most recent "Building Dragons: Digital Transformation in the Experience Economy," Daniel is also a Forbes, Entrepreneur and Huffington Post Contributor. MBA and Graduate Adjunct Professor, Daniel Newman is a Chicago Native and his speaking takes him around the world each year as he shares his vision of the role technology will play in our future.