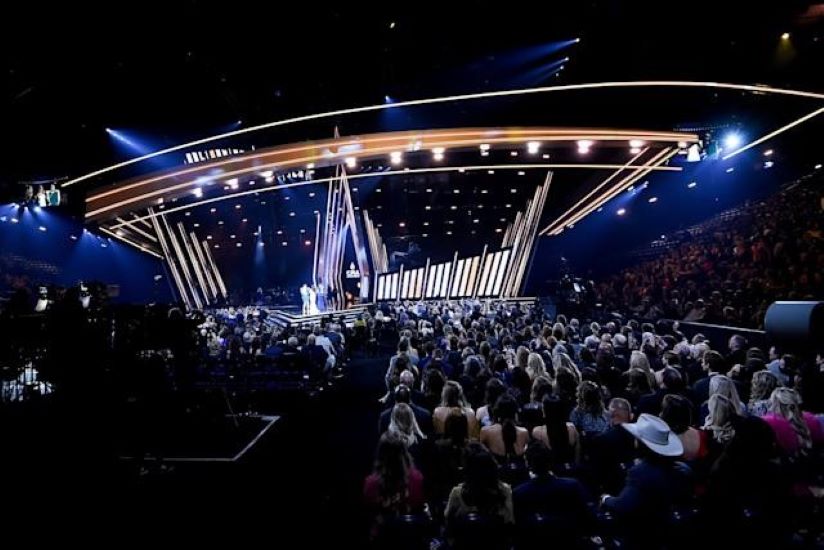 The News: In a new twist on awards shows, the Academy of Country Music Awards has partnered with Amazon Prime Video for live streaming of the recent awards show hosted by Dolly Parton. Read more here.
Country Music Awards Partners with Amazon Prime Video for Streaming of The Awards Show
Analyst Take: The news of the Academy of Country Music Awards announcing that the show would be exclusively live streamed on Amazon Prime Video is pretty big news on the streaming front. I got the chance to pop on Cheddar TV this afternoon to talk briefly about it, so I figured knocking off a quick fast take on this might be warranted.
I think this is the first of more exclusive streaming agreements we'll see, especially as it relates to awards shows, which have increasingly declined in popularity as audiences have fairly quickly grown bored by a format that is both dated and affords an arduous and often interminably long viewing experience.
Today, People consume content in different ways, and our collective tolerance for commercials and being held captive by content that's not captivating is rapidly waning. For these, and other reasons, this streaming partnership makes good sense.
For Amazon Prime Video, this is a no-brainer. The cost of the show as shopped to CBS (and presumably other networks) is estimated at somewhere north of $20 million. Whatever the ultimate cost to Amazon Prime Video for exclusive streaming rights is a veritable drop in the bucket for the streaming giant. For Amazon Prime Video, it's absolutely worth a test. For the Academy of Country Music Awards, I'm not sure they had many options once CBS declined to renew and presumably other networks weren't interested. In the past, the show has been able to pull 10 million same day viewers and double its closest time slot rivals in the 25-54 age group, but last year, that viewership turned to just 6 million viewers and a weaker demo group. This, along with the lackluster performance of other awards shows did not bode well that this would eventually turn around. Awards shows in their current format are passé.
The Benefits to CMA Viewers Afforded by Amazon Prime Video
The upside for viewers by way of this live streaming format is significant. The benefits afforded by Amazon Prime Video include:
No commercials! Exactly how consumers prefer to view content, without constantly being interrupted by ads.
The show will be shot in a stadium venue, which will give it the vibe of a concert, rather than a boring awards presentation – easily shifting from act to act and award to award. No arduous waiting on the part of fans, it is intended to be a seamless and engaging entertainment experience.
Amazon and Fashion go hand in hand and creating a "shopping" remix of the show during the same hour on Amazon Live, which is the company's influencer powered version of QVC, allows viewers instant gratification. See a dress or a bag that you love? Buy something similar right here, right now. Viewers can also preorder albums of favorite recording artists and/or other fashion items curated especially for this specific audience of country music lovers.
The Downside? Making All People Happy is Rarely Possible
It totally makes sense why this streaming partnership would be worth a gamble for Amazon Prime Video and the overall value it can potentially deliver to fans is significant as well. The downside? There's always a downside. Some country music fans aren't thrilled about only being able to access the CMA show by way of Amazon Prime Video and an $8.99 30-day trial. Speaking as someone who agrees to any number of trial memberships with any number of platforms in order to watch content I want to watch, this is a non-issue for a whole lot of people. It might take a little time for people to realize that spending $8.99 to watch an awards show is no different than buying a movie, a pay per view fight, or anything else they want to watch.
Creating Cultural Moments Around Content
I wasn't planning on watching the Country Music Awards show this year as for me, awards shows have largely become a yawn-fest. The CMA partnership with Amazon Prime Video, however, makes me interested to watch and see how they're able to change it up. I think it could be the beginning of Amazon paving the way for streaming awards shows, much like it has done with sports by way of the NFL Thursday Night Football agreement and with other live TV and music by way of its Prime Day concert series.
Amazon Studios head Jennifer Salke said that these initiatives are viewed by Amazon as "big cultural moments around content" and she's right. This represents a big change. A big change to something that has long been a part of our culture, but which has become tired and more than a little boring. If awards shows are going to continue, they need to be recreated in a way that makes them compelling and enticing to audiences who have many, many other choices when it comes to what they watch, as well as where they watch.
Of course, there are questions that remain to be answered. Will interested viewers actually sign up in order to watch? Can streaming in a new ecosystem actually drive new viewers to a show? Will the added benefits: the shopping, the change in format, the lack of commercials satisfy what viewers are looking for in entertainment experiences today? What will the numbers look like and how will Amazon report on them?
This will be interesting to watch play out.
Disclosure: Futurum Research is a research and advisory firm that engages or has engaged in research, analysis, and advisory services with many technology companies, including those mentioned in this article. The author does not hold any equity positions with any company mentioned in this article.
Other insights from Futurum Research:
Marvell Technology Q4 Revenue Soars 68% YoY to $1.34B as the Semiconductor Maker Continues Its Torrid Pace Following Strategy Shift to Enterprise 
C3 AI Beats Expectations, Raises Guidance, Confident About Its Future
Zoho Launches Low-Code Version of Zoho Creator Platform to Empower Businesses
Image Credit: Yahoo
The original version of this article was first published on Futurum Research.
Shelly Kramer is a Principal Analyst and Founding Partner at Futurum Research. A serial entrepreneur with a technology centric focus, she has worked alongside some of the world's largest brands to embrace disruption and spur innovation, understand and address the realities of the connected customer, and help navigate the process of digital transformation. She brings 20 years' experience as a brand strategist to her work at Futurum, and has deep experience helping global companies with marketing challenges, GTM strategies, messaging development, and driving strategy and digital transformation for B2B brands across multiple verticals. Shelly's coverage areas include Collaboration/CX/SaaS, platforms, ESG, and Cybersecurity, as well as topics and trends related to the Future of Work, the transformation of the workplace and how people and technology are driving that transformation. A transplanted New Yorker, she has learned to love life in the Midwest, and has firsthand experience that some of the most innovative minds and most successful companies in the world also happen to live in "flyover country."