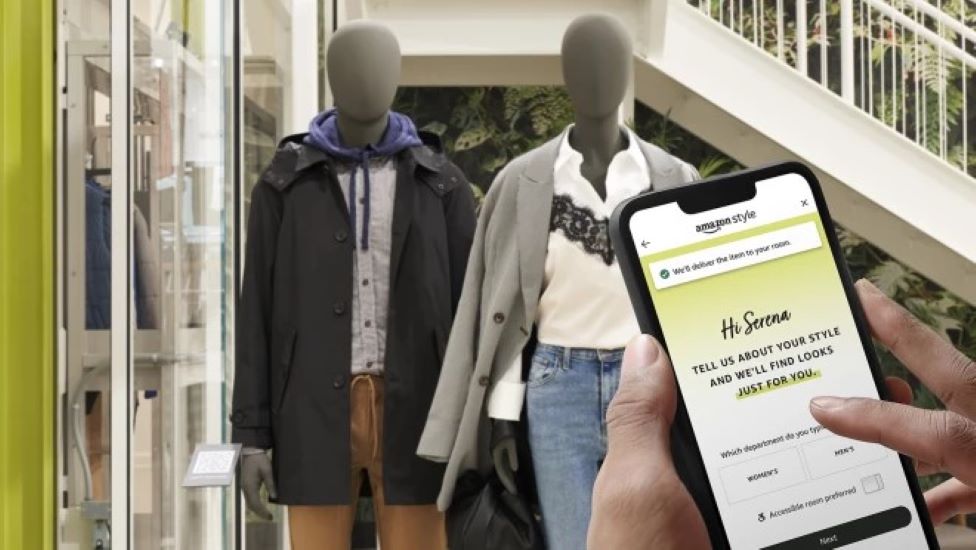 The News: Amazon recently announced the opening of Amazon Style. The new clothing store will be the eCommerce giant's latest foray into physical retail, but the first in fashion. The store, opening in the Los Angeles suburb of Glendale later this year, will utilize various technologies like high-tech fitting rooms, QR codes, touch screen displays, and a connected app to make the shopping experience better for customers. Read the full announcement on the Amazon blog.
Amazon Announced the Opening of Amazon Style, its First Physical Retail Store
Analyst Take: It's no surprise that Amazon is moving further into the retail space with the launch of Amazon Style. Over the last few years, the eCommerce giant has made a number of forays into retail, including the opening of a number of grab and go convenience stores and the acquisition of Whole Foods. Physical retail isn't going anywhere, and Amazon knows it.
Outside of the grocery sector of retail, Amazon has been steadily building its fashion sales. From Prime Wardrobe and selling a number of basic staples as part of its own label to partnering with high end designers, as well as working with a cadre of influencers, Amazon has crept into the apparel space. In March of 2021, it finally edged out Walmart to be the number one apparel retailer in the country. Moving this success offline, while adding technologies to make the shopping experience better, is the next logical step.
For Amazon Style, In-Store Technology Takes Center Stage
What's most impressive and a key differentiator of Amazon Style will definitely be the in-store technology. Consumer preferences have shifted in the last few years. Easy, convenient shopping with personalized recommendations and up to date supply information are just a few of the things that consumers look for in a retailer and it appears that Amazon Style will definitely deliver on that front. Here are a few technologies that the store will utilize:
Connected Shopping App. With Amazon Shopping, consumers will be able to scan a QR code for additional information like sizes, colors, and reviews. Customers will also be able to add the item to a fitting room or send it to the checkout counter.
Personalized Recommendations While You Shop. As customers scan items while they shop, personalized recommendations will be curated and provided in the app. For an even more tailored experience, customers can provide additional information prior to shopping for better recommendations.
High Tech Fitting Rooms. All items selected while shopping will be added to a fitting room. The best part? Customers don't have to leave the room to keep shopping. Want a different size or try something else? No more scrambling back into clothes and creeping out to find another size or hoping a store employee will hear your pleas from the dressing room. Request it on the touch screen and keep your dignity intact. The same technology that Amazon employs in their warehouses will be repurposed and utilized to make shopping a seamless, pain-free experience.
Amazon is On the Cutting Edge
In the late 90s, Amazon upended brick and mortar book stores by offering an online shopping experience. Throughout the last two decades, the company has continued with this strategy, further causing the retail industry to pivot to ecommerce and provide more options to consumers. Moving back to brick and mortar, while might seem counterintuitive to some, really makes a lot of sense to us.
At NRF 2022, many major retailers like Target, Walmart, and Nordstrom, said that physical shopping will never fully disappear. This move from Amazon will likely force other retailers to look into adopting technologies that will keep consumers interested in coming into the store and satisfied with the in-store experience.
It will of course be interesting to see how successful Amazon Style is and how consumers respond to technology. But if their past success is any indication, this will likely become a staple in several major cities in the next few years.
Disclosure: Futurum Research is a research and advisory firm that engages or has engaged in research, analysis, and advisory services with many technology companies, including those mentioned in this article. The author does not hold any equity positions with any company mentioned in this article.
Other insights from Futurum Research:
Amazon Announces Investments in Two Sustainable Companies as Part of The Climate Pledge Fund 
Amazon Announces Plans to Invest in 18 New Renewable Energy Projects 
AWS Provides Six Key New Reasons to Adopt and Use Amazon SageMaker 
Image Credit: Amazon
The original version of this article was first published on Futurum Research.
Shelly Kramer is a Principal Analyst and Founding Partner at Futurum Research. A serial entrepreneur with a technology centric focus, she has worked alongside some of the world's largest brands to embrace disruption and spur innovation, understand and address the realities of the connected customer, and help navigate the process of digital transformation. She brings 20 years' experience as a brand strategist to her work at Futurum, and has deep experience helping global companies with marketing challenges, GTM strategies, messaging development, and driving strategy and digital transformation for B2B brands across multiple verticals. Shelly's coverage areas include Collaboration/CX/SaaS, platforms, ESG, and Cybersecurity, as well as topics and trends related to the Future of Work, the transformation of the workplace and how people and technology are driving that transformation. A transplanted New Yorker, she has learned to love life in the Midwest, and has firsthand experience that some of the most innovative minds and most successful companies in the world also happen to live in "flyover country."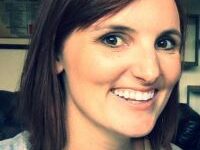 Lauren Kirkpatrick is a junior analyst and project lead for Futurum Research. She covers topics ranging from corporate DEI and ESG initiatives, to cloud, mobility, and beyond. When she's not working, she's either chasing her dog, Whiskey, or cheering on her beloved LA Dodgers at the ballpark.