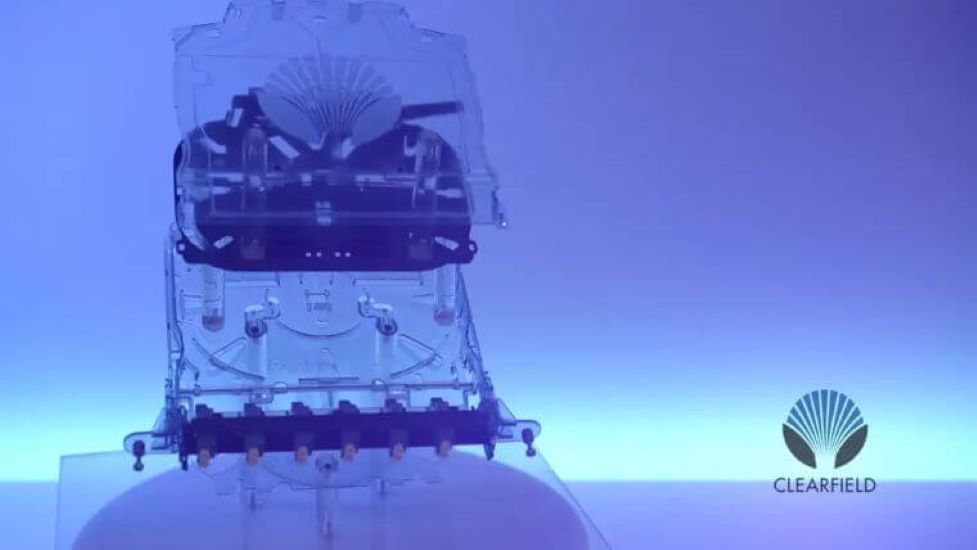 The News: Clearfield, the specialist in fiber management for communication service providers, today announced a new adapter configuration available for its Clearview Blue Cassette. Placing an increasing number of fiber connections into crowded rack space is a common issue faced by fiber network providers. This new 48-port option with the CS Connector adapter plate ensures that service providers can scale with increasing data rates and quickly meet customer needs. By adding this capability to Clearfield's comprehensive portfolio, service providers can now easily scale to meet increasing customer take rates, reduce labor and installation times, and overcome common real estate challenges in many application environments. Read the Clearfield release here.
Clearfield Clearview Blue Cassette: Ready for Full-Fiber Prime Time with Double the Capacity and Greater Density
Analyst Take: Clearfield's upgraded Clearview Blue Cassette solution is ready to fulfill the rapidly growing operator demand for scalable, efficient fiber management solutions. Across business and consumer environments bandwidth demand is escalating due to factors such as the pandemic-fueled build-out of distributed work-from-home (WFH) workforces and 5G services. Organizations now more than ever require fiber-first and fiber-centric solutions in order to meet these new bandwidth requirements.
As a result, the number of fiber connections required in today's broadband environments is proliferating. The mounting top-tier challenge for many operators is condensing as many fibers in ultra-compact spaces as feasible. Clearfield's new CS Connector option delivers 12-48 ports of connectivity, using 1.25 mm ferrules (sleeves used for joining or binding one part to another) to deliver up to 33% more density than the conventional LC connector cassette.
Moreover, the new dimensions of the Clearview Blue Cassettes double the density of Clearview-enabled boxes, panels, cabinets, and pedestals, also providing multiple configuration options, tool-less installation, in-cassette buffer tube/ribbon slack storage, and front-access only designs. I see these new capabilities as bolstering Clearfield's ability to further differentiate its Clearview Blue Cassette offering and FieldSmart portfolio in the tightly contested fiber management market segment.
Clearfield's Updated Solution Strengthens the Full-Fiber MDU Use Case
Clearfield needed to introduce the new Clearview Blue Cassette 48-port option to further augment its FiberSmart fiber management systems portfolio-wide marketing message of keeping fiber deployment simple for operators and organizations by reducing labor and installation times, in particular mitigating reliance on costly specialty craftsmen.
I view the new offering as especially well-suited for challenging real estate implementation sites, such as multi-dwelling units (MDUs), where fiber density counts are swiftly expanding, and agile fiber management is vital. As such, I see the use case and business case for "full-fiber" MDUs gaining more support across the operator realm and the overall digital broadband ecosystem. By targeting MDUs with full-fiber service packages, operators fulfill the growing residential MDU demand for immersive entertainment services, full-broadband retail services (i.e., Guest Wi-Fi 6), and transforming MDU buildings into citadels for fiber-fed services and applications.
Clearfield Clearview Blue Cassette Upgrade — Key Takeaways
Clearfield's upgraded and expanded Clearview Blue Cassette proposition will oblige key fiber management rivals, Commscope and Corning, to allocate increased portfolio development and marketing resources to counter the new 48-port option. In particular, I anticipate they will face a tougher sales and marketing challenge in defending their LC connector customer base and will also need to accelerate their roadmaps for delivering 48-port/CS connector solutions.
Overall, the Clearview Blue Cassette update strengthens Clearfield's fiber management portfolio, especially in meeting the fiber capacity and density demands ushered in large part by the pandemic-fueled shift to WFH models and rapid expansion of video streaming demand as well as 5G builds requiring fiber backhaul and aggregation capabilities. Clearfield's new offering is particularly well-suited for driving full-fiber MDU implementations, providing a time-to-market advantage and the sales and marketing opportunity to establish mind share leadership and broader market presence in a vital fiber management market segment.
Futurum Research provides industry research and analysis. These columns are for educational purposes only and should not be considered in any way investment advice.
Other insights from Futurum Research:
Clearfield Clears More Field for 5G and Broadband with StreetSmart Portfolio Expansion
The Digital Divide: Where is the Telco Industry in its Journey to Closing That Divide? — Futurum Tech Webcast
Cisco Live! — Cisco's Internet for the Future is Meeting COVID-19 and Digital Divide Challenges Today
Image Credit: Clearfield
The original version of this article was first published on Futurum Research.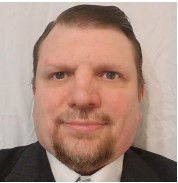 Ron is an experienced research expert and analyst, with over 20 years of experience in the digital and IT transformation markets. He is a recognized authority at tracking the evolution of and identifying the key disruptive trends within the service enablement ecosystem, including software and services, infrastructure, 5G/IoT, AI/analytics, security, cloud computing, revenue management, and regulatory issues.