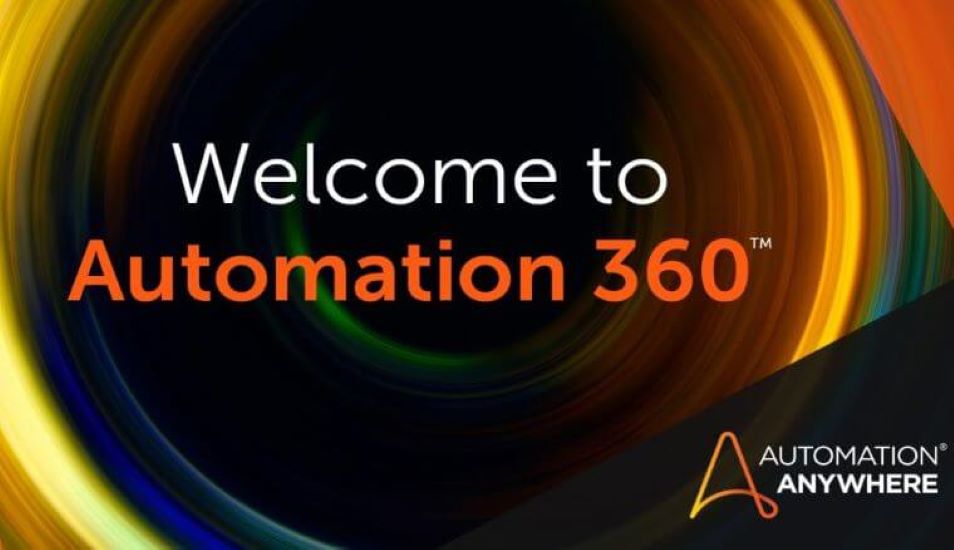 The News: Automation Anywhere recently announced early access to its Google Cloud-powered automation platform, Automation 360. Read the Automation Anywhere release here.
Automation Anywhere Announces Early Access to Google Cloud-Powered Automation 360
Analyst Take: Automation Anywhere's Automation 360 is the first cloud robotic process automation (RPA) solution resulting from the company's partnership with Google Cloud, with a goal of making automation easier for organizations to embrace and adopt.
This announcement is exciting news because now Google Cloud customer can use Automation Anywhere's Automation 360 to deploy automation throughout their organizations. This includes streamlining and automation front of house tasks, back of house tasks, and any process that is repetitive. That includes BPM, ERP, productivity tools, sourcing decisions/processes, and beyond. In short, if it can be automated, it should be automated — and it's clear that Automation Anywhere and Google Cloud's goal with Automation 360 goal is to make that happen.
The cloud-native, web-based RPA solution was designed to be easy to understand and use and will hopefully help remove barriers to automation that are keeping organizations doing things the old-fashioned way. Automation 360 is deployable across cloud, hybrid, and on-prem environments, with a single view and a management pane across all assets and environments, it's designed to offer something for every business and every need.
The challenge: While RPA makes a lot of sense, in theory, many organizations have struggled to either adopt RPA or to scale it throughout the organization beyond a limited number of deployments. RPA
The partnership between Automation Anywhere and Google Cloud is intended to expedite the adoption of RPA and is as important for Google Cloud as it is for Automation Anywhere. I wrote about this in late March, when the partnership between these two companies was first announced (Automation Anywhere, Google Cloud Partner to Expand RPA Use in the Enterprise). I believe this move is intended to help Google Cloud battle for market share in the cloud space (largely dominated by AWS, and Microsoft Azure), as well as to help Automation Anywhere increase its market share with its position as a preferred provider with a major cloud vendor.
The Automation Industry is Not Sitting Still
There are many players in the RPA space. The 'Big Three' are UiPath, Blue Prism, and Automation Anywhere. UiPath just went public on April 21st with investors selling 23.9 million shares at $56 apiece, bringing in $1.34 billion, representing one of the biggest IPOs ever for a U.S. software company.
Following its acquisition of Softomotive in May of 2020, Microsoft has wasted little time diving into the RPA waters. The company recently made its RPA offerings available for free to its Windows 10 Users with a goal of making serious inroads in the automation space. IBM acquired WDG Automation in July of 2020 advancing its comprehensive AI capabilities, and SAP completed its acquisition of Berlin-based Signavio, a cloud-native process management tool in March of 2021, adding again to its business process transformation portfolio.
Vendors like Pega, ClearSoftware, and 50-ish or so others that you've likely not heard of are making significant progress convincing organizations to get on the RPA bandwagon as organizations have a very real need to speed up digital transformation efforts — and RPA is without question a key to enabling and facilitating that process.
We are likely to see much more in the way of acquisition still ahead in 2021 and 2022 as more of the Big Tech players seek to add RPA and intelligent automation capabilities to their suite of offerings.
Bottom line, early access for Google Cloud's customers to Automation Anywhere's Automation 360 platform is great news. Great news for both of the vendors, and for their collective customers wanting to move their digital transformation efforts forward.
I'm looking forward to Automation Anywhere's Imagine 2021 virtual event, kicking off today, for more news of what's now and what's ahead for this leader in the RPA space. The event is free, if you'd like to check out the agenda and/or register to attend, you can do that here.
Futurum Research provides industry research and analysis. These columns are for educational purposes only and should not be considered in any way investment advice.
Read more analysis from Futurum Research:
Automation Anywhere, Google Cloud Partner To Expand RPA Use In The Enterprise 
Automation Anywhere Launches AARI, Its Digital Assistant For Work
Automation Anywhere & The Future Of RPA–Futurum Tech Podcast Interview Series
Image Credit: Automation Anywhere
The original version of this article was first published on Futurum Research.
Shelly Kramer is a Principal Analyst and Founding Partner at Futurum Research. A serial entrepreneur with a technology centric focus, she has worked alongside some of the world's largest brands to embrace disruption and spur innovation, understand and address the realities of the connected customer, and help navigate the process of digital transformation. She brings 20 years' experience as a brand strategist to her work at Futurum, and has deep experience helping global companies with marketing challenges, GTM strategies, messaging development, and driving strategy and digital transformation for B2B brands across multiple verticals. Shelly's coverage areas include Collaboration/CX/SaaS, platforms, ESG, and Cybersecurity, as well as topics and trends related to the Future of Work, the transformation of the workplace and how people and technology are driving that transformation. A transplanted New Yorker, she has learned to love life in the Midwest, and has firsthand experience that some of the most innovative minds and most successful companies in the world also happen to live in "flyover country."