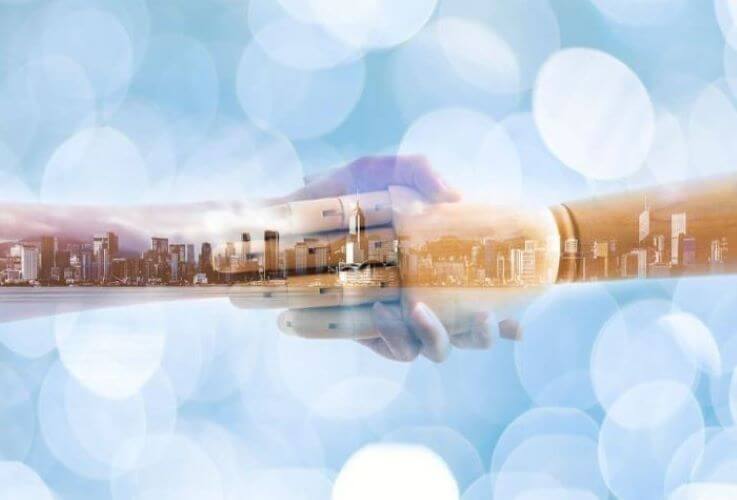 Actually, forget "digital transformation." Artificial intelligence has become such an integral part of digital transformation today that it's almost synonymous with DX itself. AI allows us to extrapolate value from our data. It allows us to gain operational efficiencies. It even allows us to replace entire job functions! But to do so, it needs to be implemented well. That's why AI journey mapping is so important.
Just like digital transformation calls for a clear and cohesive strategy, so does the implementation of AI throughout the enterprise. While it's easy to add AI in drips and drabs across single departments, the real value comes when it's implemented company-wide. That means weaving AI into the fabric of the entire company, rather than adopting it here and there as the need arises. But what does AI journey mapping even look like? And how do you know if your map is heading you in the right direction? Follow these steps for AI journey mapping success.
Step One: You Are Here
The first step of any journey begins with understanding where you are, and where you want to go. This involves being completely honest about how your vision for the company aligns with the reality of what your company is currently experiencing in terms of your budget, the skills of your workforce, the time commitment you're able to make, etc. In the "You Are Here" discussion, take a good hard look at things like:
Data preparation: How well are we currently collecting data? Is it clean? Is it organized? Is it available to different departments that may need it? Are we capable of processing it with the infrastructure we're currently using?
Infrastructure readiness: Just 15 percent of companies have the right infrastructure in place to support AI. What does that mean? It means you can't use legacy infrastructure to run AI. You need technology that is fast enough to process mounds of data in real-time to get meaningful results. Take stock of what tech you're using, and what you'll need to purchase or service out to get the results you're looking for.
Organizational planning and change management. Does your company have the mindset to succeed with AI right now? Are leaders ready to adopt data-driven decision-making? Are your teams open to adopting new technology? If not, plot out what you need to do to start changing the culture and mindset! You'll never move forward without clear goals in mind, and that means addressing the current state of mind your employees and leaders are operating within.
Data science and expertise. Yes, there are lots of AI services you can outsource. But who on your team will be tasked with speaking the language—setting the goals—looking for patterns and relationships in the data you gather? Does your team have the expertise to develop models and test them already? Be smart about what you need to outsource and what you can mine in-house.
Step Two: Where Do We Want to Go?
It's wonderful to know where you are, but you also need to determine very specific goals for where you want to be—what you want to accomplish using your AI. AI journey mapping only works if you have a solid goal in mind. Some examples:
We want to automate financial processes across the enterprise
We want to adopt enterprise resource planning to help make our HR and finance processes more efficient
We want to automate and optimize our marketing campaigns
We want to automate our customer service through chatbots
Once you establish these goals in such a way that they integrate processes above siloed job functions, you'll be on your way to successfully implementing AI. Read that again because it bears repeating. Process integration needs to be valued above job function. It may take awhile to get your head around this concept, but it's essential to AI journey mapping success. This means automating the process of expedient patient billing rather than automating the job of the patient biller, for instance. It means automating the process of email marketing, rather than the job of the email marketing manager. It may require untangling your old idea of what a process is to make it the most efficient process AI wants it to be.
Step Three: Create a Team
AI journey mapping isn't a one-person job, and AI implementation isn't either. As noted above, it's something that needs to be done with a focus on the enterprise, rather than a specific job function. That demands cross-functional cooperation and planning. In most cases, this will involve at the very least your CIO and CMO working together to develop clear and realistic goals. In other instances, it could require bring data scientists and engineers throughout the enterprise together with customer service, marketing, sales, and finance to get a better handle on all of the processes managed within your company, where they overlap, and what needs to be combined for them to work better.
In terms of AI journey mapping, don't get overwhelmed or fearful of doing it wrong. The only "wrong" decision is not to map at all. In today's market, refusing to adopt AI is like refusing to implement digital transformation. If you're still unsure where to start, go with these simple tips:
Break down silos wherever possible
Automate whenever possible
Integrate and consolidate data whenever possible
Yes, the thing about AI transformation is that it's a "wherever and whenever possible" kind of thing. When you give your company a foundation that allows for AI implantation, you'll be able to maximize the benefits you receive from it.
The original version of this article was first published on Forbes.
Check out some of my other articles:
WWDC 2019 — Apple's Privacy Theme Rings Clear, That's Impressive
Microsoft London Store Opening in July 2019 — Why That Makes Perfect Sense
Dell's Tech Results are Encouraging — My Take on Q1 Earnings
Daniel Newman is the Principal Analyst of Futurum Research and the CEO of Broadsuite Media Group. Living his life at the intersection of people and technology, Daniel works with the world's largest technology brands exploring Digital Transformation and how it is influencing the enterprise. From Big Data to IoT to Cloud Computing, Newman makes the connections between business, people and tech that are required for companies to benefit most from their technology projects, which leads to his ideas regularly being cited in CIO.Com, CIO Review and hundreds of other sites across the world. A 5x Best Selling Author including his most recent "Building Dragons: Digital Transformation in the Experience Economy," Daniel is also a Forbes, Entrepreneur and Huffington Post Contributor. MBA and Graduate Adjunct Professor, Daniel Newman is a Chicago Native and his speaking takes him around the world each year as he shares his vision of the role technology will play in our future.