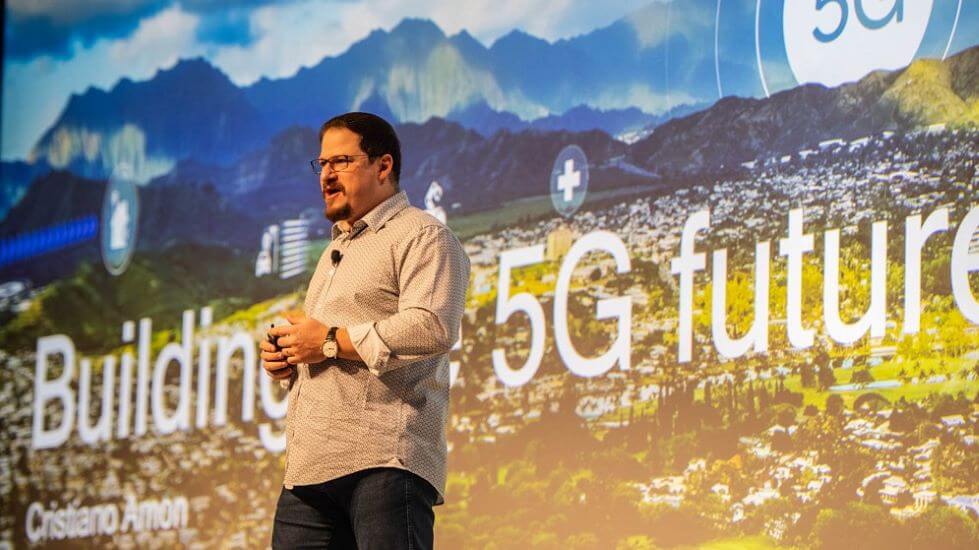 The News: At its 5G Summit last week, Qualcomm Technologies announced new features for its 10 Gigabit Snapdragon™ X65 5G Modem-RF system. You will remember that the Snapdragon X65 5G Modem-RF system is the world's first 10 Gigabit 5G (and the first 3GPP release 16) modem-RF system. The new upgrades build on the upgradable architecture of Qualcomm's fourth generation 5G modem-to-antenna solution announced back in February. Specifically, the new features include extended mmWave capabilities to facilitate global expansion (primarily into Chinese markets), and improved power efficiency in support of all-day battery life experiences for users.
Qualcomm Upgrades 10 Gigabit X65 5G Modem-RF System To Facilitate Global mmWave Expansion
Analyst Take: While some chipmakers are still working on releasing their first generation 5G modem solutions for mobile phones, Qualcomm is already flexing its modem-RF prowess by upgrading its fourth generation 5G modem-RF system just a few short months after announcing the X65 back in February.
The new features, which leverage the X65's upgradeable architecture, focus mainly on extending mmWave bandwidth capabilities to facilitate global expansion, and on improving power efficiency in pursuit of all-day battery life.
Extending mmWave capabilities with eyes towards China: The X65 5G Modem-RF system will now feature support for 200 MHz carrier bandwidth in the mmWave spectrum, as well as mmWave support in standalone (SA) mode., both of which are critical in China. With mmWave commercial deployments currently underway around the world (over 150 global operators are already investing in these high-band frequencies), including all major operators in the U.S. and Japan, these new capabilities make sense as a next step to enable global mmWave deployments, particularly as China and other markets invested in 5G SA mode look to begin scaling their mmWave deployments.
The Snapdragon X65 5G modem-RF system also supports spectrum aggregation of up to 1 GHz of mmWave spectrum and 300 MHz of sub-6 GHz spectrum across FDD and TDD. (I believe that Qualcomm is the first to deliver FTD and TDD aggregation.) Altogether, these upgrades allow the X65 5G modem-RF system to provide an enormous amount of flexibility for OEMs and operators looking to take full advantage of the 10 Gigabit era.
Improved power efficiency to achieve all-day battery life: The X65 5g modem-RF solution will also benefit from Qualcomm's 5G PowerSave 2.0. features, which, among other things, create new orders of efficiency during data exchanges between devices and base stations (like managing multiple carriers, optimizing bandwidth allocation and thermal performance, and adjusting network resources to match application needs based on usage context). PowerSave 2.0 is a Release 16 UE-Assisted Information (UAI) power-efficiency enhancing technique.
Both of these new 3GPP Release 16 upgrades take advantage of the X65's software-upgradable architecture, and showcase the system's built-in expandability potential across key 5G segments. Case in point: both new features are being added to the system just as 5G mmWave rollouts in China and other markets favoring SA mode. Interestingly, these features should also bleed into adjacent verticals such as compute, industrial IoT and fixed wireless access, which all aim to take advantage of mmWave 5G networks.
The advantage of using software-upgradeable architecture is obviously that it enables the future-proofing of X65-powered solutions far into 5G expansions, ensuring that even as modem-RF solutions continue to improve, devices already in use will not become obsolete before their time, all the while enhancing coverage, power efficiency and performance for users.
Qualcomm confirmed during its 5G Summit that the Snapdragon X65 5G modem-RF system is already sampling to customers, which suggests that commercial mobile devices powered by it are likely to launch later this year.
Futurum Research provides industry research and analysis. These columns are for educational purposes only and should not be considered in any way investment advice.
Read more analysis from Futurum Research:
Qualcomm's New Snapdragon 7c Gen 2 Compute Platform Brings Major Upgrade To Budget Laptops
Vodafone And Qualcomm Embark On Vision Quest For Open RAN Vendor Diversification And Swifter 5G Innovation
Qualcomm Beats The Street As 5G Grows And Diversification Takes Hold
Image Credit: Capacity Media
The original version of this article was first published on Futurum Research.
Senior Analyst at @Futurumxyz. Digital Transformation + Tech + Disruption. Author, keynote speaker + troublemaker. Opinions are my own. I like croissants.