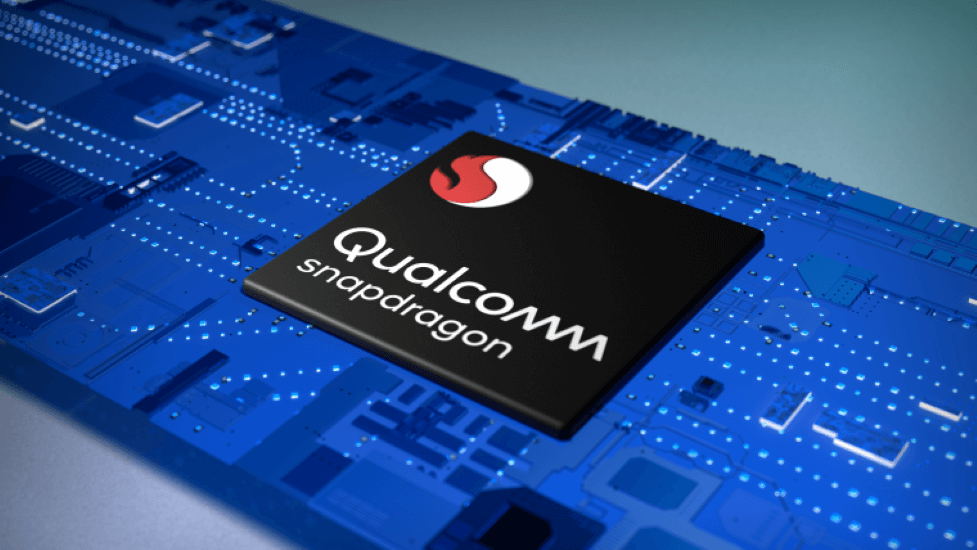 The News: Qualcomm has just announced the release of its 2nd generation Snapdragon 7c compute platform for always on, always connected Windows PCs and Chromebooks. The 7c compute platform draws many of its features from Qualcomm's more premium 8cx and 8c compute platforms and delivers efficient performance and support for multi-day battery life for mobile PCs. During Qualcomm's Snapdragon Compute: Scaling the Mobile Compute Ecosystem Virtual Announcement on Monday, the company shared a number of key features updates: These include integrated LTE connectivity, enhanced camera and audio capabilities, AI acceleration, enterprise-grade security features, and long-lasting battery life. Watch the full Virtual Announcement at Qualcomm.
Qualcomm's New Snapdragon 7c Gen 2 Compute Platform Brings Major Upgrade to Budget Laptops
Analyst Take: Based on the Snapdragon 7c Gen 2 compute platform's specs, Qualcomm is clearly helping mobile PC OEMs target the entry-level tier with affordable devices, particularly for education users, first line workers, and every day light users.
As with other Snapdragon Compute platforms, devices powered by the Snapdragon 7c Gen 2 will be always on, always connected, meaning that users will have access to their device at the press of a button, much like their mobile devices. Devices powered by Snapdragon compute technology are capable of staying in connected standby mode for weeks – not merely just hours or days – because of the platform's power-sipping efficiency. The Snapdragon 7c Gen 2 compute platform delivers up to 2x the battery life of most competing entry-level laptops, which translates to up to 19 or more hours of continuous use.
The 7c Gen 2 platform also delivers up to 10 percent faster system performance over most competing platforms, allowing for smoother browsing and an overall more responsive experience.
Another feature that users and IT administrators will appreciate is the platform's ability to seamlessly switch between Wi-Fi and cellular networks to keep connections highly secure while the device can stay connected to applications and files from virtually anywhere, thanks to its integrated Snapdragon X15 4G LTE modem.
From a security standpoint, the Snapdragon 7c Gen 2 compute clearly appears designed to offer users and IT managers a high degree of peace of mind. In addition to the benefits of using a reliable cellular network rather than just public WiFi, the platform is designed to protect consumers and enterprise users from chip to cloud with built-in protections to help keep data and connections safe with support for Windows 10 Hypervisor, meaning that Windows devices powered by the 7c Gen 2 compute platform are Microsoft Secured-Core PCs. From the moment users press the power button, a layered secure boot with multiple verifications will help ensure their device will start safely and securely. And because laptops powered by the Snapdragon Compute platform are always connected, they can stay updated against "zero day" threats.
The Snapdragon 7c Gen 2 compute platform also supports Qualcomm's 5th generation AI engine, which is capable of performing over 5 trillion operations per second (TOPS), which supports modern compute applications that depend on AI acceleration, like on-device security, voice recognition, computational photography (think background effects and gaze correction during video conference calls), and advanced audio features like virtual surround sound, echo cancellation, and noise suppression.
The platform also leverages an integrated Spectra 255 ISP (image signal processor) to deliver crisp, high quality video, as well as Qualcomm's Aqstic audio technology for enhanced entertainment and video conferencing experiences. I should note that 14-bit image processing in an entry-level compute platform is not at all typical.
Key Specs of the Snapdragon 7c Gen 2 Compute Platform
While I don't have benchmarking data for the Snapdragon 7c Gen 2 compute platform just yet, the platform's specs on the whole look to be raising the bar for entry-level mobile compute platform performance and features. Key specs of the Snapdragon 7c Gen 2 compute platform include the following:
CPU: Octa-core Qualcomm Kryo 468 CPU
Architecture: 64-bit
Clock Speed: Up to 2.55 GHz.
8nm process
Memory Type: 2 x 16-bit, LPDDR4x-4266
Storage: eMMC 5.1; UFS 2.1
GPU: Qualcomm Adreno GPU
Modem: Snapdragon X15 LTE
LTE Peak Download Speed: 600 Mbps
Max On-Device Display: QXGA @ 60Hz, FHD @ 60Hz
Max External Display: QHD @ 60Hz
Display Pixels: 2560×1440, 2048×1536
AI Engine: Octa-core Kryo 468 CPU and Adreno GPU
AIE DSP: Qualcomm Hexagon 692 DSP
Video Playback: Up to 4K HDR10
Camera:
Qualcomm Spectra 255 ISP (14-bit)
Dual Camera, ZSL, 30fps: Up to 16 MP
Single Camera, ZSL, 30fps: Up to 32 MP
Multi-frame Noise Reduction (MFNR)
Video Capture: Rec. 2020 color gamut video capture, Up to 10-bit color depth video capture
Advanced DPD, WPA3, multi-frame noise reduction (MFNR) and multi-frame Super Resolution (MFSR), forward-looking Electronic Image Stabilization (EIS)
Motion Compensated Temporal filtering (MCTF) for noise-free video capture up to UHD (4K) at 30 FPS
Four MIPI CSI PHYs (DPHY 1.2 / CPHY 1.2)
As mentioned, 14-bit image signal processing is almost unheard of in entry-level laptops, but Qualcomm (and presumably device OEMs) have probably come to recognize that laptop cameras and video performance have become a lot more important to users and IT managers over the last 16 months. The same can be said of audio quality, battery autonomy, and secure, reliable, uninterrupted connectivity. Qualcomm's Snapdragon 7c Gen 2 compute platform hits the mark on these four pillars of post-COVID mobile compute performance and adds a significant amount of AI muscle to help even budget laptops perform fast and smoothly for users and maximize their productivity.
The Snapdragon 7c Gen 2 compute platform is cleverly designed for a work-from-anywhere world in which it makes sense for Qualcomm to bring features from its more powerful 8cx and 8c compute platforms down into the entry level, budget tier.
The first device based on Snapdragon 7c Gen 2 is expected to be commercially available this summer.
Futurum Research provides industry research and analysis. These columns are for educational purposes only and should not be considered in any way investment advice.
Read more analysis from Futurum Research:
Big News For 5G Open RAN: Qualcomm Teams Up With Vodafone – Futurum Tech Webcast Interview Series
Qualcomm, AMD And Gigabyte Break The PetaOperations Per Second Barrier For AI Inferencing
Qualcomm's Snapdragon Insiders Program Launch Puts Snapdragon Brand Front-And-Center
Image Credit: Qualcomm
The original version of this article was first published on Futurum Research.
Senior Analyst at @Futurumxyz. Digital Transformation + Tech + Disruption. Author, keynote speaker + troublemaker. Opinions are my own. I like croissants.