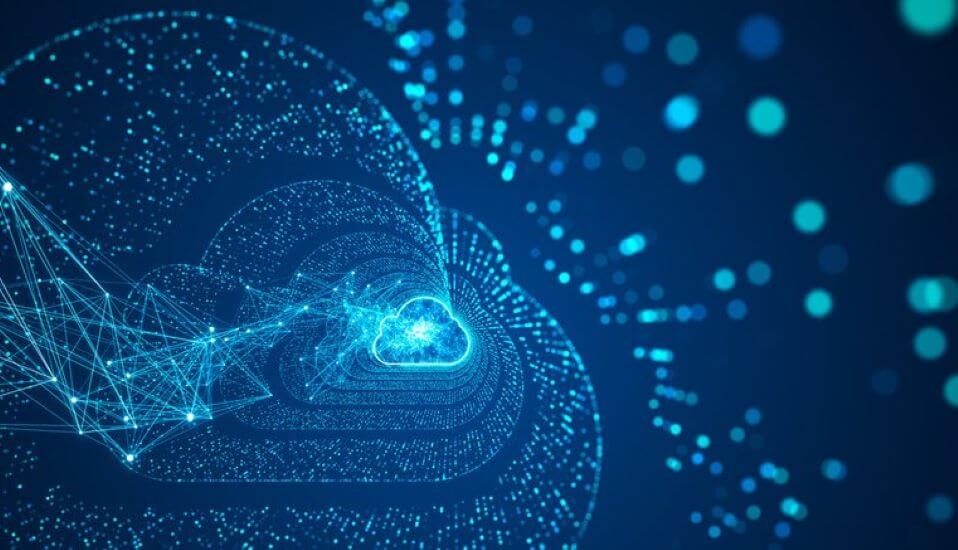 Digital transformation was already happening at a steady pace before a global pandemic came along and disrupted everything. Now, the pace of digital transformation has been accelerated, across every industry and for pretty much every business. While many organizations are fully on board with these changes and have embraced the reality of rapid transformation and the many opportunities that presents, this isn't the case for all businesses. In our 2020 Digital Transformation Index, we found that 11 percent of organizations still considered themselves digital laggards and reported their organization as a whole has been slow to adopt new technologies, and 36 percent reported that they are about average for their industry. That means that almost half of all organizations have a huge opportunity to embrace new technologies.
Looking specifically at cloud solutions, we found that 15 percent of organizations feel they have a long way to go to master the technology and 4 percent of organizations are not ready for cloud technology at all. While thankfully that sentiment doesn't come from a majority, that's still almost 20 percent of organizations who identify as being technologically challenged. These organizations will likely continue to use legacy systems with a litany of reasons for avoiding a migration. While those reasons may feel valid, the reality is that the longer these organizations wait to move away from legacy systems to cloud-native, forward-thinking technology and data solutions, the farther behind they will fall.
The good news? Migrating to a cloud-native system is not as complicated as it might seem and will come with a host of benefits that could not only simplify your digital transformation but also allow your company to grow and evolve in ways that will likely both surprise and delight you. Got your attention with that? Good! Here are five reasons it's time to leave your legacy system.
It's too expensive not to migrate. Many companies avoid migrating to the cloud because they think it will be too hard on the budget. The truth is, in 2021, it is costing you more than you realize — including hits to both customer and employee satisfaction — to stay on your legacy systems. Beyond that, sticking with outdated legacy systems can often mean scalability is a challenge. Legacy systems are notoriously inflexible and data storage can be incredibly expensive. In addition, infrastructure that can't support the applications businesses most need today limit growth and revenue opportunities which poses serious risk to the organization as a whole.
Relying on outdated technology inevitably impedes agility and innovation. Agility and innovation are the names of the game when it comes to successful digital transformation. And there's nothing like a global pandemic to spur innovative thinking. In fact, in 2020, 62 percent of organizations shared that they had to completely rethink their operational models in order to serve customers and keep pace with a distributed workforce. Moreover, organizations also shared that there was no way their operational models were returning to what they had been pre-pandemic. What many organizations learned during the course of the last year is that digital transformation can no longer be delayed, and that legacy systems limit what an organization can do. The ability to be agile and innovative are not simply nice things to aspire to, today, they are fundamental business needs. Relying on outdated technology is most definitely not the path to agility and innovation.
Migrating to the cloud doesn't have to be hard. In fact, it's often easier than you think. In many instances, there's anxiety around migrating to the cloud because it seems incredibly complex, when in fact, the opposite is largely the case. That's where smart, strategic partnerships come in. The right technology partner can mitigate a lot of the stress of navigating a move to the cloud. For example, I've recently been evaluating SAP's free self-migration tool, which has been designed to simplify the process to four easy steps. From planning to executing, SAP has nailed making the migration process as easy as I've seen it. I also like that they've gone the extra mile to make sure that organizations know they are not going through this process alone, they've got a trusted partner by their side.
New capabilities will drive business growth. Once a migration happens, that's when the good stuff begins. We've seen time and time again that many organizations find themselves discovering new capabilities and enabling a new level of business growth and digital transformation. With SAP HANA Cloud for instance, organizations can take advantage of built-in data lakes, multi-cloud connectivity, and scaling options that offer the flexibility that is sorely needed in our current world.
Fully managed cloud services free up time, resources, and money. Equipped with new flexible capabilities that come with a fully managed service like SAP HANA Cloud, organizations can free up employees to focus less on the day to day drudgery of maintaining legacy systems and worrying about compute and data resources and more on strategic tasks that can add bottom line business value. In addition, the scalability that's an inherent part of cloud-native systems allows organizations to only pay for what they use — which is a massive game changer for IT departments who are operating on razor thin margins post-pandemic.
To be sure, no two digital transformation journeys are the same and the reality of digital transformation is that it is truly never over — but instead an ongoing, ever evolving process. Each individual organization will require their own solutions based on their unique needs as well as their individual goals for business growth, customer experience, and even employee experience. But don't let that get in your way. Sticking with legacy systems for reasons like change is hard, it costs too much to migrate, or employees won't be able to deal with the new technology, are simply excuses that don't stand up to the realities that so many other organizations are experiencing. The reality is simple and inescapable: Legacy systems can no longer help an organization meet the needs of customers and the organization as a whole the way the future requires.
Research from our 2020 Digital Transformation Index showed that 72 percent of organizations are prioritizing their investment in cloud solutions for the next 12 to 18 months. Cloud solutions are the second highest priority behind cybersecurity. Are you ready to make the change? If so, SAP HANA Cloud could be the solution for you. I recommend making time to learn more about this new solution by registering for their upcoming webinar here to discover how moving away from your legacy systems will ultimately speed up your digital transformation today.
Futurum Research provides industry research and analysis. These columns are for educational purposes only and should not be considered in any way investment advice.
Read more analysis from Futurum Research:
SAP Capgemini Deal Boosts SAP's Contingent Workforce Management Proposition 
SAP SuccessFactors Users Reap Big Benefits From Axonify For Improved Efficacy Of Frontline Employee Training Programs
Exploring The Future Of Customer Experience With SAP's Sonny Dasgupta – Futurum Tech Podcast Interview Series
Image Credit: Foresee Medical
The original version of this article was first published on Futurum Research.
Shelly Kramer is a Principal Analyst and Founding Partner at Futurum Research. A serial entrepreneur with a technology centric focus, she has worked alongside some of the world's largest brands to embrace disruption and spur innovation, understand and address the realities of the connected customer, and help navigate the process of digital transformation. She brings 20 years' experience as a brand strategist to her work at Futurum, and has deep experience helping global companies with marketing challenges, GTM strategies, messaging development, and driving strategy and digital transformation for B2B brands across multiple verticals. Shelly's coverage areas include Collaboration/CX/SaaS, platforms, ESG, and Cybersecurity, as well as topics and trends related to the Future of Work, the transformation of the workplace and how people and technology are driving that transformation. A transplanted New Yorker, she has learned to love life in the Midwest, and has firsthand experience that some of the most innovative minds and most successful companies in the world also happen to live in "flyover country."