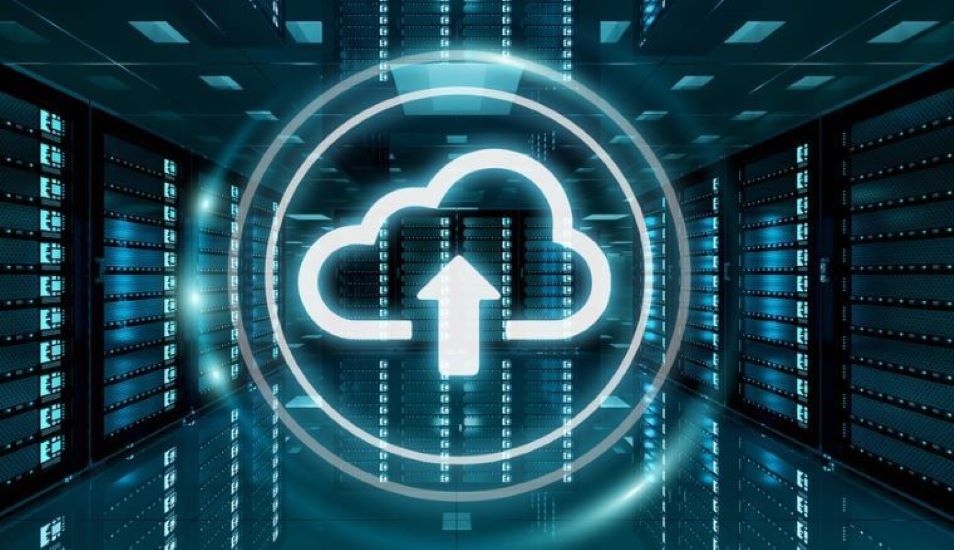 The News: Hewlett Packard Enterprise (HPE) announced innovations developed to transform HPE Storage into a cloud-native, software-defined data services business. HPE unveiled a data services platform that deliver on its Unified DataOps vision for a new data experience that brings a cloud operations model to wherever data lives and unifies data operations.
The new platform is designed to address the data explosion edge-to-cloud, collapse the silos and complexity that plague data environments, improve agility and innovation, and reduce business risk. HPE touts the announcement as marking an important milestone in the company's vision to become an edge-to-cloud platform as-a-service (aaS) organization. Read the HPE release here.
HPE Decides Time Has Come for HPE Storage to Go Full Cloud-Native in Delivering Cloud Data Services
Analyst Take: HPE is making the organization-wide commitment to transform its multi-billion dollar Storage business to the cloud-native, software-defined data services model with the prime objective of accelerating data-driven outcomes for customers. The new cloud data services will be available through HPE GreenLake, its public cloud and infrastructure-as-a-service (IaaS) platform, enabling both existing and new customers to migrate to the cloud operating model with data management and infrastructure services. Now customers, according to their own requirements, can operate their workloads on-premises, fully managed in a pay-per-use model at the edge, in colocations, and data centers.
HPE Provides Three New Innovations to Strengthen Unified DataOps Vision
The new data services platform consists of three new innovations that simplify data operations from edge to cloud including:
Data Service Cloud Console, a cloud console that is designed to deliver cloud operational agility and unified data operations as a service.
Cloud Data Services, a suite of software subscription services that simplify and automate global infrastructure management at scale.
HPE Alletra, a new portfolio of cloud-native data infrastructure that powers data edge-to-cloud.
Underpinning the new innovations is HPE's Unified DataOps vision that aims to deliver a new data experience which integrates data-centric policies, cloud-native control, and AI-driven insights to help phase out the silos and complexity of legacy data management and infrastructure, power operational flexibility across edge-to-cloud, improve business outcomes, and increase the velocity of data-driven innovation.
Why HPE's Storage-as-a-Service Proposition is Key to Customer Data-driven Digital Transformation
I believe HPE now has the portfolio assets and strategic market position to drive storage-as-a-service business transformation and further fulfill its Unified DataOps vision. Organizations are prioritizing having a holistic view of their entire data operations, especially within hybrid cloud environments. HPE's Data Services Cloud Console directly addressed this increasing need as I see organizations citing factors that include aligning their data operations with CI/CD software development pipelines, mitigating security risks from fragmented data visibility, and shortening training times for personnel to operate management/orchestration portals.
I anticipate that HPE can swiftly differentiate and accelerate ecosystem adoption of its Data Services Cloud Console product since it is based on the same proven cloud-native technology that underpins its Aruba Central offering, which is an AI-powered solution that provides unified management for an organization's entire network infrastructure.
HPE's ability to ease assimilation of storage-as-a-service with key related technologies and assets such as HPE GreenLake and Aruba Central also addresses the administrative complexities and cost overrun concerns that create business case impediments to swifter adoption of hybrid cloud implementations and cloud-native technologies.
By delivering the new HPE Data Ops Manager through the Data Services Cloud Console, I see HPE gaining broader traction for enabling global management of data infrastructure from any source, enlisting AI engines to enable better self-service capabilities and optimize service level objectives (SLOs). Also managed through the Data Services Cloud Console, I expect HPE Alletra to help popularize cloud-native data infrastructure applications including providing more architectural flexibility to customers through the All-NVMe (Non-Volatile Memory express) Alletra 9000 and 6000 systems.
I believe HPE would further enhance its new data service platform messaging by including the role that HPE Ezmeral can play in advancing the cloud-native data services business since the platform is built on Kubernetes and can support cloud-native applications (as well as non-cloud native applications) across any cloud environment, including hybrid, multi-cloud, and the edge. Through HPE Ezmeral, organizations gain the choice flexibility that so many organizations prioritize and prize in advancing their data services to the cloud journey.
Key Takeaways on HPE's Storage Cloud-Native Data Services Platform
HPE needed to launch its cloud data services to counter Dell's new APEX portfolio, consisting of APEX Data Storage Services, APEX Cloud Services, APEX Custom Solutions, and APEX Console. I see HPE gaining a sales and marketing opportunity to cast concern over Dell's Q4 2021 spin-off of VMware, which could disrupt cohesion in Dell's APEX messaging and channel relations particularly around the Q4 timeframe. Likewise, HPE counters the IBM Cloud/Red Hat proposition across the cloud data services realm as HPE's United DataOps vision provides more cohesion than the back-and-forth aspects of the IBM/Red Hat relation let alone Dell's impeding spin-off move with VMware.
Overall HPE's expansion of GreenLake into storage-as-a-service business transformation applications and cloud-native data services business augments its overall GreenLake proposition as well as strengthens the defense and expansion of HPE Storage's robust presence in the storage market segment. Now key rivals like Dell and IBM need to adjust their storage-as-a-service and cloud data services platform portfolio development and marketing strategies to counter HPE's relatively more cohesive and unified proposition.
Futurum Research provides industry research and analysis. These columns are for educational purposes only and should not be considered in any way investment advice.
Other insights from Futurum Research:
HPE Ezmeral Update: New Products and Partnerships Ready to Power Unified Data Access Across Edge and Cloud Environments
HPE Q1 Beats Expectations on Strong Edge and Consumption Revenues
Dell Technologies Unveils its Apex as-a-Service Portfolio
Image Credit: Channel Futures
The original version of this article was first published on Futurum Research.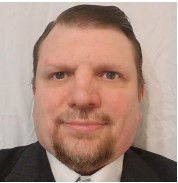 Ron is an experienced research expert and analyst, with over 20 years of experience in the digital and IT transformation markets. He is a recognized authority at tracking the evolution of and identifying the key disruptive trends within the service enablement ecosystem, including software and services, infrastructure, 5G/IoT, AI/analytics, security, cloud computing, revenue management, and regulatory issues.