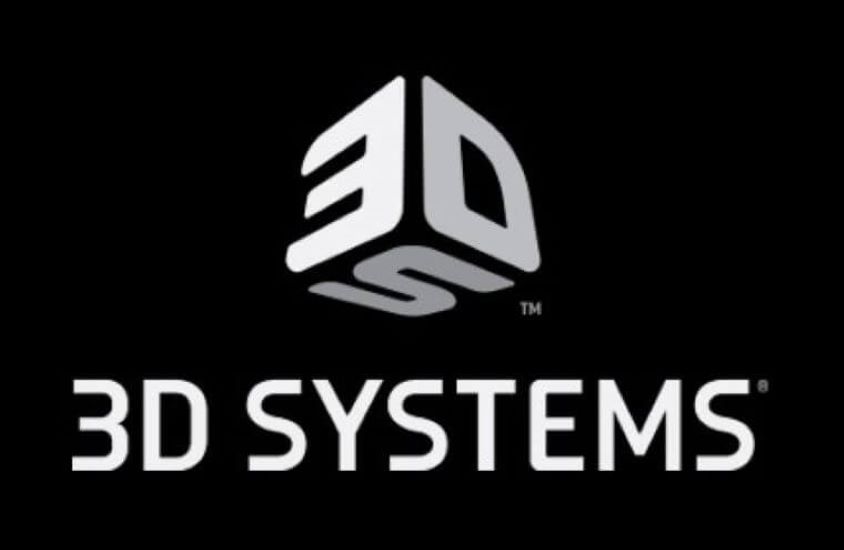 The News: 3D Systems announces Jeff Graves' appointment, as President and CEO replacing Vyomesh Joshi (VJ) who announced his retirement in January. The Rock Hill, South Carolina based 3D design, software, and additive manufacturing solutions company is known for its digital manufacturing ecosystem, consisting of plastic and 3D metal printers, print materials, on demand manufacturing services, and a portfolio of end-to-end manufacturing software. Graves joins 3D Systems after an eight-year stint as CEO of MTS Systems, a global supplier of high-performance test, simulation, and measurement systems. More at Metal AM.
Analyst Take: At a time when digital manufacturing is quickly taking center stage, this move on the part of 3D Systems is no surprise. It seems pretty clear that Graves is a digital transformation expert and that's what the company is attempting to do here — transform. During Jeff Graves' tenure at MTS Systems, his focus was on digital transformation, developing and deploying a strategy to accomplish that, as well as streamlining operations.
From an industry standpoint, as we collectively navigate a global pandemic, in order to solve supply chain issues (among other things), we've also got to transform manufacturing, and quickly. We are seeing major inroads in that department, especially as it relates to 3D printing offerings and additive manufacturing solutions from the likes of Siemens, HP, Dassault Systèms, and more. My colleague Sarah Wallace and I covered the 3D printing industry in a recent episode of our Futurum Tech Webcast, including who some of the players are, including major brands and startups. If you'd like a deeper dive, you can check that out: The Impact 3D Printing is Having on Coronavirus COVID-19 — and What's Ahead.
The upside for the players in this space is that from a customer standpoint, opportunity abounds. Industries of all kinds are challenged by innovation and exploring available solutions as they work themselves to embrace digital transformation and a new way of operating. Not only are manufacturers embracing all things 3D printing and additive manufacturing, the Industrial Internet of Things (IIoT) is also reshaping global manufacturing and industries as manufacturers explore the make versus buy scenario, and the tradeoffs between a "build your own" approach and the benefits of a pre-built industrial IoT platform. Additive Manufacturing is enabling rapid prototyping and parts manufacturing that can be designed faster, with increased flexibility, better materials, and optimized efficiencies and 3D as-a-Service offerings are getting some significant traction, especially in the smaller to mid-size space.
You name it — Automotive, Aerospace, Industrial Machinery, Electronics & Semiconductor, Energy & Utilities, Medical Devices & Pharma, Consumer Products & Retail — it's safe to say that pretty much every industry is focused on transformation and innovation in the manufacturing space. They're either thinking about or already utilizing some form of 3D solution and/or IIoT solution — or a combination of the two. The irony here is that
What's Likely Ahead for 3D Systems
Joshi announced his retirement in January of 2020. The company has grown over the years by way of acquisition, and has a diverse product offering, but it's also a reality that 3D Systems hasn't been operating in positive territory for a number of years.
That's where Graves comes in. He brings some relevant experience from similar companies (testing, simulation and energy equipment) and, as I mentioned, he seems to be a "transformation guy." He understands operations, how to take a diverse product offering and streamline it so that it makes better business sense. He also has a proven track record of delivering when it comes to earnings and profitability that Joshi hasn't had recently. We'll be watching to see what's ahead for 3D Systems as a player in the 3D ecosystem.
Futurum Research provides industry research and analysis. These columns are for educational purposes only and should not be considered in any way investment advice.
Note: Senior Analyst Fred McClimans contributed to this Analyst Take
Read more analysis from Futurum Research:
The Value Of Intelligent Cloud ERP For Transformative Companies 
Amazon's AWS MetroPlus Chatbot Delivered A Significant Assist To NYC Non-Profit Insurer
Splunk Posts Solid Results As Recurring Revenue Grows
Image Credit: Post and Courier
The original version of this article was first published on Futurum Research.
Shelly Kramer is a Principal Analyst and Founding Partner at Futurum Research. A serial entrepreneur with a technology centric focus, she has worked alongside some of the world's largest brands to embrace disruption and spur innovation, understand and address the realities of the connected customer, and help navigate the process of digital transformation. She brings 20 years' experience as a brand strategist to her work at Futurum, and has deep experience helping global companies with marketing challenges, GTM strategies, messaging development, and driving strategy and digital transformation for B2B brands across multiple verticals. Shelly's coverage areas include Collaboration/CX/SaaS, platforms, ESG, and Cybersecurity, as well as topics and trends related to the Future of Work, the transformation of the workplace and how people and technology are driving that transformation. A transplanted New Yorker, she has learned to love life in the Midwest, and has firsthand experience that some of the most innovative minds and most successful companies in the world also happen to live in "flyover country."