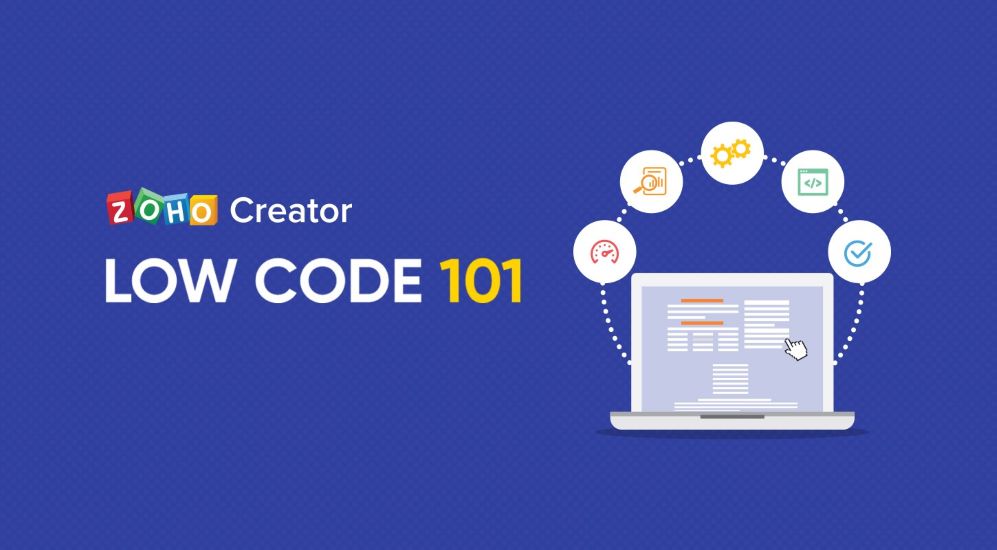 The News: Recently, Zoho launched the latest version of its low code offering, Zoho Creator Platform. The newest version empowers users across the enterprise to easily build sophisticated and compliant solutions that solve business challenges regardless of tech experience. Read the full Press Release here.
Zoho Launches Low-Code Version of Zoho Creator Platform
Analyst Take: The Zoho Creator Platform has been around for some time now, enabling users to build custom application solutions that fit the unique needs of their business. This latest iteration, however, is significant because it introduces low-code features that are intended to bridge the gap between business users and IT teams. Users can easily create and launch custom-fit solutions without any tech knowledge. According to Zoho, the Zoho Creator Platform offers a complete low-code experience with ten times faster deployment than any other solution on the market.
In today's fast-paced business environment, democratizing the design and development process by way of low-code/no-code functionality is key. Being able to build and deploy a solution that solves business problems without having to depend on IT teams or time-consuming development cycles will be key differentiator for an already features-rich platform like Zoho.
Areas of Innovation in the Zoho Creator Platform
Updates to the Zoho Creator Platform that caught my attention include:
Unified Solution Builder — Zoho's Unified Solution Builder is a single dashboard that allows users to create and manage all of their customer business solutions. Built-in structures for IT teams will help organizations create even more citizen developer programs, which is one of the things we believe are a key to success.
Access to Zia, Zoho's AI assistant – Access to Zia, Zoho's AI assistant is incredibly attractive as part of this Creator Platform. Developers can easily import data from anywhere to build data models and take advantage of other key AI activities like predictive analytics.
Process Blueprinting – Process Blueprinting means bottlenecks can quickly become a thing of the past. With drag-and-drop functionality, users can quickly replicate business processes online to improve productivity and easily see where bottlenecks might be causing issues.
Enhanced Serverless Functions – Zoho Creator Platform's Enhanced Serverless Functions mean that not all of the features are low-code. Developers can take advantage of this new feature to write, store, and execute reusable code blocks. These foundational building blocks can then be used by other enterprise users to build the functions that they need.
Zoho Quietly Changing How Businesses Operate
IT teams have been burdened over the last few years to create and deploy the applications for business users at lightening speed. Zoho's latest update to its Creator Platform looks to ease that burden and help organizations create an army of citizen developers who are eager to learn new skills and take on more interesting roles within the organization, and who are empowered to build the solutions that work for them rather than waiting for generally overburdened IT departments to have time to tackle those needs. But the best part is that this isn't the wild, wild west of citizen developer world. IT teams still retain control of processes and governance and can step in where and as needed. We see that as the very best of both worlds.
Zoho has been quietly revolutionizing the way that businesses operate with software tools like CRM platforms and business intelligence analytics that offer visibility across the enterprise. We believe this latest update to the Zoho Creator Platform is yet another enrichment of the platform that makes using it a no-brainer.
Disclosure: Futurum Research is a research and advisory firm that engages or has engaged in research, analysis, and advisory services with many technology companies, including those mentioned in this article. The author does not hold any equity positions with any company mentioned in this article.
Other insights from Futurum Research:
Zoho Announces Updates to its One Platform 
Zoho Boosts Zoho One with New Platform Enhancements and Services
Zoho Advances BI and Analytics Platform With New Self-service Approach, Aiming to Radically Transform Data Integrity and Business Insights
Image Credit: Zoho
The original version of this article was first published on Futurum Research.
Shelly Kramer is a Principal Analyst and Founding Partner at Futurum Research. A serial entrepreneur with a technology centric focus, she has worked alongside some of the world's largest brands to embrace disruption and spur innovation, understand and address the realities of the connected customer, and help navigate the process of digital transformation. She brings 20 years' experience as a brand strategist to her work at Futurum, and has deep experience helping global companies with marketing challenges, GTM strategies, messaging development, and driving strategy and digital transformation for B2B brands across multiple verticals. Shelly's coverage areas include Collaboration/CX/SaaS, platforms, ESG, and Cybersecurity, as well as topics and trends related to the Future of Work, the transformation of the workplace and how people and technology are driving that transformation. A transplanted New Yorker, she has learned to love life in the Midwest, and has firsthand experience that some of the most innovative minds and most successful companies in the world also happen to live in "flyover country."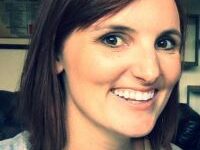 Lauren Kirkpatrick is a junior analyst and project lead for Futurum Research. She covers topics ranging from corporate DEI and ESG initiatives, to cloud, mobility, and beyond. When she's not working, she's either chasing her dog, Whiskey, or cheering on her beloved LA Dodgers at the ballpark.